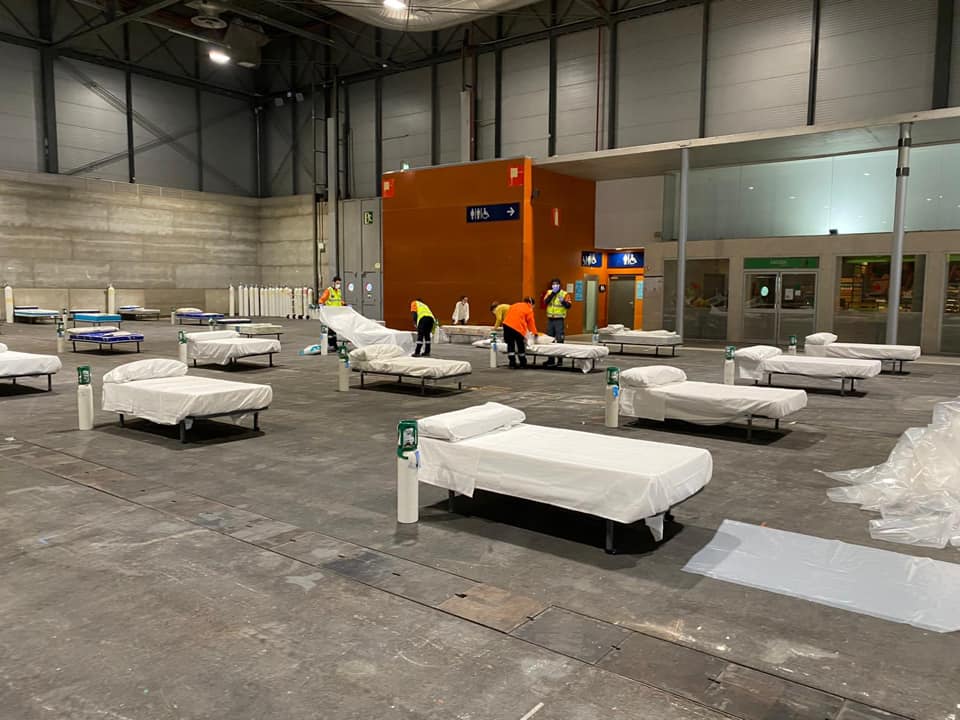 Madrid Exhibition Centre was transformed into a hospital in just 18 hours and has started to receive its first patients. The halls of the Madrid Exhibition Centre offer 5,500 beds and an intensive care unit.
Madrid is preparing for a new wave of coronavirus infections. Health authorities today announced 394 deaths in Spain, raising the country's total to 1,720. The number of people confirmed to be infected with the coronavirus in Spain has increased to at least 25,400. The initial 15-day state of emergency will be extended for another two weeks.
Authorities have called up 52,000 extra workers to help Spain's health service, including 14,000 retired doctors and nurses, as health care workers accounted for over 10% of all confirmed cases of coronavirus.
Madrid Conference Centre (IFEMA) is the biggest facility of this kind in Europe. Hotels across Spain are being offered as hospitals as well.