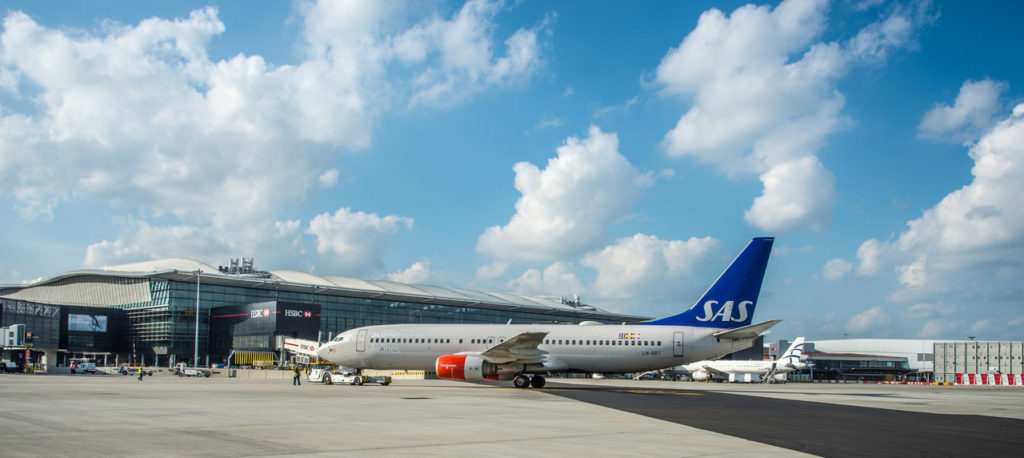 Photo © LHR Airports Ltd. Photo is rights-managed and supplied to support specific Heathrow feature. Image must not be re-used, stored, supplied for third party use or added to any photo libraries, internal or external. Contact: Equate Images [email protected] Heathrow Airport, Terminal 2A, Scandinavian Airlines Boeing 737 on apron, August 2014.
Airlines all around the world are temporarily shutting down or drastically reducing their operations as the travel industry is experiencing record low demand as COVID-19 spreads around the world. European Commission (EC) granting the temporary suspension until June 2020 of the 80-20 "use it or lose it" slot rules for airport slots.
Below you will find the list of airlines that completely grounded their fleet.
Ryanair will be the grounding of the majority of its aircraft fleet across Europe over the next 7 to 10 days.
Austrian Airlines decided to temporarily terminate all regular flight operations starting Wednesday night, March 18, 2020.
SAS has made the decision to temporarily halt most of its traffic starting Monday March 16 until there are yet again conditions to conduct commercial aviation.
La Compagnie announced on Thursday that it would be suspending operations until the president's travel restrictions are lifted.
Brussels Airlines to temporarily suspend all its flights between 21 March and 20 April. Between now and then, Brussels Airlines' flight operations will be reduced gradually in a controlled and structured manner in order to bring passengers and crews home.
airBaltic suspends all flight operations from March 17 as the Government of the Republic of Latvia made a decision to tighten the security measures and suspend international air traffic.
Czech Airlines will be canceling all flights as the Czech government is closing its borders and preventing citizens from traveling abroad.
Royal Jordanian Airlines shutting down all of its flights from Amman starting on March 17 until the end of March. Royal Jordanian is the first Middle Eastern airline to temporarily cease flying.
Finnair will be suspending a majority of its operation and will only be servicing "critical air connections for Finland".
Air Dolomiti will cease operations for nearly a month. Cyprus Airways suspends its flights' schedule until the end of April 2020.
Ukraine International Airlines announced the cancellation of international flights until the end of March