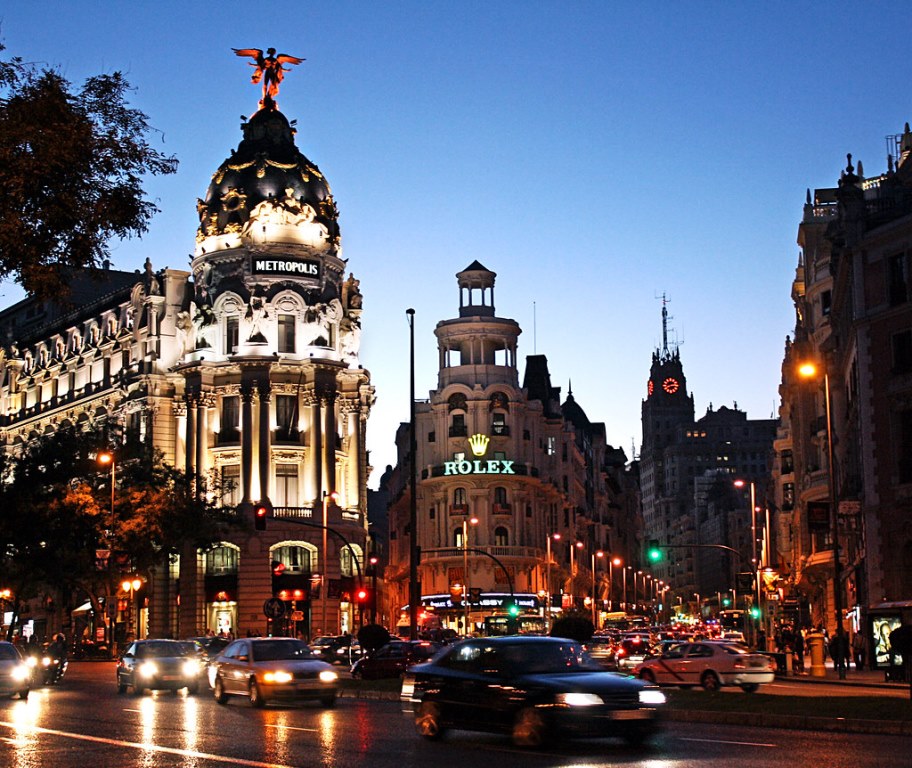 IHG today announces the opening of Hotel Indigo Madrid Princesa. Within walking distance of one of Madrid's main shopping districts, Calle de la Princesa and located next to one of the local's favourite city parks, Parque del Oeste, the hotel is the perfect choice for those looking to visit the capital.
The hotel has 101 guest rooms featuring two distinct room designs based around nature and taking cues from the lush greenery of Parque del Oeste. With a neutral undertone, the room styles and colours are inspired by the seasons with gold and red for Autumn and green and blue for spring. The headboards are made of sack cloth with leather strapping harking back to park traders of old. Each room boasts premium bedding, a smart TV and high-speed internet.
Just as no two places are alike, no two Hotel Indigo properties are the same. Hotel Indigo Madrid Princesa takes inspiration from the local residential neighbourhood, featuring upscale homes of renowned Madrileños, commercial boulevards with independent shops and buzzing food markets.
The public spaces throughout Hotel Indigo Madrid Princesa reflect the stylish relaxed contemporary style of the Spanish capital with an industrial exposed ceiling aesthetic and the use of raw metals, and exposed brick. In contrast to the industrial design notes, there are accents of vibrant colours and textures with handmade tiles, touches of brass, velvet furnishings and bright orange extract pipes – bringing to life the Spanish flair.
Within the bustling city lies an oasis of manicured lawns of the beautiful Parque del Oeste and the expansive, rugged Casa de Campo park. Dating back to the early 20th-century, the park offers both locals and travellers everything one could hope for from a city park. From their famous rose garden with rose varieties from around the world, all the way to the unexpected ancient Egyptian temple in the southern end – The Temple of Debod. The temple was shipped to Europe in pieces as a novel gift to Spain, which had sent its top archaeologists to Egypt to help save temples threatened by the construction of the Aswan Dam in the 1960s.