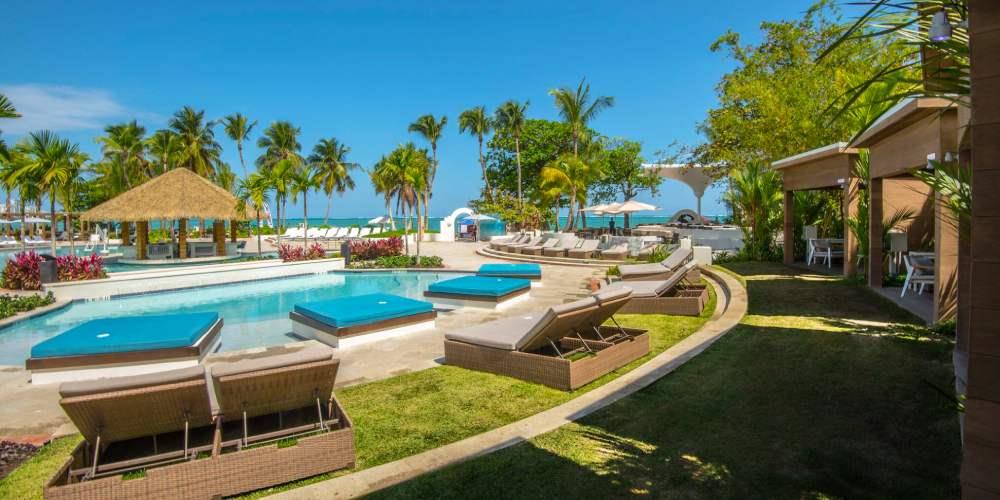 Fairmont Hotels & Resorts announced that effective on January 3rd, 2020, an iconic Caribbean property joins the luxury brand's global portfolio of hotels and resorts as Fairmont El San Juan Hotel. The highly regarded, landmark Puerto Rico resort shares Fairmont's distinguished international reputation, unparalleled history of service excellence, and honored position within and connection to its local community. In joining together these iconic brands, Fairmont and the hotel's ownership group, ESJ Resort LLC, look forward to preserving and furthering the hotel's extraordinary legacy.
The Fairmont El San Juan is not just the newest Fairmont property, it's also a landmark in Puerto Rico. Originally opened in 1958 as El San Juan Hotel, the oceanfront hotel officially joined the Group's luxury portfolio on January 3rd, 2020. This milestone marks the beginning of an exciting journey for Fairmont in Puerto Rico and continues a period of tremendous growth for Accor in North & Central America.
The hotel reopened in December 2018 following a $65 million restoration led by world-renowned designer Jeffrey Beers, which married the hotel's legendary past and old-world elegance with a reimagined approach to wellness and lavishness. From its storied décor and inspired cuisine to its renowned gathering spaces and lush poolscape, Fairmont El San Juan Hotel is an authentic celebration of Puerto Rico's traditions, old and new, for locals and travelers alike.
The resort has 388 rooms, including many suites, poolside and oceanfront villas, 4 pools with a swim-up bar and luxury cabanas, as well as a Well & Being spa and fitness center. But that's not all, travelers will be able to enjoy a pro-level tennis court and watersport rentals including jet skis, banana boats and parasailing!
The hotel offers 11 celebrated food & beverage venues to satisfy any craving: Aquarelle on the Beach, offers coastal cuisine nestled along the shore of San Juan's lively Isla Verde Beach; Meat Market, features prime cuts of meat and exceptional seafood; El Bistro, ideal for breakfast, lunch, and late-night offerings; CAÑA by Chef Juliana Gonzalez, seamlessly blends local flavors with signature style; and more.
"Everyone has a story about El San Juan Hotel, a special moment shared within these walls and on these grounds. It is this legacy that unquestionably makes this hotel a Fairmont, and which makes an indelible imprint on this vibrant, dynamic destination," said Heather MCcrory, CEO, North & Central America, Accor.