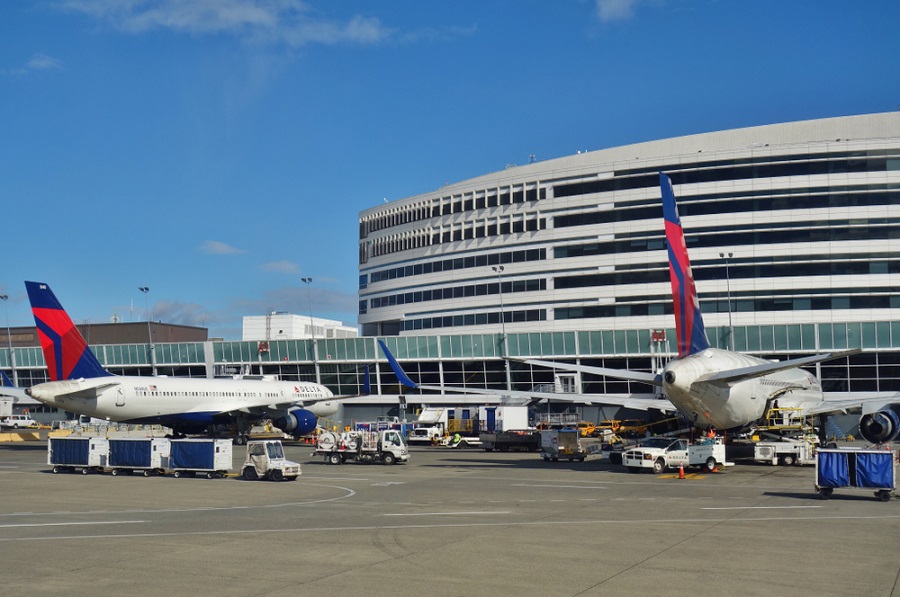 With its origin back in the Second World War, Seattle-Tacoma International Airport (Sea-Tac) currently, is among the top ten busiest airports in the USA. The entire airport covers four square miles, small yes, but it's one of the massive airports when it comes to traffic.
And you may be surprised to know that Sea-Tac Airport, as it is alternatively known, it is the only main commercial airport that serves the entire Tacoma metro area and Seattle.
Getting to know more about the airport
In case you are new to the airport, you don't have to feel like an outsider, this post brings everything to the limelight. It'll thus, make you feel at ease on your visit to the airport.
Public Transport
You won't find transport cost expensive and more so the rail, it offers some of the most reliable and cheapest options ranging from $2.25 – $3.25, but according to where one is coming from.
Although it's not among the best options, you can always go for it because of its consistency. However, if you are in a hurry and thus, in need of a quick ride, you can just hop onto a cab unlike the train that may take longer. Therefore, a light train may sometimes not the best option.
As a result, there are high chances that you'll get stranded more so if you were waiting for the last train, which usually leaves at 12:49 am. Luckily, there are other alternatives, which include the use of;
A Car
There are a good number of cab services that offer fast rates, but that is only possible when you go downtown. For instance, Yellow Cab has a fixed rate of $40.
But In case you decide to get Uber, then you must be ready to depart with $25 to $60. The same rates also apply to Lyft; they all, however, dependent on several factors such as; route, location of pickups, and traffic.
Another alternative way that you can go for is;
Driving yourself to the airport
Driving to the airport is an option, and, therefore, means, airport parking. It's, in fact, one best option with an added advantage that it comes with fair airport parking rates.
There are parking options, and hence, you'll only incur about 30 bucks per day and 140 bucks for an entire week of parking. Parkos is responsible for the parking services at this airport and they offer the best services. Their parking deals are very favorable and security is their first priority. Your vehicle will remain the way you left it until you come back.
And for your information, there are some private parks such as Shuttlepark and Doug Fox, which operates on a 24 hour, shuttles back and forth, and are very cheap when it comes to parking rates. Another option is the use of ReachNow and Car sharing services Cargo. These deal with Wallypark lots, at a discounted rate of $5 any Shuttle operating to, and from the airport.
Security Checkpoints
When it comes to safety, you have no choice but to comply with all the requirements as in the following:
Be sure to keep time– The lines at Sea-Tac airport is growing day-in-day-out. As a result, you have no choice but to ensure that you show up early on time, especially if you lack Pre-Check or Clear.
There are situations where some gates are in proximity to others. In that case, you get admittance to the rest of the gates, from every checkpoint.
Security express lines work best when you are taking short airlines from Portland and Spokane to Alaska, so you ought to keep a check.
How do you make it to your Gate?
The gates are always in Concourses between A to D. These gates don't require much earnestness to get. That's because they are situated as tentacles that come from the significant concourse.
Some concourses, however, take the underground ride after some minutes sequentially in a loop. Examples of such concourse are north and south satellites. In short, there exist three trains which you can use to get around Sea-Tac. The gates occasionally tend to undergo revamping for better looks all the time.
Grabbing a Bite
At Sea-Tac International Airport, you should not get any disturbance when hungry since Eater Seattle always have your back.
Major Terminals
And if you are in a hurry, the Evergreen is fast and light. Evergreens is a renowned, reliable option that you could always go to. But if you decide to go the local way, then, Neighborhood Seattle is there for you because of the best drinks that they offer
With close to 7 gates, Seattle guarantees you the best options and alternatives, plus it ensures that you get satisfaction to the hilt. In a moment, these gates are:
Agates
B gates
C gates
D gates
N gates
Sea-Tac Beautiful Art
With every single piece of art installed, art at the airport is just incredible. It portrays properly embedded bronze fish alongside beautiful stone mosaic in columns.
And by the pressing a button, talking fountains at Jim Green's gushes out water on an aesthetic art installation sound. The airport is, therefore, considered uppity, in addition to further owning the Android and IOS app, which gathers a collection of beautiful art.
What will you buy at Sea-Tac?
If you happen to have some extra cash, then you could consider purchasing jewelry, clothing, and others. The Sacred Circle Gallery Gift Shop near Concourse A offers the best of Indian goods.
Just to mention a few shopping areas where you can shop are Planewear, Show Pony Boutique, Sub Pop Records, and many more. All these make the airport bedrock of beauty.
Final Thoughts
While at Sea-Tac airport, you get the opportunity to enjoy every bit of your journey. This enjoyment found its way from the history of the airport, which incorporates; an establishment on the 2 January 1942 and its daily growth to perfection.
So, as you plan for the trip, remember to carry your gadgets to make use of the free Wi-Fi. And if you are a fan of reading articles, then you'll find pleasure at the King County Library System.