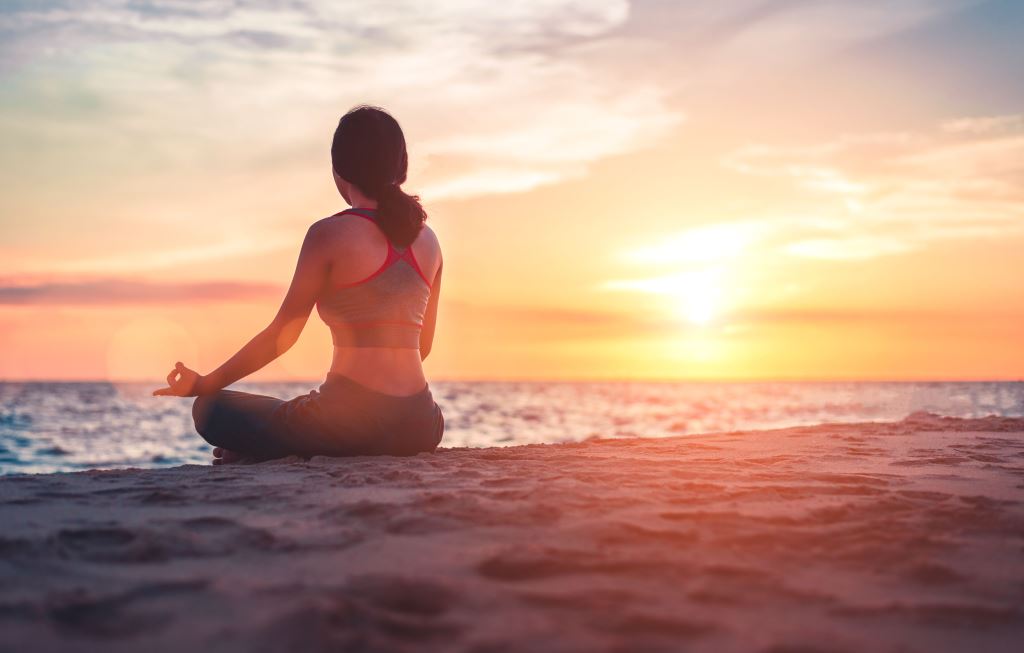 Coral Expeditions has launched all-new 7-night 'Revitalise on the Reef' wellness expeditions on the Outer Great Barrier Reef commencing in 2021.

Travelling onboard yacht-like, small ship Coral Discoverer, these new sailings feature a customised wellness program against the backdrop of extraordinary marine life and the natural heritage of Australia's UNESCO World Heritage icons, the Great Barrier Reef and Daintree Rainforest.
As Coral Expeditions moves to customise itineraries to meet the demand by health-oriented guests, Wellness Expert Kris Abbey, who has curated the program, says it makes sense to combine a wellness program with natural attractions to enhance overall health and vitality for the mind, body and soul.
"I'm excited to be working with Coral Expeditions to create the 'Revitalise on the Reef' Wellness Expeditions," says Abbey. "There is no better destination than the Great Barrier Reef to immerse yourself into the wonderful world of wellness. To wake up with the sun, enjoy clean fresh food, explore nature's stunning island playground and return home healthier for the experience."
Abbey continues: "Wellness and the Great Barrier Reef are the perfect synergy. Wellness isn't just about healthy eating and exercise, it's also about nurturing yourself in natural surroundings and enjoying new experiences to create whole body happiness. That's what these expeditions are about – learning not only about the Great Barrier Reef, but a little more about you and what makes you feel great!"
A specially developed program draws on the latest wellness practices alongside ancient Indigenous traditions. Wendy Jones and Sue Pope from Yoga Soul Sisters conduct yoga classes in unique locations on the islands and cays of the Great Barrier Reef. Additionally, Qi Gong classes, relaxation sessions and fitness, nutrition or wellness workshops are held each day, with guests taking home life skills to adapt to daily living. Health-oriented cuisine is offered along with opportunities to swim, snorkel and scuba dive on the Great Barrier Reef, allowing guests to settle into the soul-enriching rhythms of the Coral Sea surrounded by solitude and seabirds.
Tamara Sweeting, Product Development Manager at Coral Expeditions, says the business has plans to establish a year-round series of wellness-themed itineraries to cater to the needs of current and future guests.
"Our guests have always felt a strong sense of enrichment from our journeys and the connections that they find with nature and the environment," says Sweeting. "Our new 'Revitalise on the Reef' expeditions focus on the lesser-seen outer reefs and islands of the northern region to offer health-oriented guests from across the globe an authentic and immersive experience like no other available on the reef. Exploring the Great Barrier Reef is in our DNA and we aim to create experiences beyond imagination in this new era."
New destinations include the Daintree Rainforest, Hope Island and remote Osprey Reef, described by Sir David Attenborough as "an oasis for living creatures of all kind". Osprey Reef lies beyond the continental shelf and is an isolated seamount rising 2,000m above the seabed within the outer limits of the Coral Sea Marine Park.
Highlights of the new 'Revitalise on the Reef' expeditions include;
Sunrise Yoga on the soft sand beaches of Sudbury Cay and uninhabited Hope Island, along with daily Qigong and Yoga classes onboard
Expert wellness practitioners lead guided meditation classes and provide Thai yoga massage
One-on-one consultations with Wellness Expert Kris Abbey
Nutritionally focused menus developed by chefs in conjunction with a well-being nutritionist
Indigenous elders at Cooktown conduct welcome to country and explain traditional healing methods
Lizard Island hike to historic Cooks Look, drift snorkelling over giant clam gardens and yoga on the beach followed by sunset drinks
Float along with the rhythm of the Coral Sea with dive and snorkel activities at the remote outer Ribbon Reefs along with Osprey and Escape Reefs
The 7-night 'Revitalise on the Reef' expeditions depart Cairns on 15 and 22 September 2021. From $5,590 per person twin share.