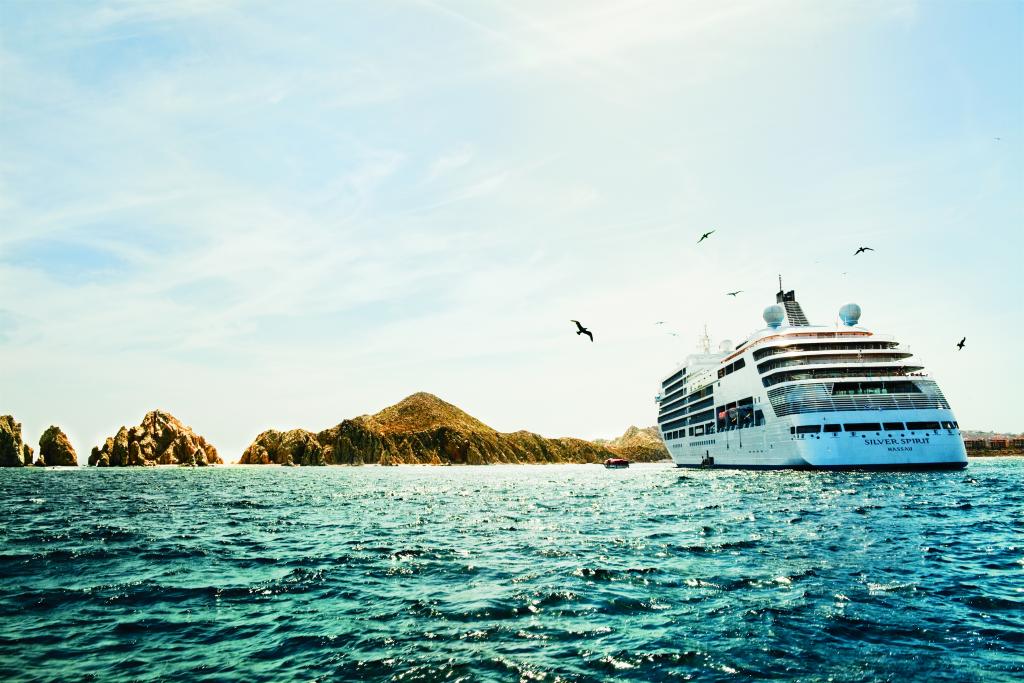 Silversea Cruises today opens general sales on a new 59-day grand voyage in the Mediterranean. The Grand Voyage Mediterranean 2021 will link unique, immersive experiences across the region, showcasing historic cultures, old-world charm and spectacular landscapes. Between September 8 and November 5, 2021, Silversea 's guests will journey deep into 45 destinations in 17 countries, travelling in the cruise line's trademark level of comfort aboard the recently refurbished Silversea Silver Shadow.
45 DESTINATIONS IN 17 COUNTRIES, OVER 59 DAYS
Silversea 's new offering invites guests to discover a remarkable mix of civilisations, cultures and traditions in the Mediterranean and the Black Sea, which have endured for thousands of years and continue to captivate curious travellers:
• Stroll on the sun-soaked beaches of Albania's Durres, before discovering ancient civilisations.
Following an overnight call in iconic Venice, guests travelling aboard the Grand Voyage Mediterranean 2021 will journey through the terracotta-tiled towns of Croatia, such as Split and Dubrovnik; discover the dramatic landscapes of Montenegro and the sun-soaked beached of Albania; and form authentic connections within the storied settlements of beautiful Greece. In Korçula, Croatia – the birthplace of Marco Polo – Silversea's guests will experience a traditional cultural experience in the heart of the town, as dancers perform the region's unique sword dance in a vibrant atmosphere.
Experience the Magic of the Mediterranean! Book Your Mediterranean Cruise Today, Only at Cruisedirect.com! EXCLUSIVES – Deep Discounts & 10% Off Shore Excursions!
• Explore Batumi's waterfront promenade & experience high culture at Odessa's majestic opera house.
Next, Silver Shadow will set sail for Turkey, where guests will journey deeper into Istanbul on an overnight call; Georgia, where travellers will discover the subtropical delights of Batumi; Russia, where the coastal jewel of Sochi awaits; Ukraine, by way of the classically charming Odessa; historic Romania; and beautiful Bulgaria. Combining the grace of ballet with the skill of military swordplay, talented locals will present a traditional cultural performance to travellers in Batumi's Fountain Square. Odessa's majestic opera house will evoke the days of Catherin the Great, as Silversea's guests enjoy an operatic performance, canapes and champagne.
• Wander historic streets in Siracusa, Italy, one of the great ancient capitals of Western civilisation.
Ancient civilisations headline the subsequent passage of the Grand Voyage Mediterranean 2021: Greece, including Athens and Santorini; Malta, through an overnight immersion into Valetta; Tunisia and its ancient Carthage ruins; and Italy, with calls in Siracusa, Palermo, Naples, and Civitavecchia (Rome).
• Experience Golden-Age Glamour in the Casino of Monte Carlo and Monaco's famous Hotel de Paris.
From Rome, where travellers will discover ancient history on every street, the Italian and French Rivieras beckon. Calls in Livorno (Tuscany), Portofino, Monte Carlo, Marseille (Provence), and Valencia, as well as an immersion into the unique Balearic allure of Palma de Mallorca, will showcase the Mediterranean at its most glamorous. On an overnight call in Barcelona, travellers will dine on delicious tapas amongst the city's famous Art Nouveau architecture. In Palma de Mallorca, travellers will explore the music of Chopin in the surrounds of the breathtaking Castell de Bellver at an outdoor piano performance.
• Unwind in La Estaca (El Hierro), the Island with Soul, on a Maiden Call.
Ahead of arriving in cosmopolitan Lisbon, Silversea's guests will imbibe in Spanish culture in Malaga and Cadiz. They will explore the French Colonial architecture of Casablanca, Morocco. They will travel deeper into the Canary Islands, developing authentic connections with Arrecife, Las Palmas, Santa Cruz de La Palma, and La Estaca on a maiden call. From the Miradouro da Graça in Lisbon, Silversea's guests will look out over Portugal's capital city and reflect on the adventure of a lifetime.
"Demonstrating our cruise line's destination expertise by unlocking the unconventional for our discerning guests, our new Grand Voyage Mediterranean 2021 will showcase the cultures and storied history of the Mediterranean, as they travel in Silversea 's trademark level of comfort," says Barbara Muckermann, Silversea's Chief Marketing Officer. "With bespoke events, many onboard enrichments, and exclusive access along the way, there is simply no better way to form meaningful connections with the timeless, unique destinations of Europe."