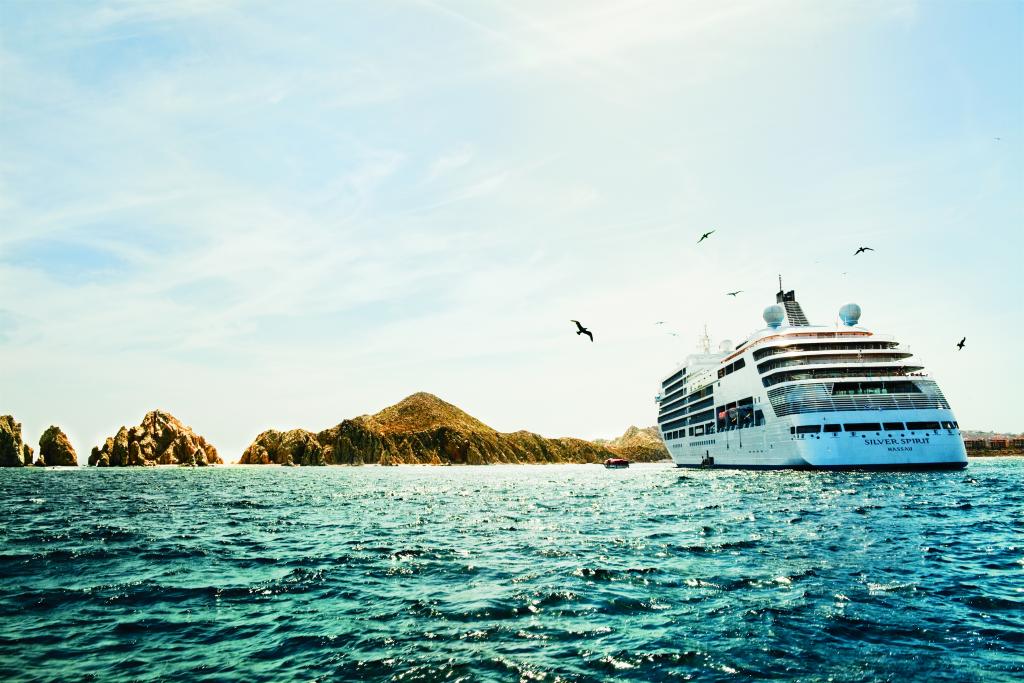 Silversea's entire 10-ship fleet has now re-entered service. Since Silver Moon℠ first set sail on June 18, 2021, Silversea has led the global restart of ultra-luxury cruising, successfully welcoming guests around the world. As well as hosting the only ultra-luxury world cruise in 2022, converting Silver Wind®into an ice-class vessel, and launching new culinary and wellness programmes since pausing operations in March 2020, the industry's leading cruise line has continued on its trajectory of growth, taking delivery of three new ships.
LEADING THE GLOBAL RESTART OF ULTRA-LUXURY CRUISING
Becoming the first ultra-luxury ships to set sail after the pandemic, Silversea's new ships Silver Moon and Silver Origin®departed on their maiden voyages on June 18 and June 19, 2021—in Greece and the Galápagos, respectively. The following month, Silver Muse® became the first ultra-luxury ship to sail in Alaska, while Silver Shadow℠ welcomed guests in Iceland. Silver Spirit® headed to Northern Europe in September, while expedition ships Silver Explorer® and Silver Cloud® became the first ultra-luxury ships to return to Antarctica in November, and Silver Whisper®welcomed travellers in the Caribbean from the same month. The cruise line's newest ship, Silver Dawn℠, embarked on her inaugural season in the Mediterranean in April 2022.
SILVER WIND: ICE-CLASSED AND ENHANCED
A refurbishment, which finished in November 2021, saw the conversion of Silver Wind into an ice-class expedition ship, complete with an ice-strengthened hull for cruising in polar waters. It was the second phase of a major renovation started in December 2018 to refresh the ship's interior spaces with new furniture, carpets and wall treatments, as well as new walk-in showers to complement the bathtubs in select suites. As well as 24 Zodiacs and 14 kayaks, guests travelling aboard Silver Wind now benefit from the knowledge of up to 28 expedition experts, plus a dedicated mudroom, a photo studio with state-of-the-art equipment, and a heated swimming pool. Also among the latest enhancements are a new advanced wastewater treatment plant, new food waste treatment facilities, and new fuel-saving boilers.
After departing from Athens on May 28, the 274-guest Silver Wind is now devoting 14 days to sailing the storied waters of the Mediterranean before arriving in Lisbon on June 11. She will subsequently undertake a collection of voyages to Northern Europe and the British Isles, before reaching Reykjavík to begin a summer of Arctic explorations that will include a crossing of the famed Northwest Passage in August. In October, Silver Wind will trace a path along the Pacific Coast of the United States, Central America, and South America, leading to the frozen wonderland of Antarctica for her inaugural season in the White Continent.