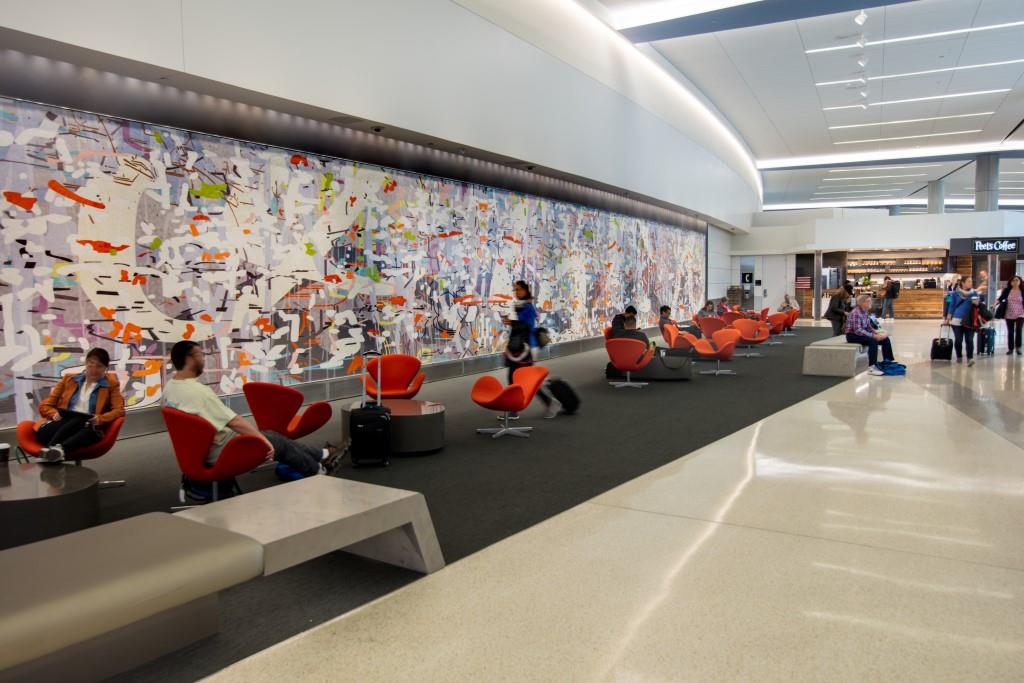 Disclosure: This article may contain affiliate links, meaning, at no additional cost to you, we will earn a commission if you click through and make a purchase.
The San Francisco International Airport (SFO) announced plans to expand and improve the two security screening checkpoints located in the Mayor Edwin M. Lee International Departures Hall, adding lanes, queuing space, and recompose areas. When completed, the expanded checkpoints will be able to accommodate 33% more screening lanes, while offering travelers a more relaxing, easier-to-navigate security experience.
"As we continue to elevate the quality of all facilities at SFO, we are excited to launch this project to improve the security screening experience in the Mayor Edwin M. Lee International Departures Hall," said Airport Director Ivar C. Satero. "This project will both improve the current process while also paving the way for future improvements and innovations in security screening."
In the past five years, international passenger traffic at SFO has grown by 46%. The Mayor Edwin M. Lee International Departures Hall is served by two security checkpoints; one for Gates A1 – A15, the other for Gates G1 – G14. The latter includes a post-security connecting walkway to Terminal 3. In 2019, these two checkpoints screened over 7.5 million travelers.
Later this month, travelers can expect to see construction walls being installed in front of the current security checkpoints in the Mayor Edwin M. Lee International Departures Hall. Information Booths and SFO Museum exhibits in the area will be relocated to create increased pre-security queuing. This, in turn, will allow for a larger recompose area post-security at each location, featuring new furniture and artwork commissioned through the San Francisco Art Commission. Combined with a lateral expansion, this project will roughly double the square footage of each security checkpoint.
When completed in February 2021, the new checkpoints will each feature 10 security screening lanes. Currently, the security checkpoint for Gates A1 – A15 has 8 lanes, while the checkpoint for Gates G1 – G14 has 7 lanes. SFO plans to install traditional lanes upon opening, but the project will allow for easy conversion to Automated Screening Lanes (ASLs), which are already being deployed in Harvey Milk Terminal 1 and Terminal 3 at SFO.
The project to expand the security checkpoints at SFO is part of a larger $152 million program to upgrade the International Terminal facility, which includes improvements to boarding gate hold rooms and new furnishings. The International Terminal opened for public use in December 2000.
$4 Off San Francisco Airport Parking for Limited Time Only Use Code 'SFO4'. Daily rates starting at ONLY $5.95 only at AirportParkingReservations.com!