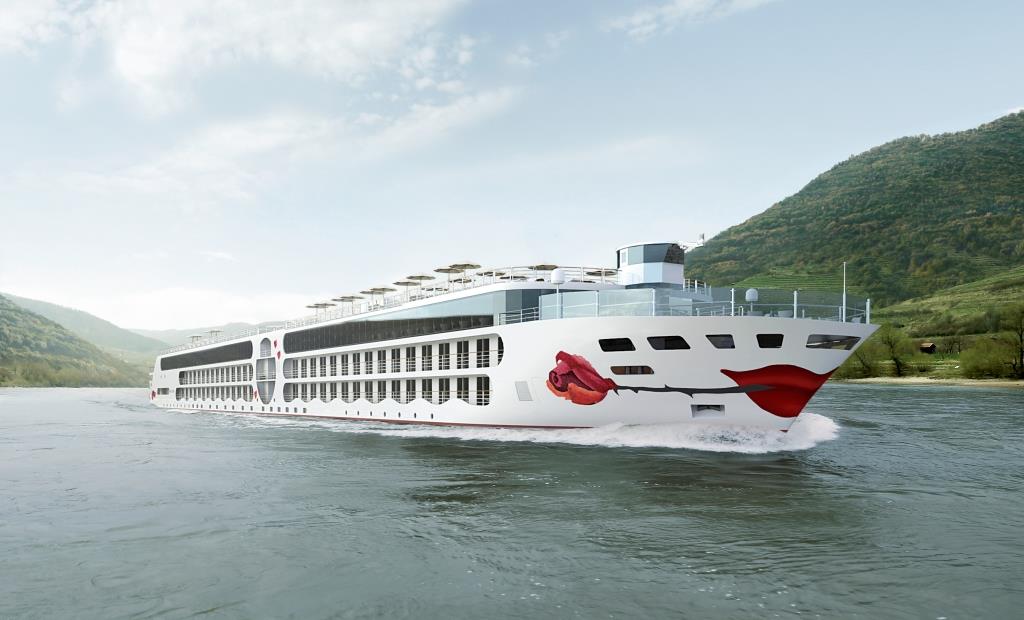 A-ROSA Flussschiff GmbH is now accepting bookings for its E-Motion Ship, which will sail the Rhine from 2021. Until 31.01.2021 it is even bookable with double super early booking discount. The ship is the ideal choice for people who want to combine their love of cruises with sustainability and environmental protection. The E-Motion Ship is equipped with a battery storage system and air-bubble technology, which drastically lower emissions. During the cruise, the vessel's diesel consumption is reduced as much as possible and surplus power is stored. The ship then uses this power to sail into the harbours almost noiselessly – and without producing any emissions. Like all vessels from the A-ROSA fleet, the new ship also features an onshore power connection, which allows for battery charging and a supply of electricity in the port. 'Fortunately, many river ports already have an onshore power supply as standard. The A-ROSA ships have been equipped with onshore power connections since the beginning – since 2002. All the ports along the Rhine at which our E-Motion Ship is set to call have onshore power supply facilities. And we very much support measures from cities such as Amsterdam and Rotterdam, which have made it a requirement that ships use the electricity provided in order to reduce emissions and increase quality of life,' explained Jörg Eichler, managing director of A-ROSA Flussschiff GmbH.
New ship, tried-and-tested cities
In its first season the E-Motion Ship is set to follow a total of five different itineraries, all starting in Cologne and heading in the direction of the Dutch and Belgian metropolises. From May to October it will call at destinations such as Amsterdam, Rotterdam and Antwerp on a weekly basis. The ship will even remain in Amsterdam and Rotterdam overnight so that guests can explore these cities in greater depth. Cruises lasting four or five nights are scheduled for autumn and advent 2021. They offer the perfect opportunity to relax before the festive period begins – or to enjoy a spot of Christmas shopping in some of Europe's metropolises. One-week cruises – one over Christmas and one during the new year period – are a new feature on the E-Motion Ship. They will allow guests to experience Christmas Eve in Amsterdam or New Year's Eve in Rotterdam, for example.
For the first time, A-ROSA cruises will also call at the cities of Dordrecht and Utrecht. This means that guests will be able to visit Dordrecht Island, with its picturesque street Hofstraat and its Great Church, or discover one of Utrecht's many museums as they explore the city.
A-Rosa E-Motion Ship experience
As well as exciting shore excursions, guests can also look forward to pure relaxation on board. The final cruise day of each river cruise will be spent on the water so that guests can enjoy all the amenities of the E-Motion Ship. With 20-square-metre standard cabins that feature a balcony and 28-square-metre family cabins for up to five people in the Family Area – which also has a Kids Club – A-ROSA is setting new standards for river cruises. A variety of outdoor areas and eateries provide plenty of opportunity to sit back and make the most of the magnificent scenery as it drifts by. For those who need to cool off, there's a 23-square-metre pool for adults and a shallow pool especially for children. And the extra-large spa and wellness area is just the place to relax and unwind.