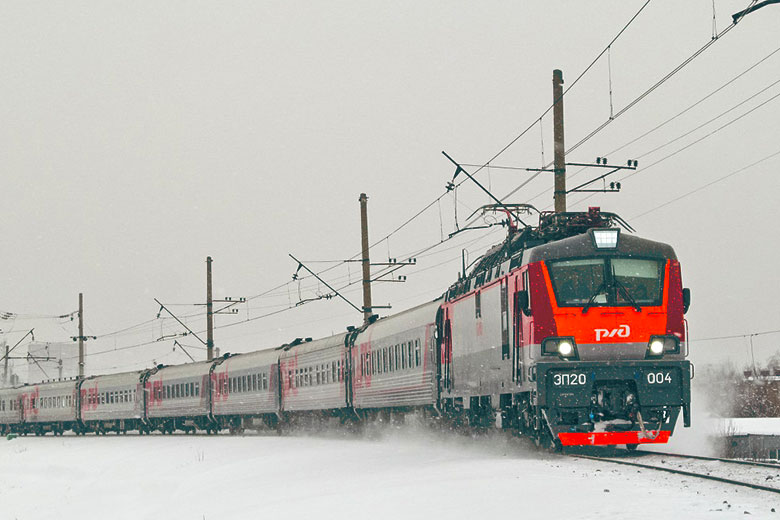 The Federal Passenger Company, a subsidiary of Russian Railways, is changing the way international trains run between Moscow-Warsaw-Prague. From mid-December 2019, passengers will be able to travel to Europe in direct carriages without having to change trains whose route will connect the Russian capital with Belarus, Poland and the Czech Republic. At the same time, the frequency of services will increase to seven times a week.
Thus, from 15 December 2019, direct carriages will depart daily from the Belarusian railway station in Moscow at 14:15 (2:15 pm) as part of train No. 27 and arrive in Prague at 17:40 local time the next day, making a travel time of 29 hours 25 minutes.
From the Czech capital, non-stop carriages will depart daily from 17 December 2019, leaving from Prague at 10:23 a.m. local time and arriving in Moscow at 16:58 the next day as part of train 96. The total travel time is 28 hours 35 minutes.
The stops on the route are: Vyazma, Smolensk, Orsha, Borisov, Minsk, Baranovichi, Brest, Terespol, Warsaw, Katowice, Chalupki, Bogumin, Ostrava, Hranice na Moravě, Olomouc, Pardubice and Kolín, etc.
Passengers can buy tickets for the direct Moscow-Prague carriages 60 days before train departure. Tickets can be booked at international ticket offices and through the Russian Railways website and the mobile app RZD Passengers.
Passengers should note that 20 seats/berths are offered on the trains departing from Prague through the Russian Railways website and the RZD Passengers mobile app.
The sale of the remaining seats/berths in the carriages on the Prague-Moscow service is carried out through international ticket offices and the website of the Czech railways.