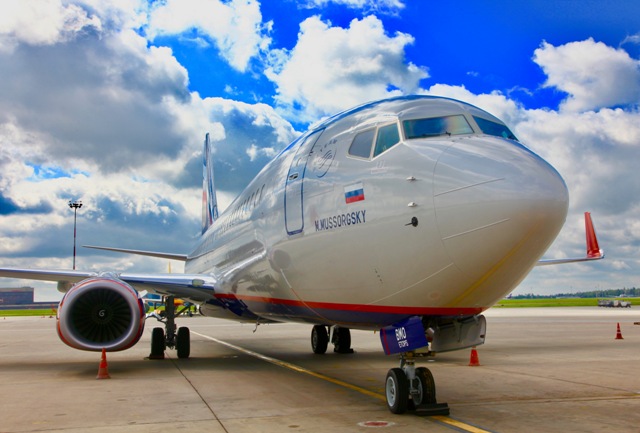 From 27 October, Aeroflot will launch its own daily flights from Moscow to Yuzhno-Sakhalinsk. Sales of tickets will start in August.
The new flight to Yuzhno-Sakhalinsk aims to accomplish the strategic goal of providing steady year-round air connectivity between dynamic Sakhalin Region and European Russia. Tickets will be offered at commercial tariffs, "flat fare" programme will not apply to this flight. From its part, the Sakhalin Oblast government will come up with its own scheme of subsidising air transportation for residents of the region.
«Air transport is a social need in a country as large as ours. At Aeroflot we realise the importance of accessibility of air transport services for people regardless of where they live," said Vitaly Saveliev, CEO of Aeroflot. "Increasing Russians' mobility is our strategic prority. The launch of Moscow-Yuzhno-Sakhalinsk flight will further promote business activity, create new travel and leisure opportunities, boost transport connectivity between Sakhalin and Russia's center».
«A strategic objective of Russia's only island region is to improve transport accessibility of Sakhalin Oblast," said Valery Limarenko, Head of Sakhalin Oblast. "Opening another daily flight by Aeroflot is set to foster economic development of the region as well as spurring advancement in education, healthcare and sports. In fact, we are doubling flights in the autumn-winter period, and plan to provide three regular daily services in summer".
Aeroflot Group subsidiary airline Rossiya operates flights on the Moscow- Yuzhno-Sakhalinsk – Moscow route under the current summer schedule. The twice daily services are operated from Sheremetyevo Airport under Aeroflot's commercial management. Large-capacity aircraft are utilized to service the route. Boeing 777-300 and Boeing 777-300ER carry 373 and 457 passengers, respectively.
A new modern airport terminal is under construction in Yuzhno-Sakhalinsk. The facility will be equipped with a state-of-art baggage handling system and will have a throughput capacity of 1.6 million passengers. It is to begin operations in 2020 year-end.