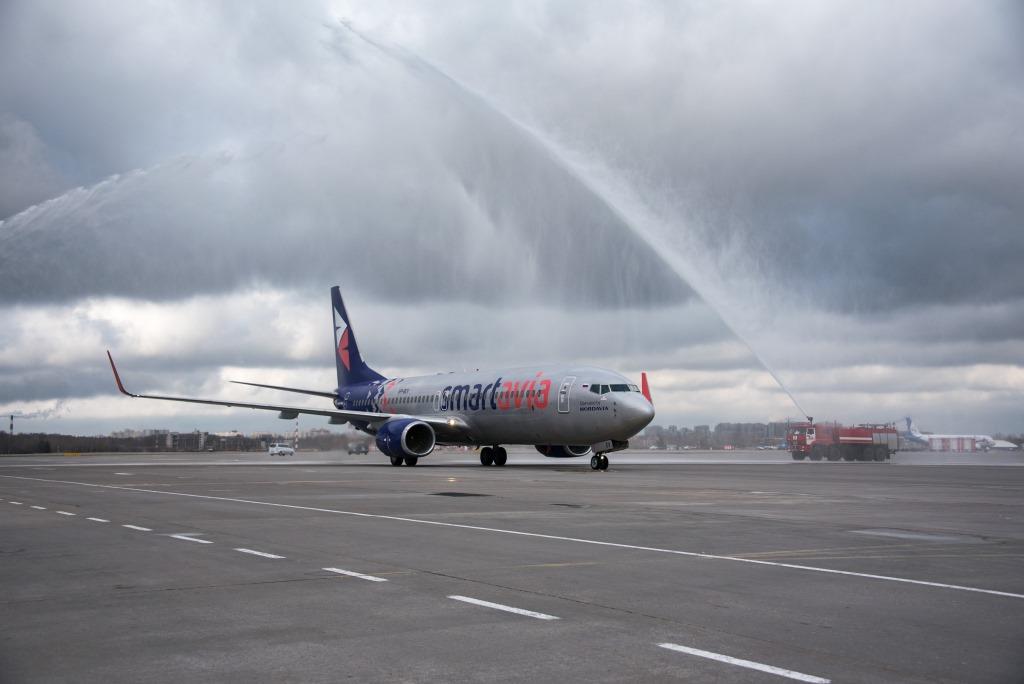 On July 11, 2019, Smartavia will launch scheduled service from Pulkovo St. Petersburg Airport to Yerevan, the capital of Armenia. The flights will be performed until October 25, 2019.
Smartavia will depart from St. Petersburg to Yerevan twice-weekly on Thursdays and Sundays. The flights will be operated on comfortable Boeing 737-500 и 737-700 aircraft with economy class configuration. In-flight service will include meals, beverages, coffee and tea.
In the summer season of 2019, two more carriers provide service from Pulkovo Airport to Yerevan.
In the current summer season, Smartavia launched three new flights from Pulkovo to the Russian cities of Gelendzhik, Rostov-on-Don and Ufa. The airline is planning to provide direct scheduled service from St. Petersburg to Baku (Azerbaijan). With the new additions, the route network of Smartavia at Pulkovo includes 14 Russian and 4 foreign destinations.
For the first five months of 2019, Smartavia served over 287 thousand passengers at Pulkovo, which is 39% more than in the same period of 2018. In 2018, Smartavia was among the top ten largest airlines in terms of passenger traffic at St. Petersburg airport, serving 648 thousand people at Pulkovo.
In March 2019, Nordavia announced the transition to using the new name Smartavia as part of the rebranding. Smartavia is registered in Arkhangelsk and uses Pulkovo as the base airport in addition to the airport of the capital of Pomorie.