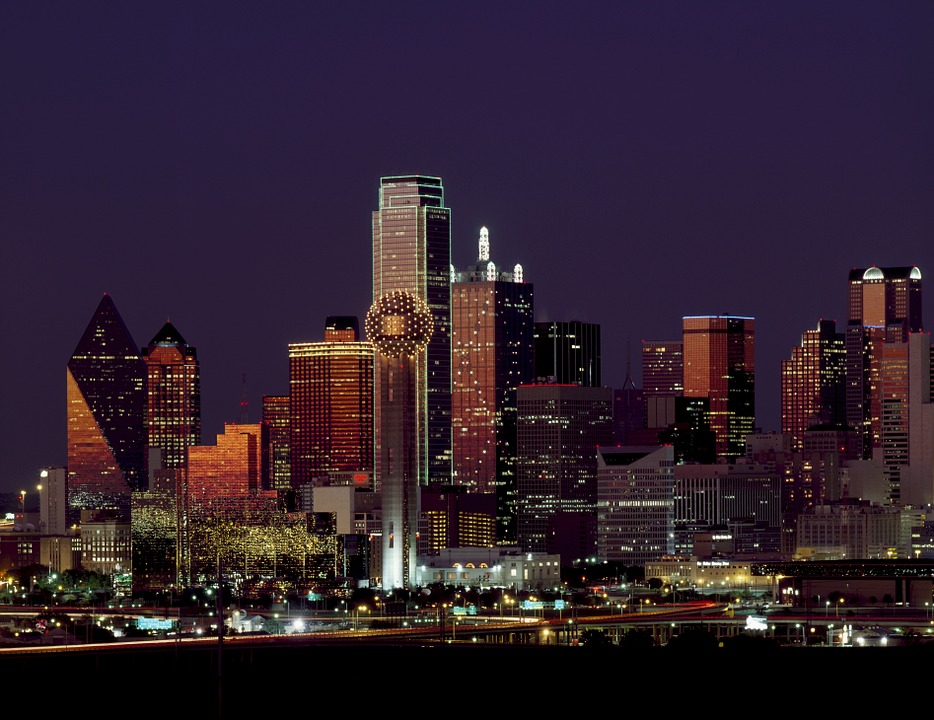 On March 31st, 2019, Air France inaugurated a new service to Dallas-Fort Worth (USA) by Airbus A330 equipped with the new Business (36 seats), Premium Economy (21 seats) and Economy (167 seats) cabins.
Throughout the summer season, up to 5 weekly flights will connect Paris-Charles de Gaulle to Dallas-Fort Worth, Air France's 13th US destination.
Anne Rigail, Air France CEO stated: "I am delighted to inaugurate this new non-stop service to Dallas-Fort Worth, Air France's 13th destination in the US. The American market is of prime importance for the Air France-KLM group, which alongside its transatlantic joint venture partners, operates more than 270 daily flights between Europe and North America. On flights to Dallas, we are offering our customers a new travel experience on board our fully renovated Airbus A330s equipped with Wi-Fi, throughout the summer season."
"Dallas-Fort Worth Airport is growing faster than ever, and we're pleased to welcome Air France, offering more choices for our customers to reach key European destinations," said Sean Donohue, CEO of DFW Airport.
Flight schedules (in local time):
AF0150: leaves Paris-Charles de Gaulle at 10:10, arrives in Dallas-Fort Worth at 13:50;
AF0159: leaves Dallas-Fort Worth at 15:45, arrives at Paris-Charles de Gaulle at 8:15.
From March 31 to June 30 and from September 4 to October 25, 2019 – flights operate on Wednesdays, Fridays and Sundays.
From July 1st to September 1st – flights operate on Mondays, Wednesdays, Fridays, Saturdays and Sundays.
New cabins on board the Airbus A330
Air France brings colour and additional services on board its new Airbus A330 travel cabins.
The new Business seat, adapted to the dimensions of the Airbus A330, guarantees you unparalleled comfort. It can be transformed into a fully-flat seat bed 2 metres long and 57.1cm wide to cross time zones without feeling tired. Alone or with a travelling companion, the new configuration adapts to the desires of our customers. They enjoy improved conviviality and a moment of sharing or extra privacy thanks to a sliding screen.
Comfort is a priority on board the Airbus A330's new Premium Economy cabin, with additional space – a 130° seat recline in a fixed shell, one of the widest seats on the market with 48.5cm, a 102-cm seat pitch, lumbar support adapted to different body shapes, additional storage space, a wider footrest and a 13.3-inch HD screen. The softer seats and wider leather armrests have also been redesigned.
The Economy seat has also been redesigned to offer additional comfort, with more space between the armrests, reinforced ergonomic foam and a 118° seat recline, 79cm legroom, a wider tray table and a larger, state-of-the-art 11.7-inch 16/9 HD touch screen.
Air France CONNECT
On flights to Dallas-Fort Worth, customers can enjoy in-flight Wi-Fi with Air France CONNECT. On board the Airbus A330, they can choose from 3 passes –
A free "Message" pass to send and receive messages free of charge throughout the flight.
A "Surf" pass from €3 to €18 (6,000 Miles) to surf the internet, read and send mails.
A €30 (10,000 Miles) "Stream" pass to enjoy high-speed internet, streaming and downloads, including the "Message" and "Surf" passes.
Wi-Fi is also available on board the Boeing 787 and is gradually being installed on board the Boeing 777. The entire Air France fleet will be equipped by the end of 2020.
Dallas, the Big D
Located in northern Texas, Dallas is the fourth most populous metropolitan area in the United States. Known as the "Big D", it is home to one of the country's largest industrial centers. The city is also at the forefront in the telecommunications and banking sectors. In terms of tourism and discovery, Dallas is not just a TV series. The Big D also attracts visitors with its cultural attractions, including many museums – including the famous 6th Floor Museum in honor of John Fitzgerald Kennedy – galleries and districts dedicated to art as well as parks scattered between the skyscrapers. Moreover, just a few kilometers away from the airport, Fort Worth is home to the famous saloons that are still in activity. As the 15th largest city in the United States, Fort Worth attracts over 9.1 million visitors per year, and is one of the leading tourist destinations in Texas. Tourists particularly love the city's offer of unique experiences, from NASCAR racing to rodeos, and its saloons, museums and zoo.