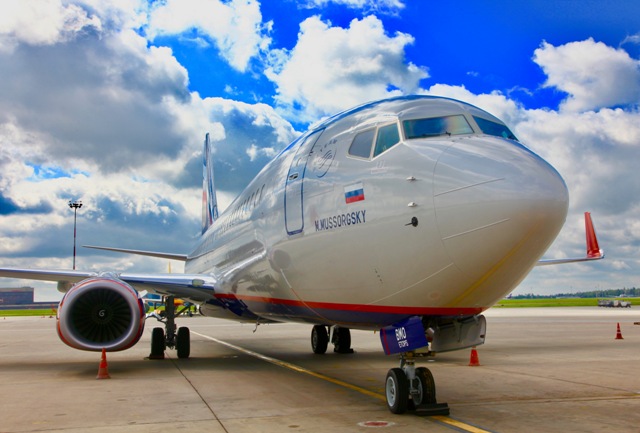 On New Year's Eve Aeroflot will give away 22 free round-trip flights, with one raffle winner on each Aeroflot flight scheduled to be in the air at midnight on 1 January 2019.
Each winner will be entitled to an economy class round-trip ticket to any destination in the Aeroflot route network at any time throughout 2019. All passengers flying on participating flights will automatically be entered in the raffle.
All passengers on flights scheduled to be in the air when the clock strikes midnight (Moscow time) will also be served champagne and chocolates. The raffle and other pleasant surprises on New Year's Eve are an annual tradition at Aeroflot.
The participating flights are (departure times are local):
SU101 New York — Moscow, departure 14:10
SU105 Washington — Moscow, departure 14:55
SU204 Moscow — Beijing, departure 21:05
SU208 Moscow — Shanghai, departure 19:55
SU212 Moscow — Hong Kong, departure 19:35
SU220 Moscow — Guangzhou, departure 19:35
SU232 Moscow — Delhi, departure 19:50
SU250 Moscow — Seoul, departure 21:00
SU260 Moscow — Tokyo, departure 19:55
SU270 Moscow — Bangkok, departure 19:25
SU272 Moscow — Bangkok, departure 21:30
SU274 Moscow — Phuket, departure 20:55
SU290 Moscow — Hanoi, departure 20:10
SU320 Moscow — Male, departure 22:30
SU524 Moscow — Dubai, departure 18:45
SU1352 Moscow — Voronezh, departure 23:50
SU1700 Moscow — Vladivostok, departure 16:10
SU1892 Moscow — Tbilisi, departure 22:15
SU2063 Sofia — Moscow, departure 22:50
SU2134 Moscow — Istanbul, departure 21:45
SU2383 Geneva — Moscow, departure 21:40
SU2549 Tenerife — Moscow, departure 18:15