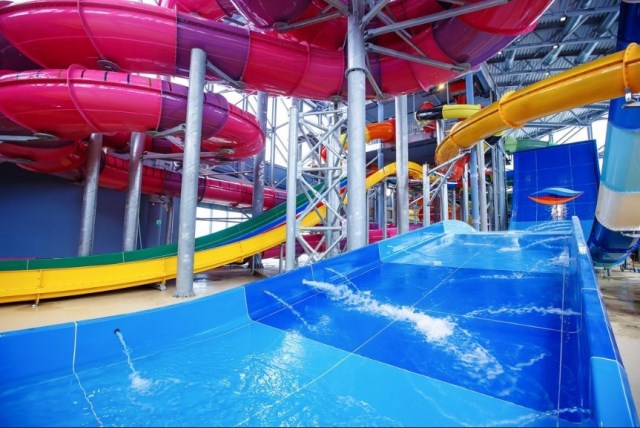 The burgeoning waterpark industry in Russia led Polin Waterparks (Turkey) to open an office in the country several years ago specifically to manage the development of these facilities and serve the waterpark industry in the region the best way possible. Now a leader in bringing waterpark attractions to the country, Polin's previous installations include the Gorki Indoor Waterpark just outside Ryazan, H20 Waterpark and many more in different cities of the country. (Please see our google maps application for all our references in Russia.) Polin Waterparks' latest Project, LetoLeto Water Park which is the largest water park of Russia in Tyumen city completed as a result of 3 years of great work. Polin has worked with local investment group Sibentel Holding on the facility.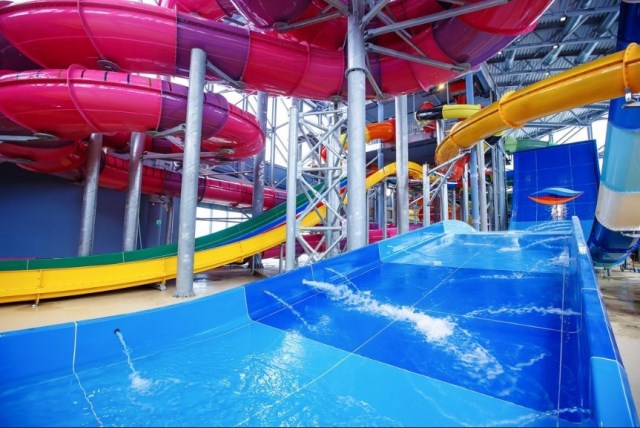 On June 7, in the regional center, the Leto Leto aqua park hosted several hundred people within the framework of the technical opening. Officially, the work of the entertainment complex started on June 8. The launch of the complex was attended personally by the provincial governor of the region.
Before pressing the start button of the water park, Alexander Moore inspected the entertainment complex built by the holding company Sibintel. Together with Moore, the largest in Russia, as the builders say, the speaker of the regional Duma Sergey Korepanov, Senator Stepan Kirichuk, ex-Governor of Yamal Yuriy Neelov, other deputies and officials, including the four deputy governors of the Tyumen region, took a walk in the water park.
In the water park, where there are several dozens of water attractions and the air temperature is about 28-29 degrees. Amazing speed slides, sudden curves and the total length of all water slides over 1 km, the height of the most extreme of them reaches 21 meters. There is also an enormous wave pool of 750 m with four programmable modes, 570 m Lazy River with 3 km per hour flow speed and one of the biggest kids zone in Russia of total area 1300 m large children's area and a bistro. The waterpark can daily host 2500 guests. Nearby is a four-star hotel with a gourmet restaurant. The hotel and the water park are fully adapted for people with disabilities.
Among the 10+ waterslides completed for the more than 10,000-square-meter (107,000-square-feet) facility, Polin Waterparks installed three of its most popular: Turbolance, Windigo and Magic Hole. A separate children's area is available for the youngest guests, and several large pools offer more relaxed recreation, including a wave pool.
During the opening ceremony of the first stage of the water park, the acting governor of the Tyumen region Alexander Moore noted that the water park "Leto Leto" is a very beautiful and necessary facility for Tyumen and the region.