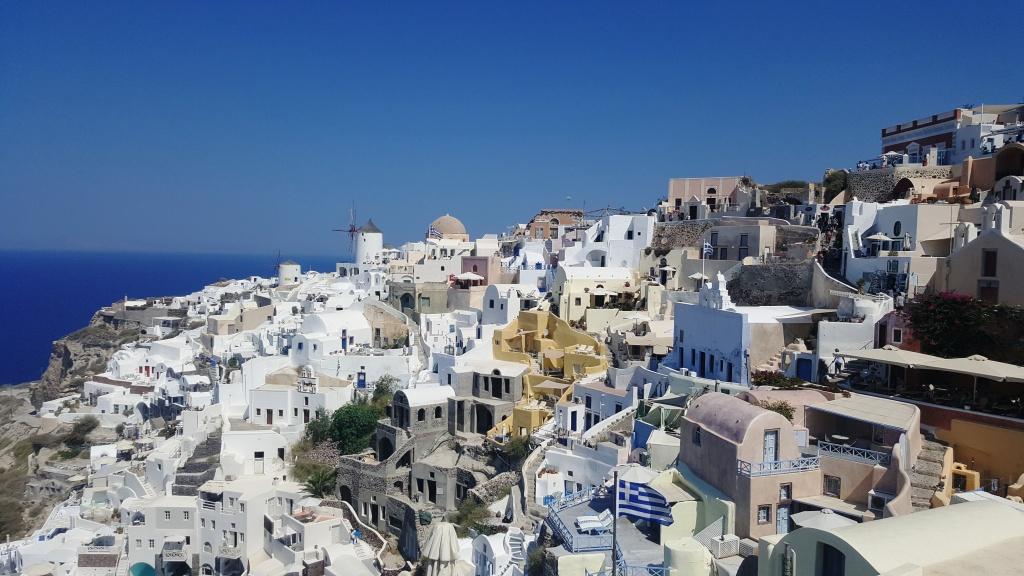 Following our popular articles about new hotel openings in Mykonos, Rustourismnews now presents the collection of new hotels in Santorini. Discover the newest hotels in Santorini!
Santorini, or Thira, is the top destination in Greece and one of the most romantic destinations in the Greek islands and in the world. Santorini hosts 1.5 million tourists annually. The island hosts more than a dozen villages and towns and has more than 1000 hotels.
Canaves Oia Epitome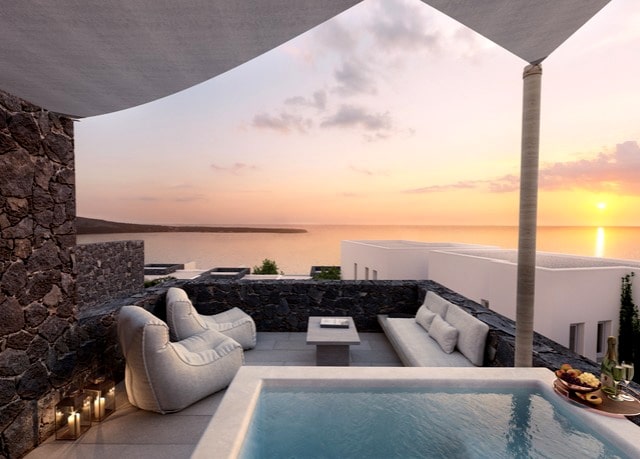 Located in the fishing town of Ammoudi, on Santorini island, Canaves Oia Epitome consists of 24 villas with private pools. Although inspired by the traditional Cycladic architecture, the hotel is considered more sleek and modern combining natural, earthy materials with an all-white minimalistic concept. The property features an infinity-style main pool, a breakfast restaurant, a sunset lounge bar-restaurant, a sun terrace and private cabanas by the pool.
Opened: November 2017
Andronis Concept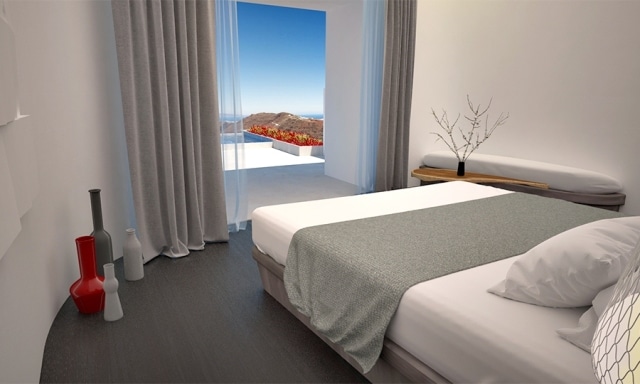 The Andronis Concept Wellness Resort is located in the village of Imerovigli and enjoys a wonderful hillside position overlooking the sea. There are 25 luxury pool suites, modern and stylish in design with incredible views. There is a focus on health and wellbeing here, it boasts a large (1,000sq. m.) spa; nutritionists and consultants are at the disposal of guests.
Opened: June 2017
Villa Bordeaux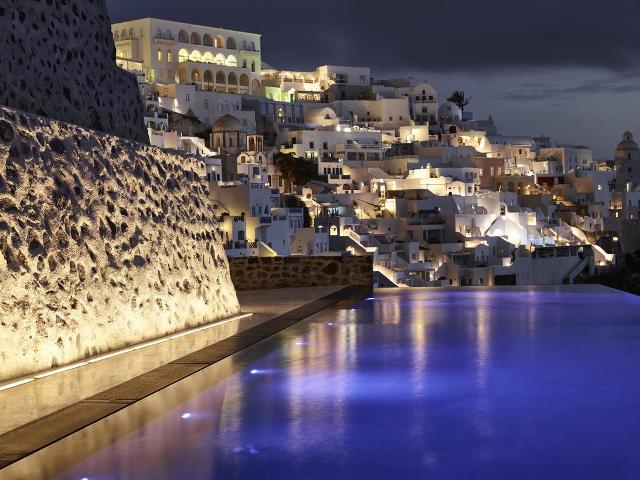 The Villa Bordeaux is located in the heart of Fira and consists of just four highly-luxurious suites and the gourmet restaurant La Colline. Situated in the heart of the Caldera and 200 metres above sea level, Villa Bordeaux offers the most tranquil and relaxing option for accommodation.
Opened: June 2017
Azar Luxury Villas & Suites
Azar Villas is a complex of four private villas and suites located in Imerovigli, a 10-minute drive from Oia, 3 minutes walk from the beach.
Opened: March 2017
Aperanto Suites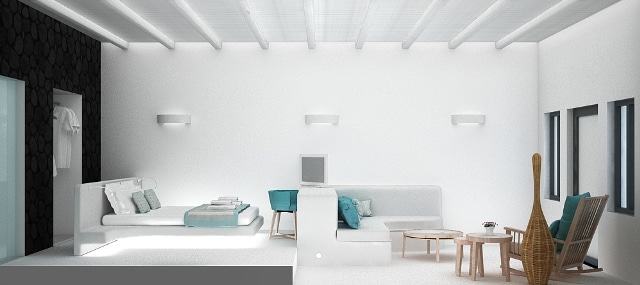 One of the newest hotels in Santorini, Aperanto Suites situated in the area of Finikia, 1.9 km from Oia and offers thirteen suites in the Cycladic architectural style and dominated by white-and-blue colour schemes. Aperanto Suites has a seasonal outdoor pool and views of the sea.
Opened: February 2017
Fileria Suites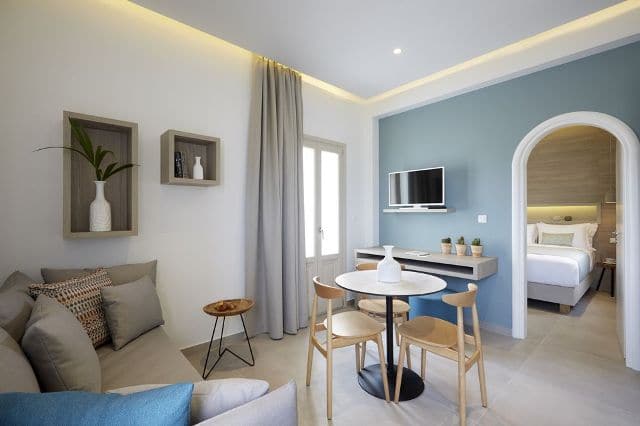 Superbly located in the heart of Santorini and the picturesque settlement of Oia, Fileria Suites provide an excellent retreat for those who seek unique accessibility and unparalleled convenience throughout their stay. Fileria Suites offers 10 new suits and restaurant.
Opened: October 2016
Ayoba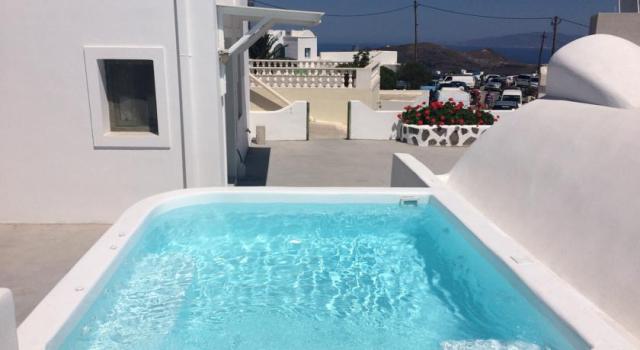 Ayoba Santorini is located in Imerovíglion, just 3.2 miles from Oía and consists of 6 rooms. This hotel features a bar/lounge, a spa tub, and a rooftop terrace.
Opened: June 2016
Aurora Luxury Hotel & Spa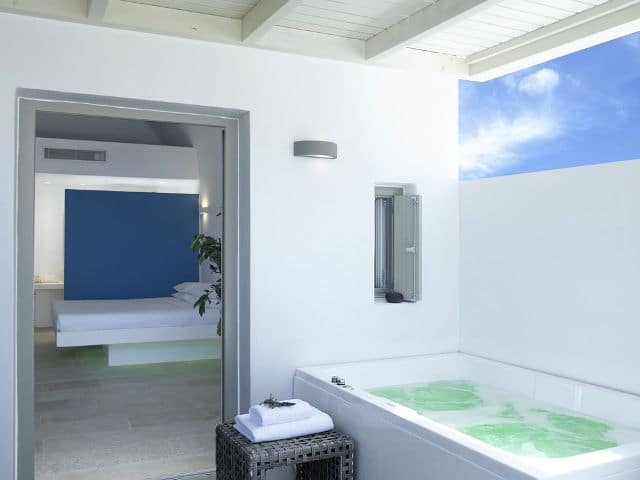 Built a few steps from a scenic beach and ideally located halfway between Oia and Fira, Aurora Luxury Hotel offers sophisticated accommodation, exquisite services and beautifully appointed facilities along with delicious tastes from the Mediterranean cuisine at the Poree restaurant, wedding organization services and a range of exciting summer activities.
Opened: April 2016