Explorative and innovative travel, China, Russia, community engagement and dialling down the bling all part of the latest trends to be analysed by Thought Leaders at Luxperience.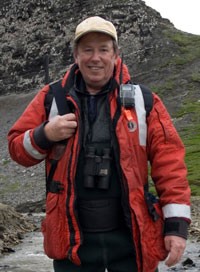 David McGonigal, author, Antarctic explorer, Fellow of the Royal Geographical Society, trans-continental motorcyclist, and social media pioneer will tell more than 400 high-end travel industry professionals at the Luxperience Thought Leaders event that expectations among top-end travellers are changing quickly. Accommodation and tour service providers need to adapt to survive and thrive.
Said McGonigal: "When four- and even upper three-star travel offers great amenities and features that were the ambit of five-star service a decade ago it can be hard for true luxury to shine through in mere bricks and mortar — or vessel design. Travellers today want more than a grand ship or hotel. They want a truly memorable travel experience. Today the luxury is the experience."
Additional high calibre speakers will bring expertise from sectors, niches and markets such as luxury consumer goods, out-of-the-ordinary travel, emerging market affluent travel, and journeys from the ends of the earth and into Space.
Invited speakers to the half-day Luxperience Thought Leaders event, which takes place in the majestic setting of Sydney Town Hall, include the Deputy Premier of NSW, Andrew Stoner; Lin Xu, Founder of China Luxury Travel Network; David Thomas, CEO of Think Global Consulting; Melinda O'Rourke, Managing Director of MO Luxury; Clement Wong, CEO of BeMyGuest.travel; and Partha Kundo, Consultant, Prive Lifestyle.
Andrew Cornell, author and associate editor of the Australian Financial Review (AFR) will emcee the sessions with plenty of reaction from the floor being expected and encouraged. Cornell is a regular contributor to the AFR's Luxury, Sophisticated Traveller and Life & Leisure magazines, covering travel, gastronomy and the lux sector.
Helen Logas, CEO of Luxperience, and herself an award-winning pioneer in Australian business, said: "Vast new markets such as Russia and China and the never-ending wave of travel technology and online innovation will be recurring themes of Thought Leaders. It is our intention to inspire hundreds of luxury buyer and seller delegates. Thought Leaders will motivate them to grow their businesses in new directions."
Some 150+ exhibitor companies and entities (a 60% increase on 2012) attending Luxperience will meet with over 400 invitation-only buyers. In all, there will be around 26,000 meetings over the three-day event, which is expected to attract up to 600 attendees.
Recently added exhibitors include: AHKE Adventure Travel, Bhutan; Canaves Oia Hotel, Santorini; Hayman Island, The Whitsundays; Malisa Villas Suites, Thailand; The Danna, Langkawi; Ultimate Winery's Australia; Asian Trails, Thailand; Decorative Events, Australia; Jumeirah Dhevanafushi, Maldives; Kimberley Coastal Camp, Western Australia; Eskaya Resort & Spa, The Philippines, to name just a few.
The Luxperience Thought Leaders event takes place Sunday 1 September from 4.00pm to 6.30pm at Sydney Town Hall, followed by a welcome reception 6.30pm to 8pm.
The business component of Luxperience takes place 2-4 September at the Overseas Passenger Terminal on spectacular Sydney Harbour.