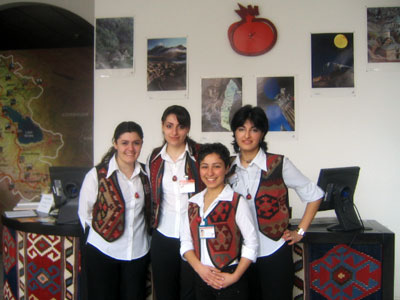 In Moscow, started to operate National Tourist Office of Armenia (NTOA). The organization's activities will promote tourism opportunities in the Republic of Russia and CIS countries.
"Among the priorities of the office – PR and marketing campaigns for the formation of Armenia's image as an interesting and affordable tourist destination for Russians, as well as an increase in tourist flow to the republic and increasing revenues from tourism", said the director of the NTOA  Marya Atayan, and also noted that beginning of February in Moscow will be arranged presentation of the largest ski resorts in Armenia – Tsakhkadzor.
Actually, in 2009, the number of tourists increased by 6%, compared with 2008 year. During the first 9 months of 2009, 422 thousand tourists visited Armenia.