While many hotels brag about their restaurants and amenities, some of them take care of guest's good night's sleep with a pillow menu or sleep concierge. After all, isn't that what a hotel room is for? We understand that a good night's sleep is an essential part of a memorable hotel stay.
Here are some novel features hotels have introduced to aid sleep.
The Cadogan's "Sleep Concierge" offers guests a sleep-inducing meditation session with hypnotherapist and sleep expert Malminder Gill. There's also a pillow menu and a weighted blanket to cure insomnia, which affects a large majority of the population.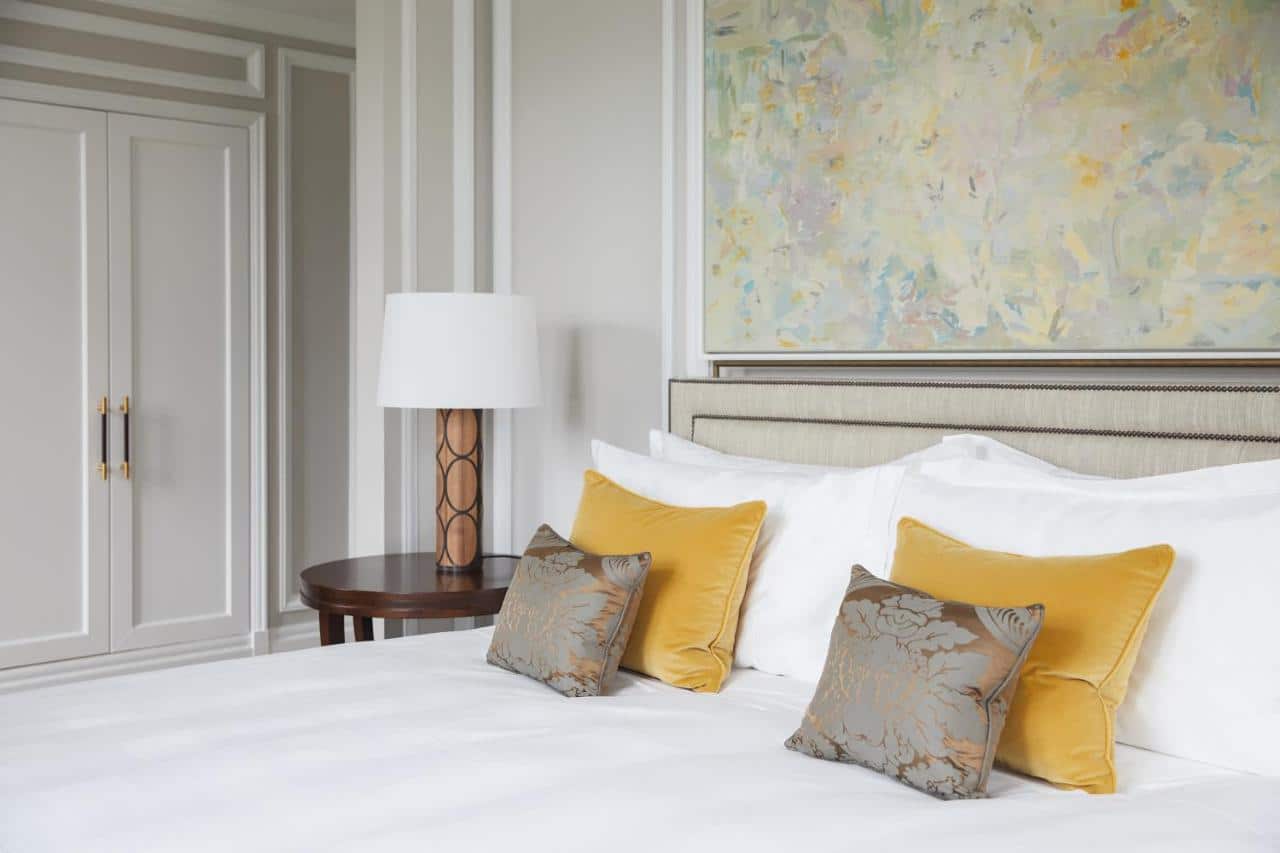 Nestled in the luxurious Golden Mile of Spain's capital city, the five-star BLESS Hotel Madrid is turning to science to enhance the sleep experience for its guests.
The BLESS Wellbeing Terrace Villa introduces an innovative HOGO Bed Wellness Experience, boasting scientific assurance in body regeneration during sleep.
This unique mattress is crafted from a patented silver and graphite mesh, designed to shield against electromagnetic pollution and eliminate accumulated radiation in the body.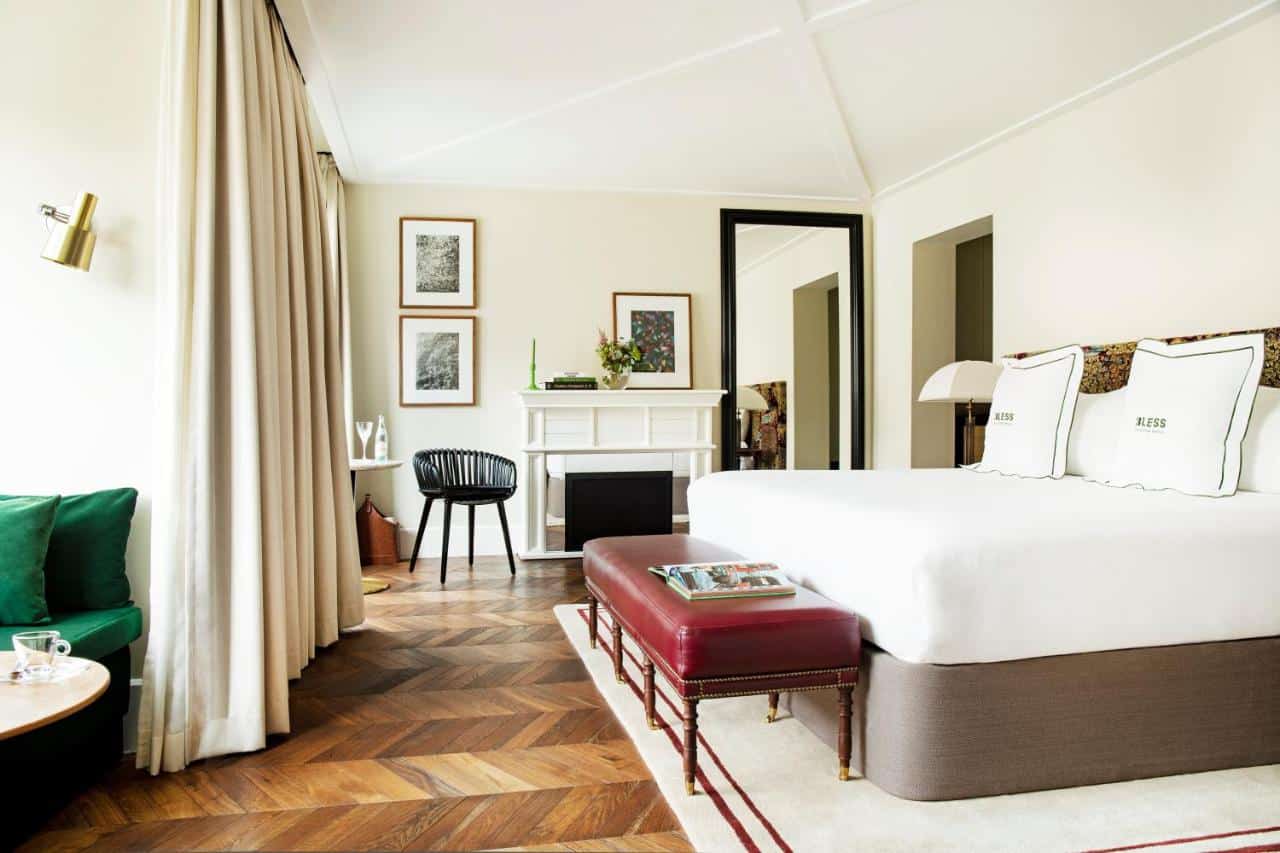 Digital Detox at Unplugged, UK
Sleep experts consistently emphasize the importance of reducing screen time before bedtime, but putting this into practice can be challenging.
Unplugged's off-grid cabins offer a solution by eliminating the choice altogether for guests seeking a digital detox experience.
Upon arrival at these eco-friendly huts, which are spread across the UK, including locations near London and Manchester, guests are required to stow all electronic devices in a lockbox for the duration of their 72-hour stay.
Surrounded by nature and devoid of social media distractions, a restful night's sleep is virtually guaranteed.
The added bonus? Unplugged provides guests with an old-school Nokia phone for emergencies.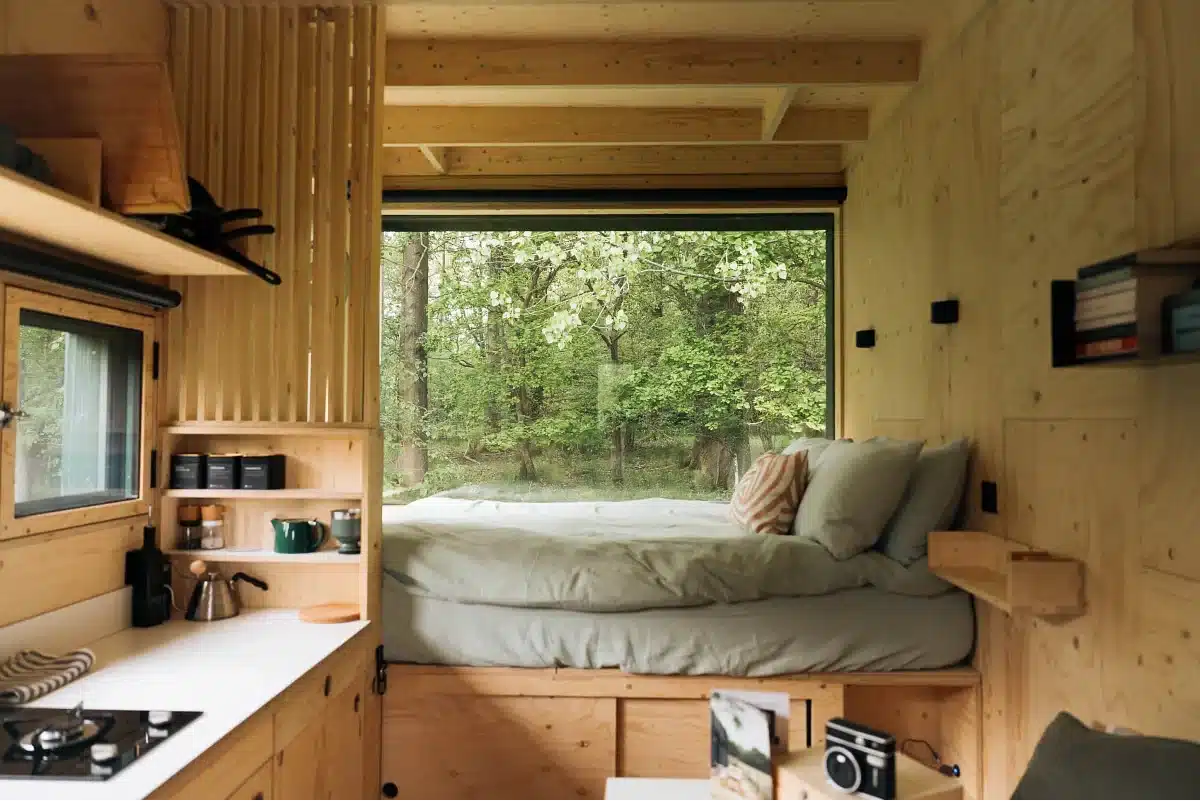 Zedwell, London
With 750 rooms situated in the vibrant heart of London, Zedwell, the UK's pioneering sleep-centric hotel, assures its guests a profound, anxiety-free sleep experience within its serene, windowless, and air-purified cocoons.
As expected, Zedwell, located at Piccadilly Circus, is soundproof to provide the tranquility deemed essential for a proper rest.
While it might be surprising, Zedwell's rooms intentionally lack windows to prevent disturbances from natural light, ensuring an uninterrupted slumber.
Despite the absence of windows, the hotel doesn't plunge guests into complete darkness. Instead, cozy lights in various soothing colors are strategically set to gently prompt the brain to unwind and relax. Additionally, citrus and floral scents are infused to encourage a sense of calm, allowing guests to momentarily escape the complexities of daily life.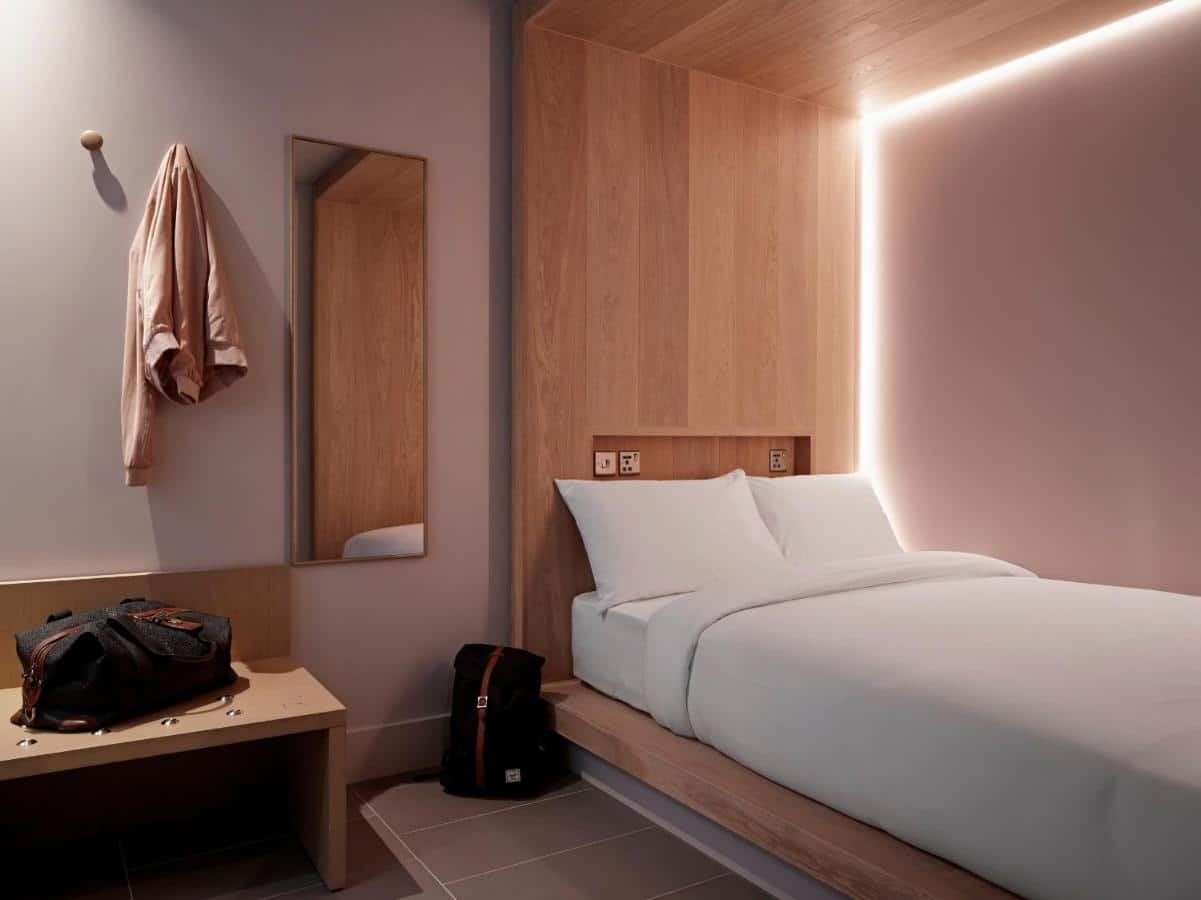 Hästens' Sleep SPA, Portugal
Indulging in a stay at one of the 15 rooms at Hästens' Sleep SPA in Coimbra, Portugal, is undoubtedly a luxury experience, albeit one not accessible to everyone. However, within this exclusive retreat lies the secret to achieving the perfect slumber.
Hästens stands out as arguably the most prestigious bedding brand globally, with its beds often coveted by A-list celebrities.
The boutique sleep-hotel in Portugal showcases Hästens' own €50,000 beds, meticulously designed to offer the epitome of comfort. Considering the level of luxury provided, the nightly rate of around €500 suddenly seems relatively reasonable.
The Sleep SPA in Coimbra goes above and beyond by offering customized pillows, available in linen or satin, to ensure an unparalleled sleeping experience. Additionally, they host "Bed Talks" that are centered around finding the ideal support for your neck and head, further enhancing the overall sleep quality.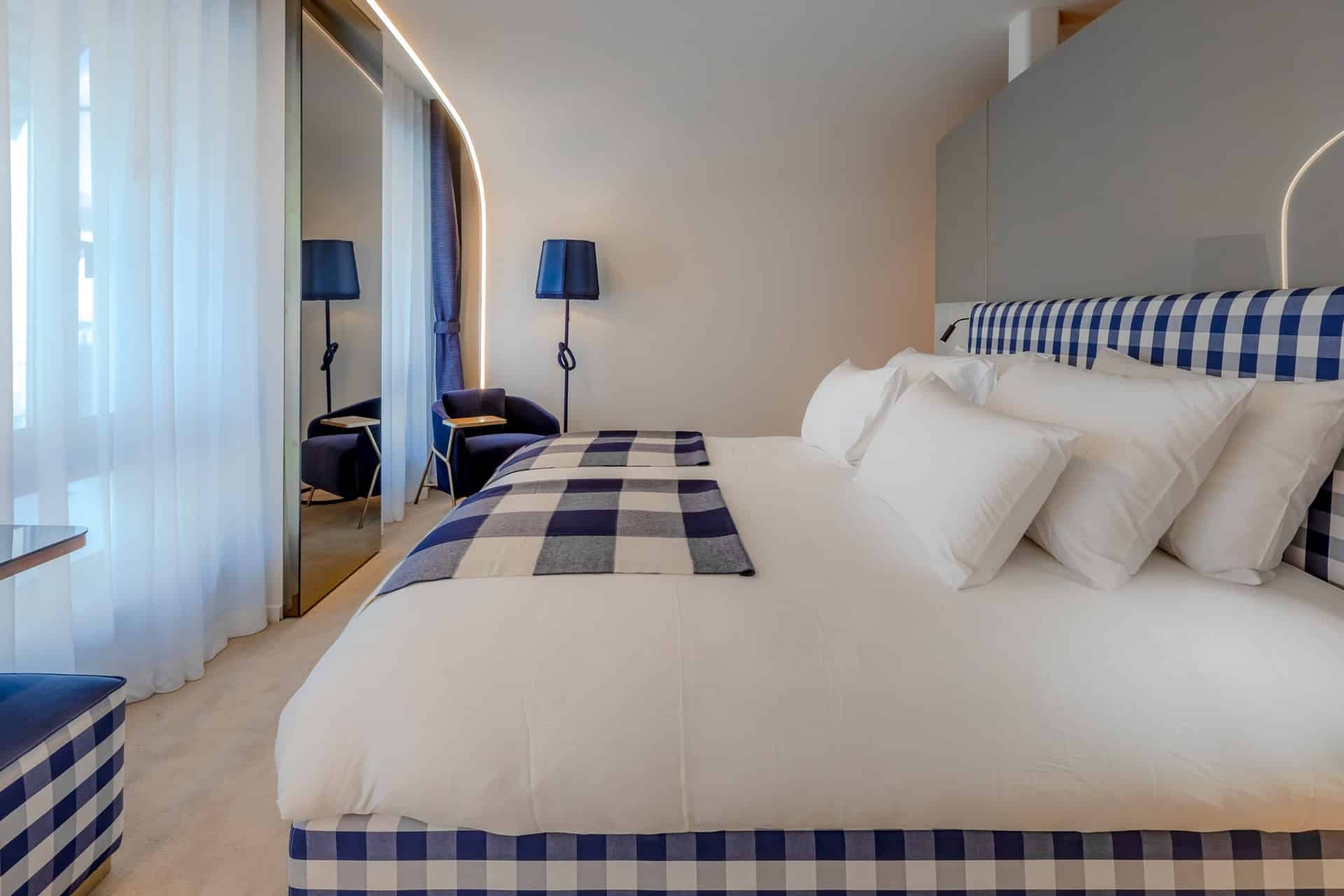 The tranquil symphony of waves crashing against the shore sets the backdrop for a beachfront hotel near Malaga, nestled in the breathtaking beauty of Andalusia. However, this idyllic retreat caters exclusively to those seeking a genuine lifestyle transformation.
The Marbella Club presents a sleep-enhancing program designed to revolutionize your sleeping habits permanently. By incorporating sleep-inducing rituals into your daily routine, such as essential oils and Tibetan singing bowls, the program aims to curate the ideal conditions for a restful night's sleep.
Complementing these efforts, the hotel provides a daily fitness program and ensures unlimited access to drinking water, essentially offering guests a comprehensive guide to living their healthiest life.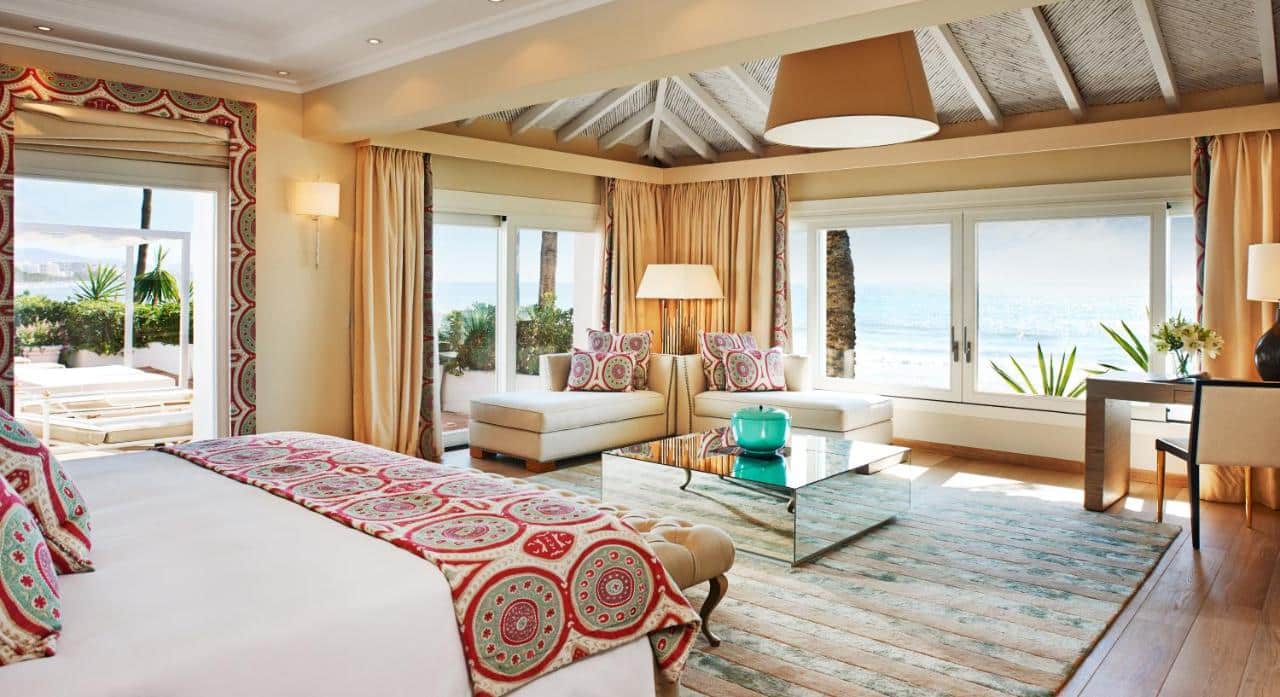 Nestled just steps away from the serene Lake Geneva, the Mandarin Oriental offers guests the unique opportunity to entrust their sleep to seasoned professionals. In collaboration with CENAS, Switzerland's premier private medical sleeping clinic, the hotel presents a comprehensive three-day program.
This specialized program involves an in-depth analysis of your sleeping patterns by CENAS experts, aiding in the identification of potential sleeping disorders and the enhancement of your overall resting habits. As part of the package, guests undergo an overnight polysomnographic test, the results of which are meticulously analyzed by the clinic's specialists.
Beyond the clinical aspect, the breathtaking Swiss landscape itself works its magic on psychological well-being, contributing to an enriching experience even if the quest for the perfect night's sleep continues.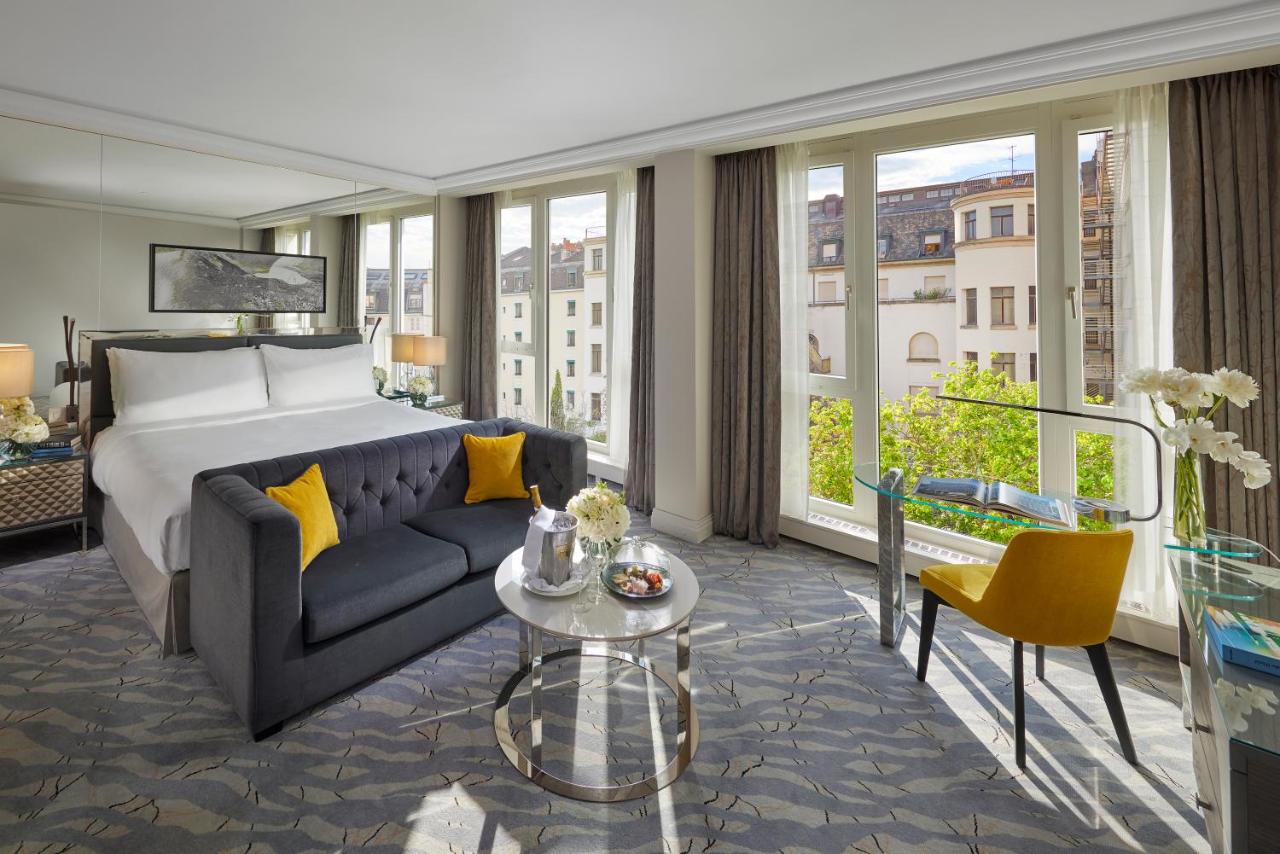 The Benjamin Hotel
At The Benjamin, personalized sleep experiences reach a new level with the collaboration of Dr. Rebecca Robbins, a distinguished sleep researcher at NYU's Center for Healthful Behavior Change. Meticulously designed elements cater to every aspect of a rejuvenating night's sleep.
The hotel's commitment to superior sleep includes features such as blackout curtains, adept at blocking out intrusive street lights, and triple-paned windows designed to create a serene haven by minimizing external noise. Recognizing the importance of individual preferences, guests can choose from a diverse pillow menu offering ten different options tailored to various sleeping positions—whether on the back, side, or stomach.
For those seeking a power nap, The Benjamin offers a specialized "Power Nap Kit," featuring an eye mask, earplugs, and a tip sheet, accompanied by soothing aromatherapy oils. If restlessness persists, a meditation cushion can be promptly delivered to the room, along with guided meditation broadcast through the phone's speakers. For a seamless transition into bedtime, guests can also indulge in decaffeinated tea or select a delightful treat from the curated Bedtime Bites menu, expertly crafted by Chef Geoffrey Zakarian's culinary team at the National.