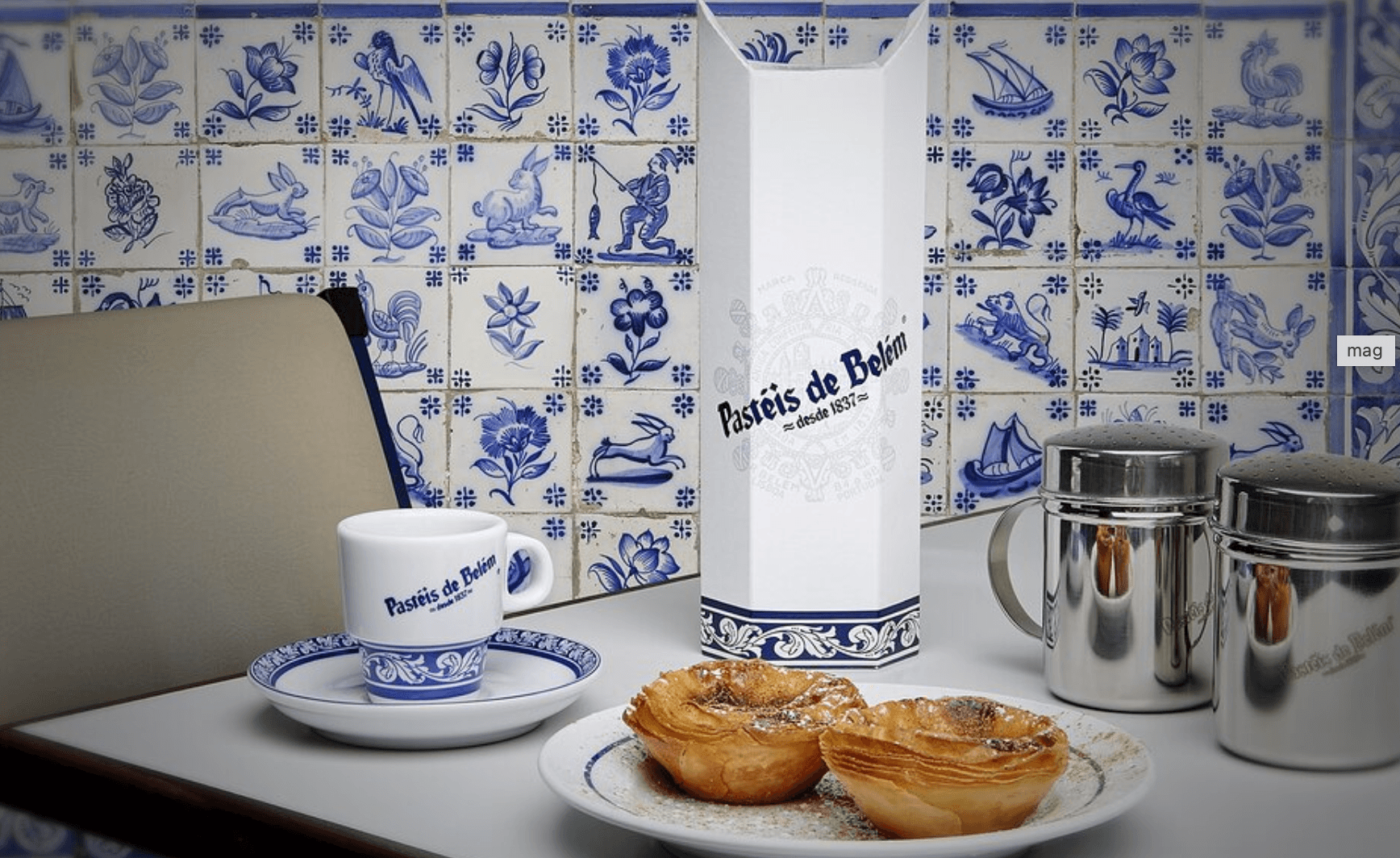 In a recent ranking by Taste Atlas, a renowned culinary publication, the world's top 50 confectionery cafes have been unveiled, with 8 establishments hailing from the United States, 5 from Italy, 4 from Portugal and France, and another 4 from India. Austria, Spain, and Turkey each earned three spots on the prestigious list. Notably, cafe confectioneries from England, Germany, Brazil, Mexico, Greece, Hungary, and Argentina also received recognition.
Portuguese Café Pasteis de Belém Takes the Crown, While Vienna's Café Central Holds a Historic Third Place
Topping the list of confectionery brands according to Taste Atlas is the Portuguese gem, Pasteis de Belém, located in Lisbon. This cafe is famous for its traditional pastry, pastel de Belém, which has been prepared since 1837 using a closely guarded secret recipe. The delicacy features a creamy custard filling enveloped in flaky pastry and is often served warm, dusted with sugar and cinnamon. It remains a beloved symbol of Portuguese cuisine.
In the second spot is Hafiz Mustafa 1864 in Istanbul, and occupying third place is Vienna's renowned Cafe Central, famed for its apple strudel. Historically, this Viennese confectionery has hosted illustrious visitors, including Sigmund Freud, Leon Trotsky, and even Adolf Hitler.
Mexico's Pastelería Ideal secured the fourth position, while the American favorite, Café Du Monde, claimed the fifth spot. Rapanui, an Argentine brand, clinched the seventh position, followed by Brazil's Confeitaria Colombo in eighth place. Argentina's iconic Café Tortoni ranked ninth, and Spain's Chocolateria San Ginés rounded off the top ten.
Top 150 confectionery cafes in the world: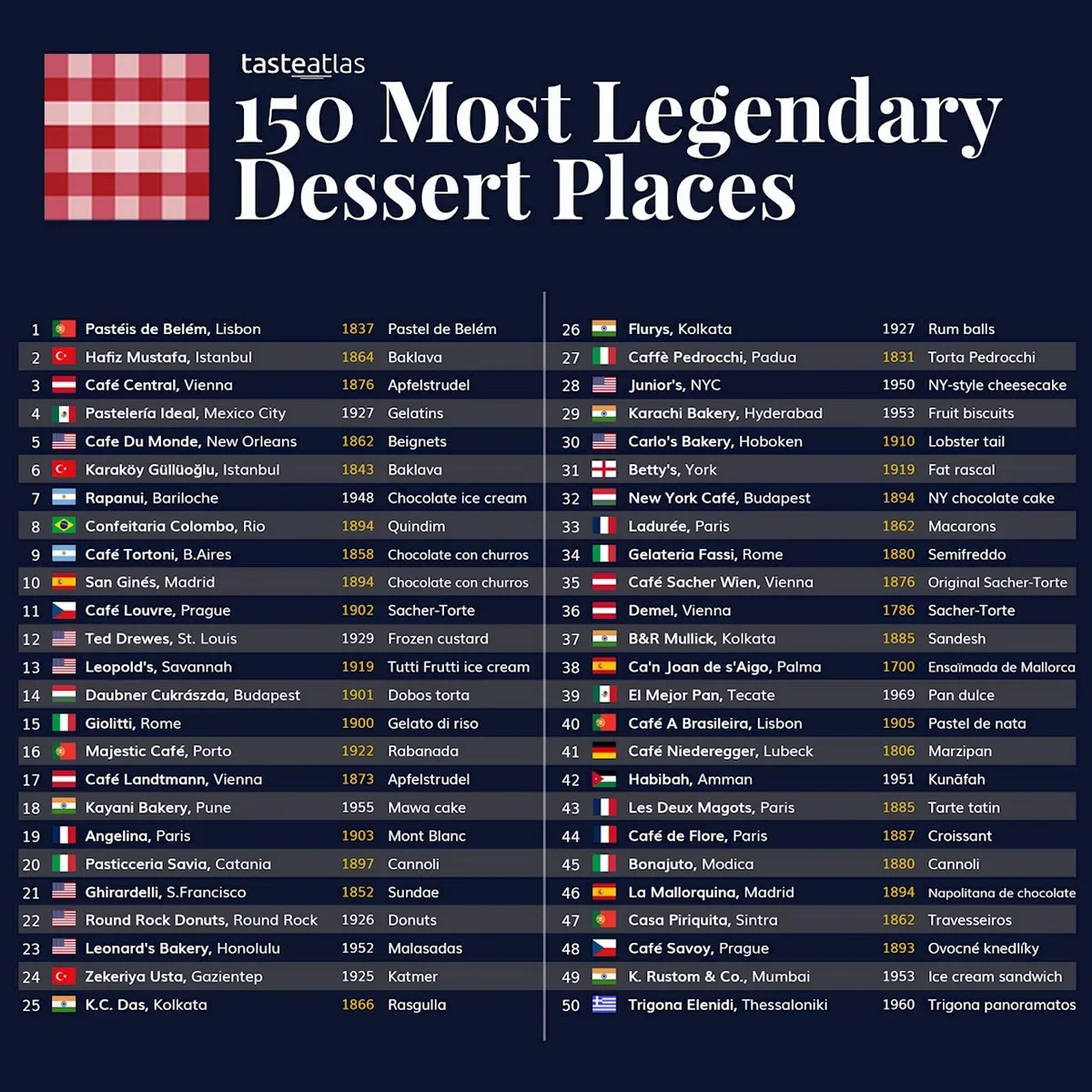 These confectionery cafes represent a diverse array of flavors and traditions, offering delightful desserts to satisfy the sweetest cravings of global dessert enthusiasts. Taste Atlas' list is a testament to the rich heritage of confectionery worldwide and an invitation for sweet connoisseurs to embark on a delectable journey across different cultures and flavors.