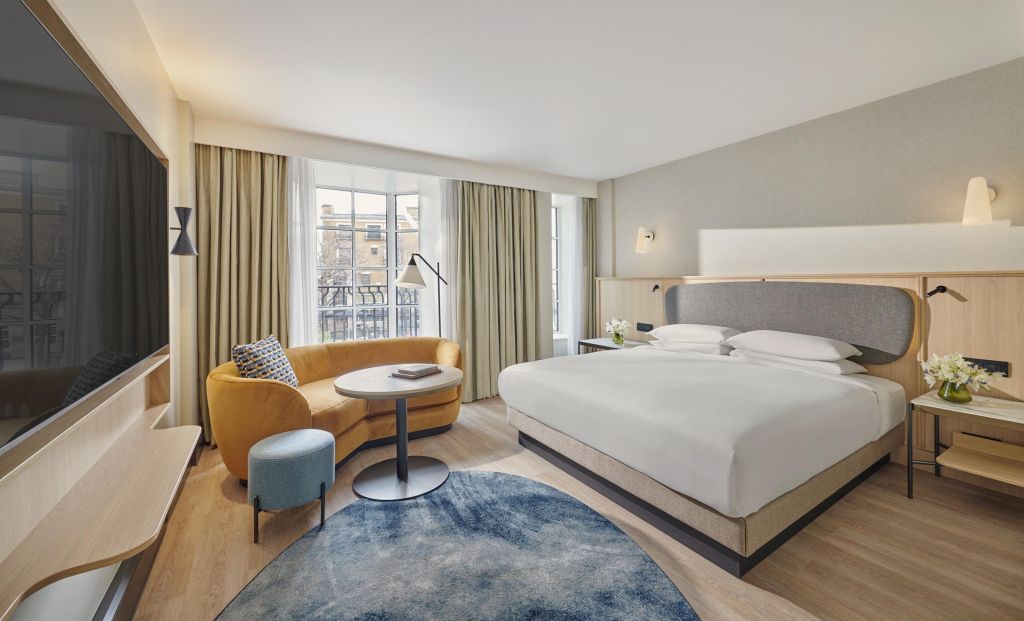 Hyatt Hotels Corporation, in partnership with Hotel Properties of Panama Inc., has revealed plans to expand its presence in the Latin America & Caribbean region with the introduction of Hyatt Regency Panama City. Set to open in the summer of 2024, this new addition marks the first Hyatt Regency hotel in Panama City and the third Hyatt establishment in Panama.
Ideally positioned to cater to both business and leisure travelers, Hyatt Regency Panama City will be located in the heart of Panama City's bustling business district. It will be situated within 10 miles of Tocumen International Airport, close to the Multiplaza shopping mall, and adjacent to the new Amador Convention Center.
Hotel Indigo Panama City Marina, a new addition to IHG Hotels & Resorts' luxury and lifestyle portfolio, is now open in Panama City's historic waterfront district.
The hotel will boast 382 well-appointed guestrooms and suites spread across two towers. Guests can look forward to enjoying amenities such as a pool, a state-of-the-art fitness center, a variety of dining options including a wine bar and coffee shop, and 20,000 square feet of meeting and event space, including two ballrooms, an outdoor terrace for events, and a Hyatt Regency Broadcast Lounge, allowing attendees the flexibility to participate in live conferences both in person and virtually.
Hyatt Regency Panama City's strategic location in the Panamanian capital will offer easy access to public transportation and numerous attractions, including cinemas, restaurants, retailers, and recreational activities. Furthermore, it will be a short drive away from downtown Panama City, providing convenient access to both the Pacific and Caribbean coasts, as well as local points of interest like the Panama Canal, the Casco Viejo neighborhood, and the new Fuerte Amador cruise terminal.
Anticipated to open just in time for the 2024 summer season, following an extensive renovation, Hyatt Regency Panama City represents another significant step in Hyatt's ongoing expansion strategy in the Latin America and Caribbean region.
Camilo Bolanos, Senior Vice President Development, Latin America & the Caribbean, stated, "We've seen strong demand in travel to Central America, especially as guests, World of Hyatt members, and customers seek both relaxing leisure vacations and exciting new options for meetings, events, and corporate travel. The Hyatt Regency brand was built with guests' needs in mind, considering every detail and design element, and Hyatt Regency Panama City will give travelers the opportunity to explore an urban destination with deep historic roots while providing them with the resources and exceptional service needed for a seamless, intuitive stay experience."
Simon Hafeitz, President and Director of Hotel Properties of Panama Inc., added, "We are thrilled to collaborate with Hyatt to debut the Hyatt Regency brand in the heart of Panama City. Following a multi-million-dollar renovation, Hyatt Regency Panama City will deliver an unrivaled experience tailored to the needs of both business and leisure travelers with multifunctional rooms, notable food and beverage experiences, thoughtful amenities, and a sophisticated design."
Upon its anticipated opening in the summer of 2024, members of the World of Hyatt loyalty program will have the opportunity to explore Panama City's rich history while earning points on stays that can be redeemed for free nights, dining, wellbeing experiences, and more.