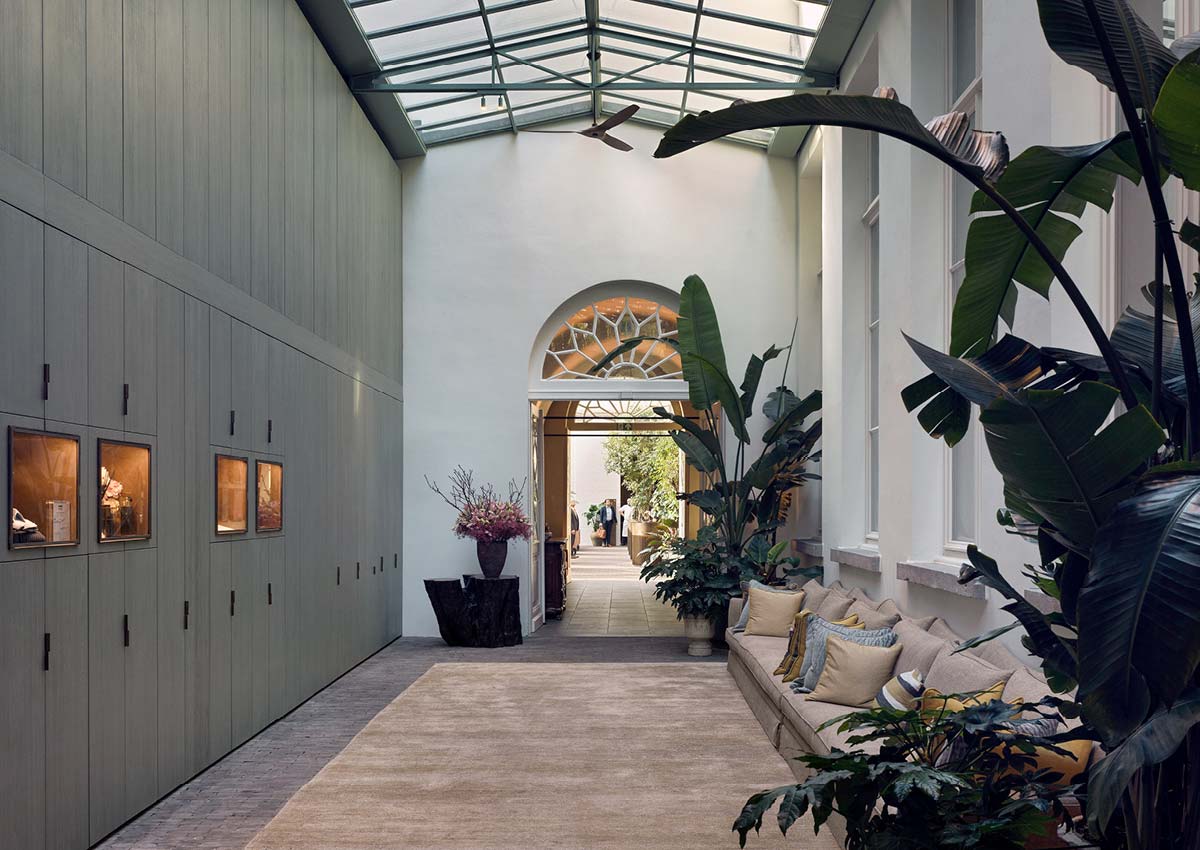 It's quite surprising that in Antwerp, a city renowned for its design and fashion, a truly high-end hotel was missing from its vibrant landscape until last year. This gap was beautifully filled with the opening of the new luxury hotel in Antwerp – the Botanic Sanctuary Antwerp (The Leading Hotels of the World), located within the confines of a historic monastery and apothecary garden with roots dating back to 1238. This exceptional hotel complex comprises five historic buildings nestled in the heart of the city.
After five years of meticulous restoration and innovation, the result is nothing short of extraordinary: 108 individually designed rooms that seamlessly blend historical charm with contemporary comfort, all in the finest Belgian traditions.
What truly sets this sanctuary apart is its diverse array of offerings:
Concert Hall in a Church: The hotel features a concert hall set within a church, providing an unparalleled setting for cultural experiences.
Botanical Apothecary and Garden: A genuine botanical apothecary with an accompanying garden invites guests to immerse themselves in the world of medicinal plants and herbs, offering a unique sensory experience.
Botanical Spa: The hotel boasts a botanical-themed spa, where guests can unwind and rejuvenate amidst lush greenery, making for a serene and refreshing escape.
Culinary Delights: Dining options at the Botanic Sanctuary Antwerp are nothing short of exquisite. It is home to five restaurants, three of which have earned Michelin stars:

Hertog Jan: A two-star Michelin restaurant.
Fine Fleur: A one-star Michelin restaurant.
Het Gebaar: Another one-star Michelin restaurant.

These gastronomic establishments offer a journey through Belgium's culinary treasures, making it a paradise for food enthusiasts.
The Botanic Sanctuary Antwerp is a rare gem in the world of luxury hotels, boasting a level of ambition and dedication that is truly exceptional. Its seamless fusion of history and modernity, combined with a commitment to offering diverse and immersive experiences, makes it an enticing reason to visit Antwerp. Whether you're drawn to its rich history, exquisite dining, cultural offerings, or simply seeking a luxurious retreat, this hotel has something extraordinary to offer every traveler.