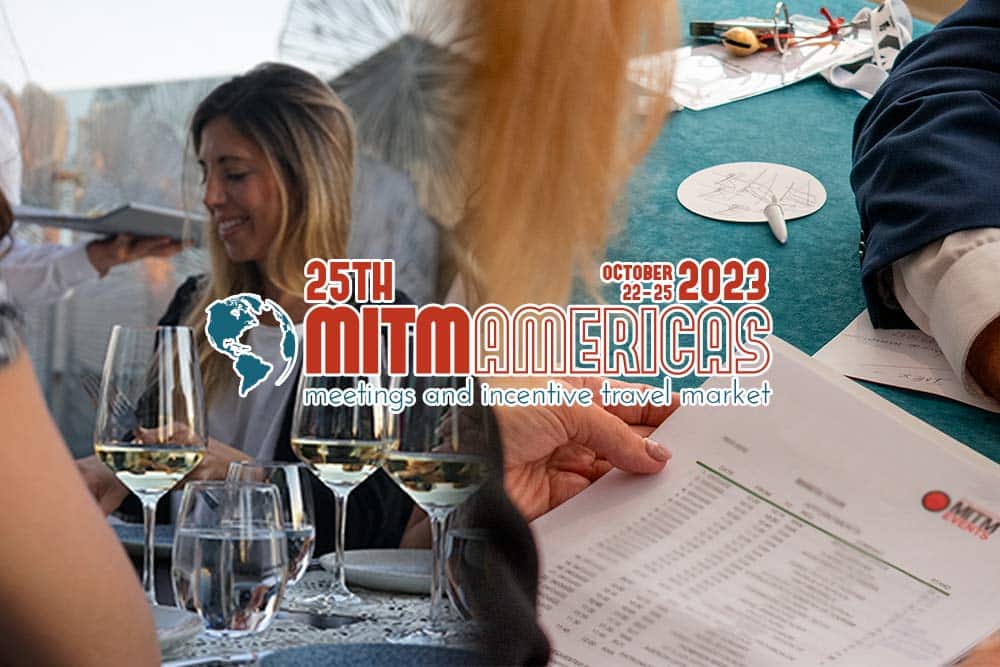 The 25th edition of MITM Americas – Meetings & Incentive Travel Market – is set to be a landmark event, with preparations well underway for this prestigious MICE B2B tradeshow. Scheduled to take place from October 22nd to 25th, 2023, MITM Americas promises to be an exceptional gathering of industry leaders and professionals.
A Rich History
The event holds the distinction of being the oldest international MICE B2B tradeshow in the Americas and the Caribbean. Over the years, it has been hosted in sixteen cities across nine countries, showcasing the evolving landscape of meetings, incentives, conferences, and events. The previous edition, held in Panama City, garnered resounding success, leaving participants eagerly awaiting the upcoming event.
Support and Host Destination
The event has received robust support from the Secretary of Tourism of the State of Querétaro, the host destination for this edition. Querétaro, renowned for its cultural heritage and vibrant offerings, is set to provide an enchanting backdrop for MITM Americas. QCC, serving as the official venue, adds to the event's appeal.
Global Interest and Participation
The promotion efforts for this edition have captured the attention of industry professionals worldwide. With over 300 buyer registrations from 35 countries, the event promises a diverse and international attendee base. Additionally, exhibitors have seized the opportunity, with 95% of the available exhibition space already booked. The event is expected to host up to 2,000 business appointments, with an estimated economic impact of over 200 million euros in the medium and long term.
Immersive Networking and Experiences
Participants at MITM Americas will not only engage in fruitful business discussions but also explore the wealth of opportunities that Querétaro offers for hosting events. The exclusive networking program encompasses a warm welcome reception at the Museo de Arte de Querétaro and a memorable closing dinner at the Templo de Santa Rosa de Viterbo.
Structured Agenda
The event's agenda includes up to 30 pre-established appointments with carefully selected buyers. These structured workdays are complemented by a high-impact networking program designed to facilitate connections and foster lasting business relationships, ensuring a valuable return on investment for attendees.
Organizing Excellence
GSAR Marketing, the organizing company behind MITM Americas, is a global tourism marketing firm affiliated with the Convenco Group. The Convenco Group, founded 50 years ago in Spain, holds the distinction of being the first "Incentive House" in the country. Since 1997, GSAR Marketing has successfully produced its own international trade shows, specializing in Cultural Tourism and the MICE sector. Their pioneering interactive B2B tradeshows have spanned Europe, the Americas, and the Caribbean, with 58 successful editions held in 38 cities across 18 countries.