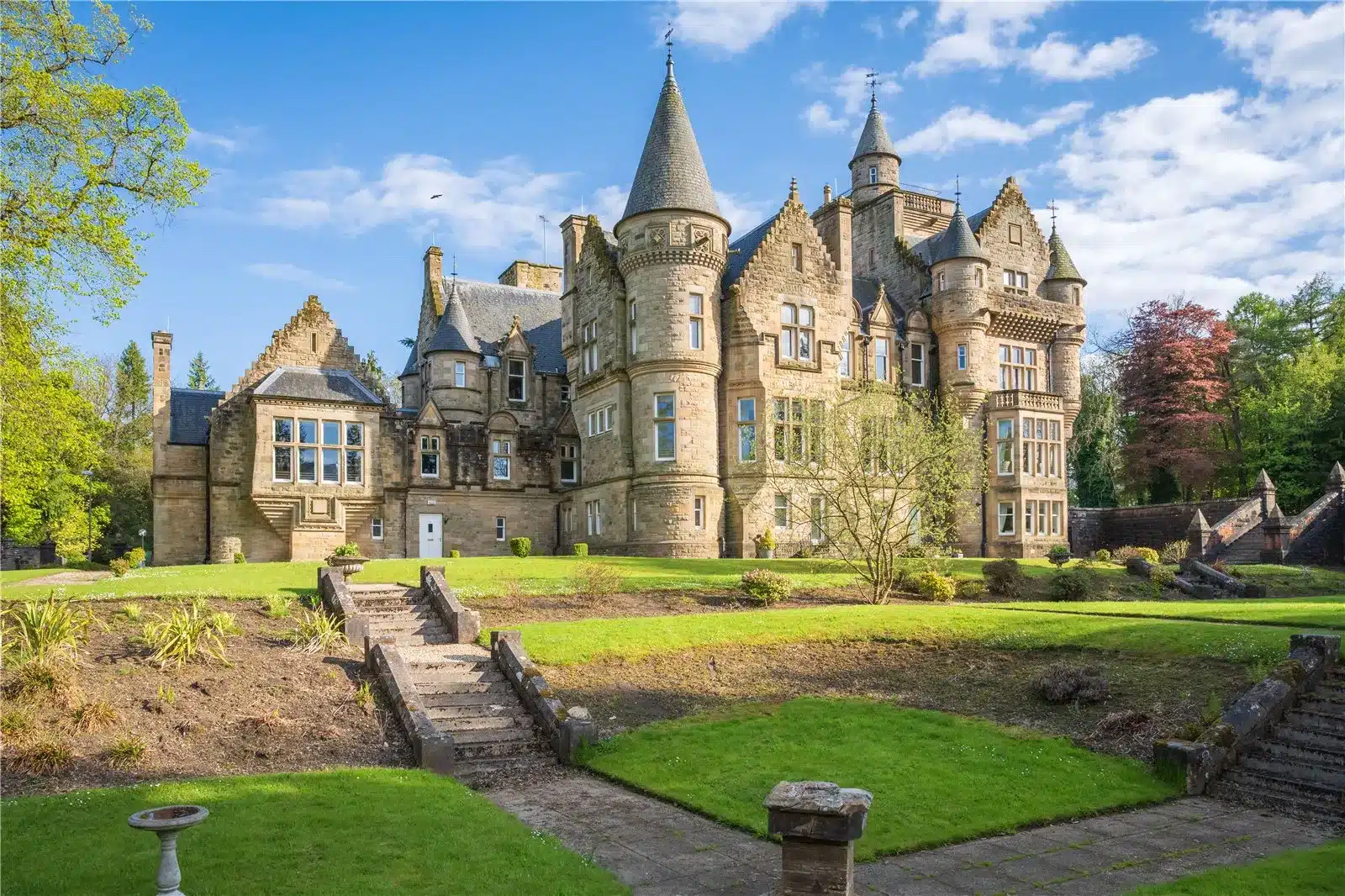 In July 2022, Airbnb unveiled its Historical Homes category, marking its commitment to heritage travel and offering travelers an opportunity to delve into Europe's cultural legacy. A recent analysis of the category's impact reveals its potential to alleviate the pressure on overcrowded tourist destinations in Europe during peak travel seasons, allowing guests to explore less-frequented areas.
This category has been introduced in various European countries, including France, the UK, Italy, Spain, Germany, Ireland, Greece, Portugal, Belgium, the Netherlands, Czechia, and Denmark. In just over a year, it has witnessed over 2.5 million nights booked, highlighting its popularity among travelers.
Heritage Homes Find Sanctuary in Rural Areas
Recent data indicates that a mere 3% of Historical Homes in the EMEA region are situated in densely populated urban areas. The majority of these homes are located in rural or low-density urban regions. Specifically, 67% of Historical Homes on Airbnb are in rural areas, 30% in low-density urban areas, and only 3% in high-density urban zones.
Most-Wished-For Heritage Homes
Several heritage homes have captured the imaginations of travelers and are frequently added to wishlists. These homes often reside in off-the-beaten-path destinations, inspiring wanderlust among guests. Some of the most sought-after heritage homes include Villa Torno in Lake Como, Italy; La Grotte du Moulin in France; a 10th Century Medieval Castle in Spain; Highland Castle and Dollarbeg Castle in Scotland; and a studio with a pool at Chateau Rauly in France.
Top Trending Heritage Destinations
The Historical Homes category invites guests to create their own historical narratives in destinations that showcase rugged coastlines and rustic retreats. Some of the top trending heritage destinations in Europe include Coux et Bigaroque-Mouzens in Dordogne, France; Erligheim in Baden-Württemberg, Germany; Marburg in Hessen, Germany; Ciutadella de Menorca in Menorca, Spain; Llanes in Asturias, Spain; East Mani in Laconia, Greece; Castellana Grotte in Apulia, Italy; Racale in Apulia, Italy; and Solihull in West Midlands, UK.
Heritage Earnings: Supporting Restoration Efforts
Heritage travel not only disperses tourism away from city centers but also aids in the preservation and restoration of historic properties. Airbnb hosts in Europe now offer over 52,000 heritage stays, collectively earning more than 320 million euros since the category's launch. The average Historical Home Host in EMEA has earned nearly 5,700 euros since the category's inception. These earnings often contribute to necessary maintenance and repairs, ensuring these properties remain connected to the world.
Countries with the Highest Supply
France, Italy, and the UK boast the most extensive offerings of Historical Homes in the EMEA region. In terms of sheer quantity, the countries with the highest number of Historical Homes are as follows:
France: 20,000
Italy: 12,000
The UK: 11,000
Spain: 3,800
Germany: 1,800
Airbnb's Commitment to Heritage
Airbnb's dedication to heritage travel in Europe includes various initiatives and partnerships. These efforts range from supporting the restoration of iconic cultural monuments and historic homes to promoting sustainable tourism in lesser-known destinations. Some notable initiatives include Airbnb's contribution to the restoration of the Palais Garnier in Paris, support for the restoration of regionally and nationally significant cultural monuments in Germany, and partnerships with organizations in Denmark and Portugal to promote heritage tourism.
Through its Historical Homes category and various heritage initiatives, Airbnb continues to champion the exploration of Europe's rich heritage while contributing to the preservation of its historical treasures.