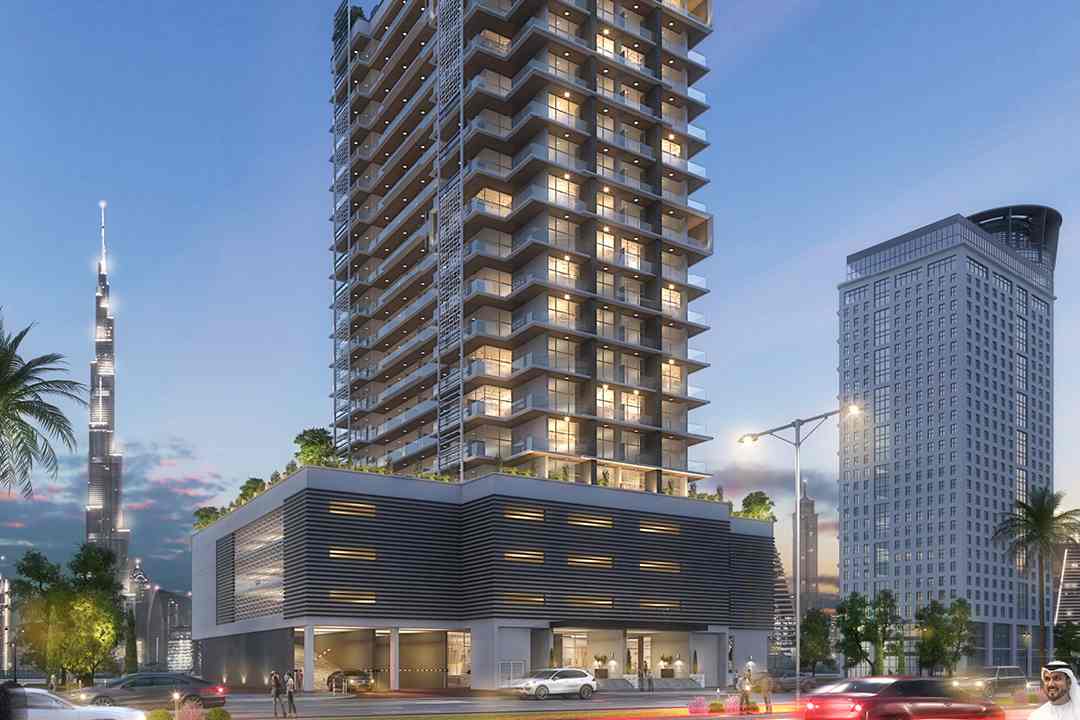 Dubai, known for its relentless pursuit of architectural marvels and unparalleled luxury, is set to welcome a new gem to its waterfront scene. The First Group, a prominent player in the hospitality industry, has proudly announced the completion of its latest project, The First Collection Waterfront, slated to open its doors in the fourth quarter of 2023. Situated along the picturesque Canal Boardwalk in the heart of Business Bay, this development promises to redefine urban resort living in Dubai.
This impressive property marks the third venture for The First Group in the city, following the successful establishments in Business Bay and Jumeirah Village Circle. Together, these properties cater to an impressive annual guest count of over 850,000, a testament to the brand's commitment to delivering exceptional hospitality experiences.
The First Collection Waterfront is poised to be a game-changer, boasting 327 rooms and suites designed to cater to the most discerning travelers. Whether you're visiting Dubai for business or leisure, this new waterfront property aims to offer an unforgettable stay.
One of the standout features of The First Collection Waterfront is its rooftop pool, providing guests with a breathtaking view of the Dubai skyline as they take a dip or unwind by the poolside. For those seeking relaxation and rejuvenation, the property also boasts a state-of-the-art spa where you can indulge in a range of treatments designed to soothe the body and mind.
Fitness enthusiasts need not worry, as a modern and fully equipped gym awaits, allowing guests to maintain their fitness regimes while away from home.
Food lovers will be delighted by the culinary experiences and dining establishments on offer at The First Collection Waterfront. The hotel is set to become a gastronomic haven, offering a diverse range of cuisines to satisfy every palate. From international flavors to local delicacies, the dining options are designed to tantalize taste buds and create memorable dining experiences.
Guests at The First Collection Waterfront will enjoy exclusive perks, including complimentary transfers to two of Dubai's most iconic shopping destinations, Dubai Mall and Mall of the Emirates. Additionally, they will have privileged access to the Soluna Beach Club, where they can unwind on the shores of the Arabian Gulf in style.
Rob Burns, CEO of The First Group, expressed his excitement about the project, stating, "We are thrilled to introduce The First Collection Waterfront, a remarkable addition to our portfolio. This milestone not only signifies our unwavering dedication in providing unparalleled hospitality experiences but also mirrors our determination to elevate the reach of our brand."
He went on to emphasize The First Group's commitment to adapt to changing market trends and create exceptional experiences for guests.
Karim Abdelhamid, Vice President of Hotel Operations for The First Group, believes that The First Collection Waterfront will become a sought-after destination for both business and leisure travelers. He highlighted how the property captures the spirit of urban resort living while offering convenience and authentic local experiences.
As the grand opening of The First Collection Waterfront draws closer, Dubai's hospitality landscape is set to evolve yet again, offering travelers an enticing blend of luxury, comfort, and convenience on the shores of the Canal Boardwalk. The First Group's unwavering dedication to excellence in hospitality ensures that guests can anticipate an unforgettable stay in this urban oasis.Set featured image