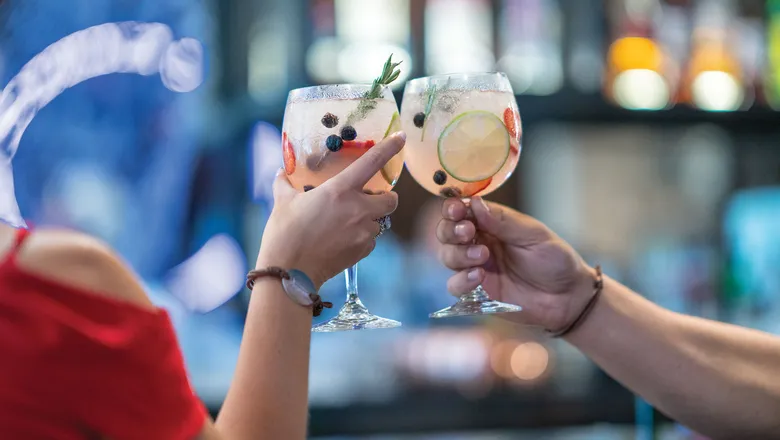 Resorts, amusement parks, water parks, and large spa centers worldwide have traditionally used wristbands to identify their guests and determine the services they are entitled to. However, many guests have been irked by the simplicity and aesthetics of these bands. Some high-end hotels have now found a sophisticated and high-tech solution to this problem.
Wristbands for Guest Identification
Many resorts use wristbands to ensure that their guests are using the facilities and dining within their premises. Wristbands may also indicate a guest's age (e.g., 18+ or child) or specify a special (privileged) service level.
In some Turkish hotels, wristbands play a crucial role in implementing "alcohol-free all-inclusive" packages. In certain hotels, guests are given different wristbands to distinguish whether they are part of the alcohol-inclusive or alcohol-free service.
The Aesthetic Challenge for Luxury Hotels
However, for high-end hotels, the "unattractive" paper wristbands have posed a real problem, as they are considered unappealing and may even discomfort tourists. In Turkey and other destinations, affluent travelers have shown disdain for wristbands.
Yet, Karisma Hotels & Resorts has managed to surprise even seasoned travelers by offering a stylish fabric bracelet with a small RFID tag designed to resemble wood as an alternative. These lightweight, adjustable, and completely waterproof wristbands serve multiple purposes.
These bracelets act as room keys and also function as a digital wallet within the hotel complex, allowing guests to charge additional services to it.
Frank Maduro, a representative of the hotel network's sales and marketing, stated, "We consistently receive positive feedback from guests about how durable, convenient, and comfortable these bracelets are. Tourists don't need to carry anything with them. They can enjoy the beach and the pool without worrying about losing or misplacing a key."
Hilton's High-Tech Bracelets as Souvenirs
Around the world, all-inclusive resorts are introducing increasingly high-quality wristbands.
Hilton, for instance, has gone a step further with its digital Easy Go bracelets, allowing hotel guests to make dinner reservations and view event calendars. According to Nicole Tilzer, Senior Director of Complex and Resort Strategy at Hilton, 92% of their guests are satisfied with the ease of using Easy Go bracelets.
Hilton has already introduced Easy Go bracelets at its all-inclusive resorts in Mexico, including Hilton Vallarta Riviera, Hilton Cancun, and Hilton Tulum, and plans to equip other Caribbean resorts with this technology.
Moreover, these new high-tech wristbands are popular due to their stylish appearance, and guests often want to keep wearing them after their stay. Hilton sees this as an additional marketing opportunity.
It's worth noting that the most exclusive hotels still prefer to do away with any kind of wristbands, as VIP guests may not find any form of "markings" on their wrists acceptable. However, innovative form factors might change this trend in the future.