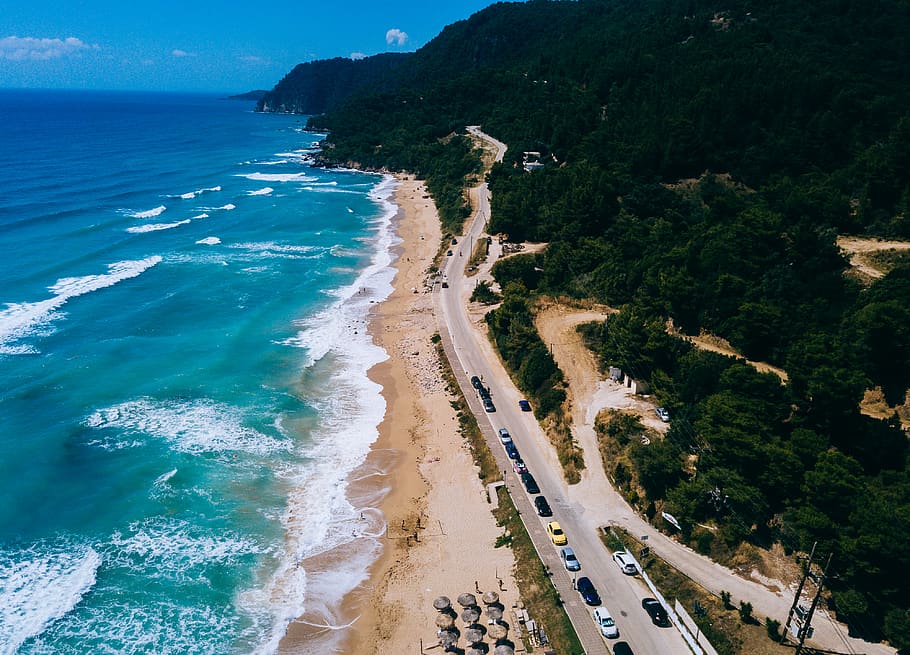 Greek beaches have become the battleground between local residents and coastal establishments, which have set up expensive sun loungers, displacing townspeople from their customary relaxation spots.
As reported by The Independent, under a campaign titled "Towel Movement," people have begun organizing marches along Greek beaches in protest against paid sun loungers occupying prime spots on sandy shores. Some have even initiated sit-in strikes on the beaches.
The movement began on Paros and has now spread to Naxos, with over 5,000 individuals joining the Facebook group "Save Naxos Beaches Now!" In Greece, beaches are public spaces, but businesses such as restaurants, hotels, and bars can lease areas for their clients. Some local residents claim that these businesses not only encroach beyond their allowed boundaries but also charge exorbitant prices. For instance, on one of Paros' beaches, renting a parasol and two sun loungers can cost 60 euros per day, while sunbathing in the "VIP zone" will set you back 120 euros a day.
"We assert our right to public space, our right to use our beaches that greedy, socially irresponsible businessmen are eyeing, who completely occupy the beaches or exceed their boundaries by 100 times more than the area they legally rent," stated the Save Paros Beaches group to Metro.
Greece is not the only place in Europe where local residents are unhappy with the influx of tourists and the commercialization of beaches. In the Italian region of Apulia, a wave of public anger erupted after some private beaches began prohibiting people from bringing their own food. This move is an attempt to encourage beachgoers to spend money at the private beach bars.
Meanwhile, on the popular beaches of Cala Morlanda and Cala Bota in Majorca, Spain, fake signs in English warning of non-existent dangers have started to appear, in a bid to deter foreign tourists.
The tension between preserving the natural beauty of these beaches and accommodating the needs of the tourism industry is a challenge many popular destinations around the world face. Balancing the interests of local communities and tourists while maintaining the charm and accessibility of these coastal paradises remains a complex and ongoing issue. The "Towel Movement" and similar initiatives reflect the growing concerns of local residents who are determined to protect their beaches from overcommercialization and maintain the spirit of these beautiful natural spaces.