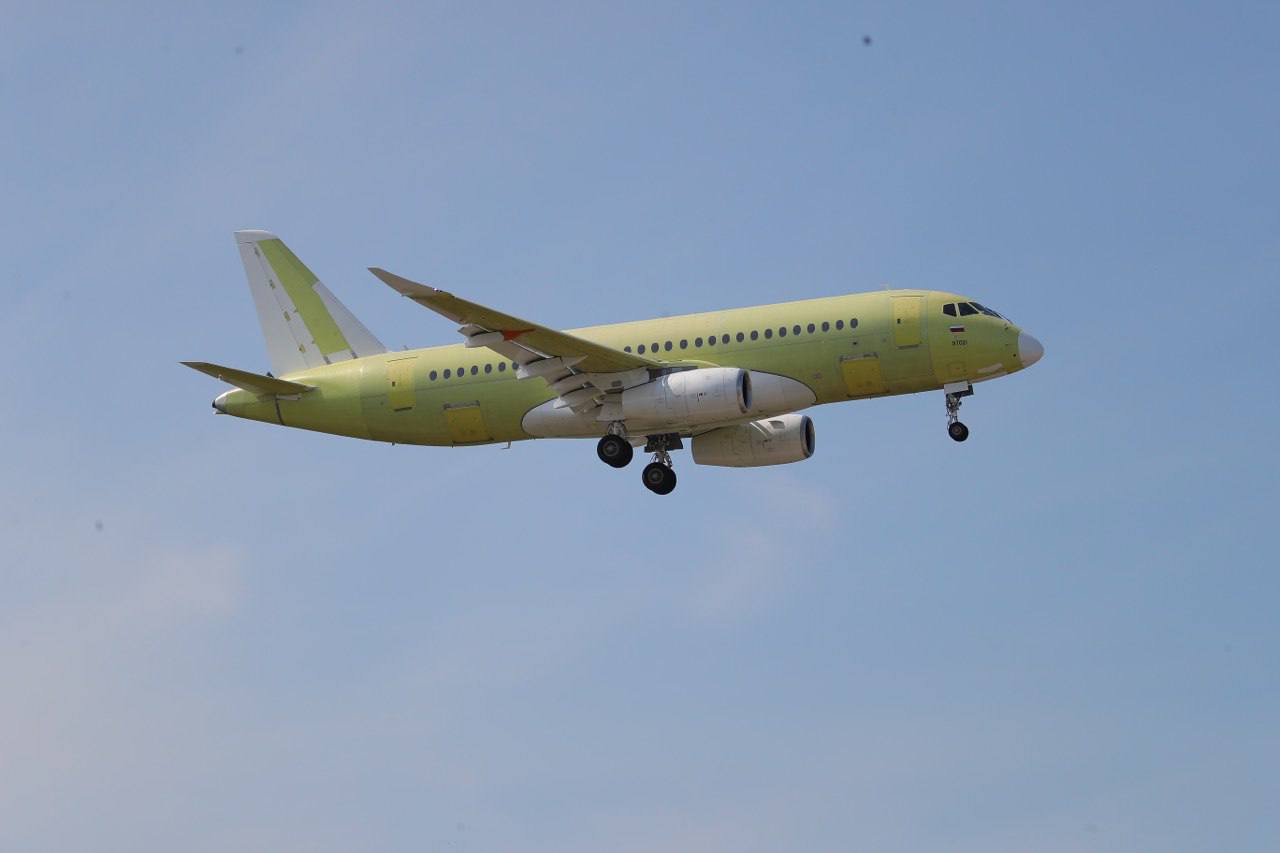 Russia recently celebrated a significant achievement with the successful maiden flight of the experimental model of its domestically produced SJ-100 aircraft, marking a major step forward in import substitution efforts. The breakthrough flight took place powered by Franco-Russian SaM-146 engines, a deviation from the original plan, attributed to the acceleration of the import substitution program. Russian officials had previously indicated that the second experimental model would initiate flight tests with domestic PD-8 engines, with the Russian engine yet to accumulate the required flight hours on the flying laboratory.
During its inaugural flight, the SJ-100 reached altitudes of up to 3,000 meters and speeds of up to 343 km/h, spending a total of 54 minutes in the skies. The flight's objectives included assessing the aircraft's stability and controllability characteristics, evaluating the cabin pressure automatic regulation system, and executing a "touching the clouds" maneuver, along with a go-around approach.
The SJ-100 represents an import-substituted version of the Russian regional jet SSJ-100, featuring domestically produced engines, control systems, avionics, landing gear, hydraulic systems, air conditioning, and more.