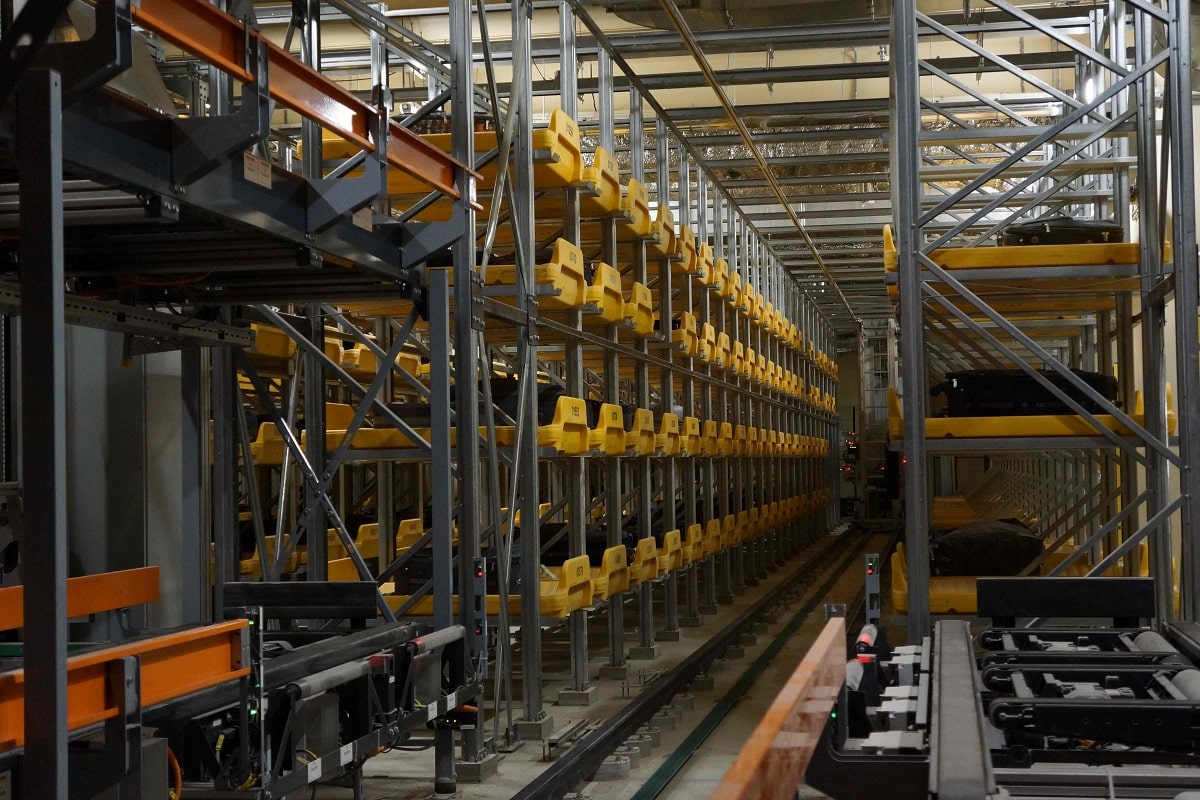 Moscow Domodedovo Airport in the new segment of the terminal — T2 — has installed a unique automatic baggage sorting system, which includes 88 check-in counters, an extensive baggage transportation network, a 5-level baggage inspection system, security and customs inspection systems and a multi-level baggage storage system.
A special feature of the automatic baggage sorting system is the high speed of baggage transportation by the system — 1.5 m/sec., as well as a new robotic temporary baggage storage warehouse, which has no analogues in other Russian airports. Now bags and suitcases of travelers who hand over their belongings in advance get to the temporary luggage storage warehouse. The complex consists of 12 three-meter racks, between which six mini-robots move along special rails, distributing luggage to the corresponding cells. The luggage storage subsystem is designed for 1,100 seats.
The automatic baggage sorting system is the only high-tech complex of a new type in Russia, built on the basis of the TUB TRAX smart technology, which provides additional safety and accuracy when sending passengers' luggage on a flight. Each piece of luggage is moved on separate pallets equipped with microchips, which virtually eliminates the risk of loss or damage to passengers' personal belongings.
"The unique system, launched in the new zone of international air lines, is fully customized to the requirements of Domodedovo Airport and takes into account all relevant Russian standards for sorting and baggage screening," said Konstantin Glushenkov, senior engineer of the main production of Domodedovo Airport.
Intelligent software in the new automatic baggage sorting system allows you to control all stages of transportation — from the moment of baggage delivery to its loading on the plane. The system of individual carriers allows you to deliver luggage to the destination of the flight three times faster than on a conveyor-type system. Thus, with a total processing volume of 5,400 pieces of luggage per hour, the time for processing one piece of luggage from the check-in desk to loading on board is 14 minutes.
Moscow Domodedovo Airport is the first air harbor in Russia to introduce an automatic baggage sorting system of this type. The automatic baggage sorting system performs a complex task of registration, sorting, inspection and delivery of baggage on board the aircraft, as well as baggage delivery to passengers upon arrival.