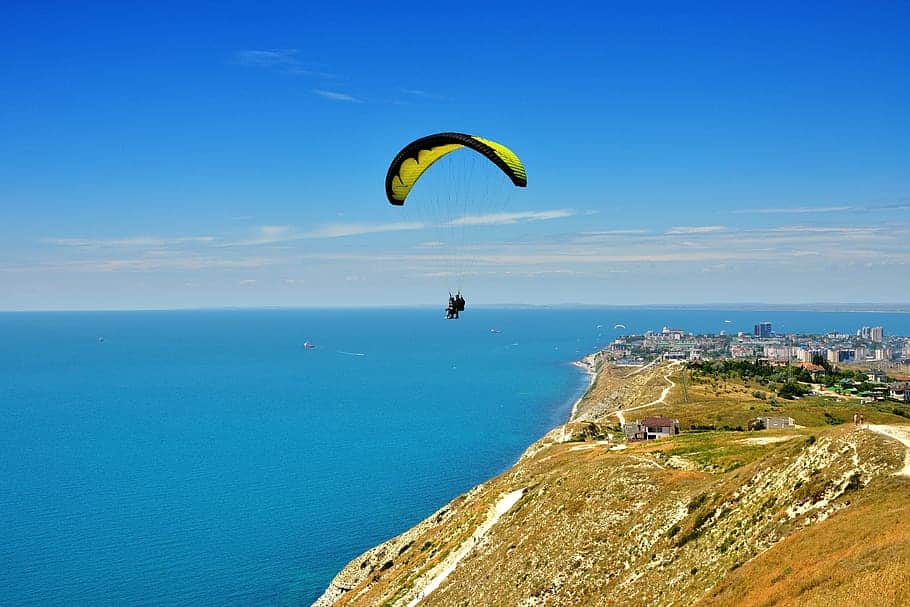 Anapa, a picturesque coastal city in the Krasnodar region of Russia, is set to welcome a luxurious addition to its hospitality offerings. The "Anapskoe Vzmorye" company, an investor in the construction of the family-oriented Miracleon resort in Anapa, has announced plans to inaugurate the upscale 5-star hotel complex "FЮNF" in 2024. This milestone development is poised to redefine the region's tourism landscape, promising opulent accommodation and a multitude of amenities.
The "FЮNF" hotel complex, boasting a staggering 600 rooms and a capacity of up to 1,700 guests, will seamlessly integrate into the existing Miracleon resort. With an investment of 2 billion rubles, this addition reinforces the commitment to providing world-class hospitality experiences to visitors of Anapa.
As per the company's statement, the project envisions not only the primary hotel building but also the construction of 10 villas, multiple pools, restaurants, and an indulgent spa complex. Operating on an "ultra all-inclusive" model, the "FЮNF" hotel complex is set to cater to the discerning tastes of modern travelers seeking both comfort and comprehensive services.
The Mayor of Anapa, Vasily Shvets, emphasized the significance of continuous development in the region's hospitality sector. He highlighted that the demand for resort accommodations transcends the summer season, as these hotels prove popular even during the off-peak months. The opening of new hotels not only contributes to the local economy and job creation but also elevates the competitiveness of Krasnodar Krai's resorts on the international stage.
The Krasnodar regional authorities underscored the relevance of 4 and 5-star hotels, stating that these higher-end accommodations are in high demand, often booked 2 to 3 months prior to the summer season. During the autumn and winter months, these hotels still maintain an impressive occupancy rate of 70-80%.
Miracleon, positioned as the first family-oriented resort in Anapa, is an expansive project spanning 45 hectares. Currently, the resort hosts two 5-star hotels and three 4-star establishments, collectively offering over 1,900 rooms. Notably, in May 2023, the "City of the World" hotel complex with an investment of 2 billion rubles was unveiled on its premises.
Valeriy Dimoyev, the investor behind the Miracleon resort, indicated that the future holds even greater prospects. Plans are in place for three additional 5-star hotels to grace Anapa, slated for opening between 2025 and 2027.
"Anapskoe Vzmorye" LLC, registered in Krasnodar in 2010, reported a 1.5-fold increase in revenue to 2.14 billion rubles in 2022. The sole owner of the company, Valeriy Dimoyev, also leads the construction of a wine-making complex worth 1 billion rubles within Anapa.
The forthcoming "FЮNF" hotel complex not only signifies a significant investment in Anapa's tourism infrastructure but also embodies the region's determination to cater to the evolving needs of modern travelers seeking elevated experiences.