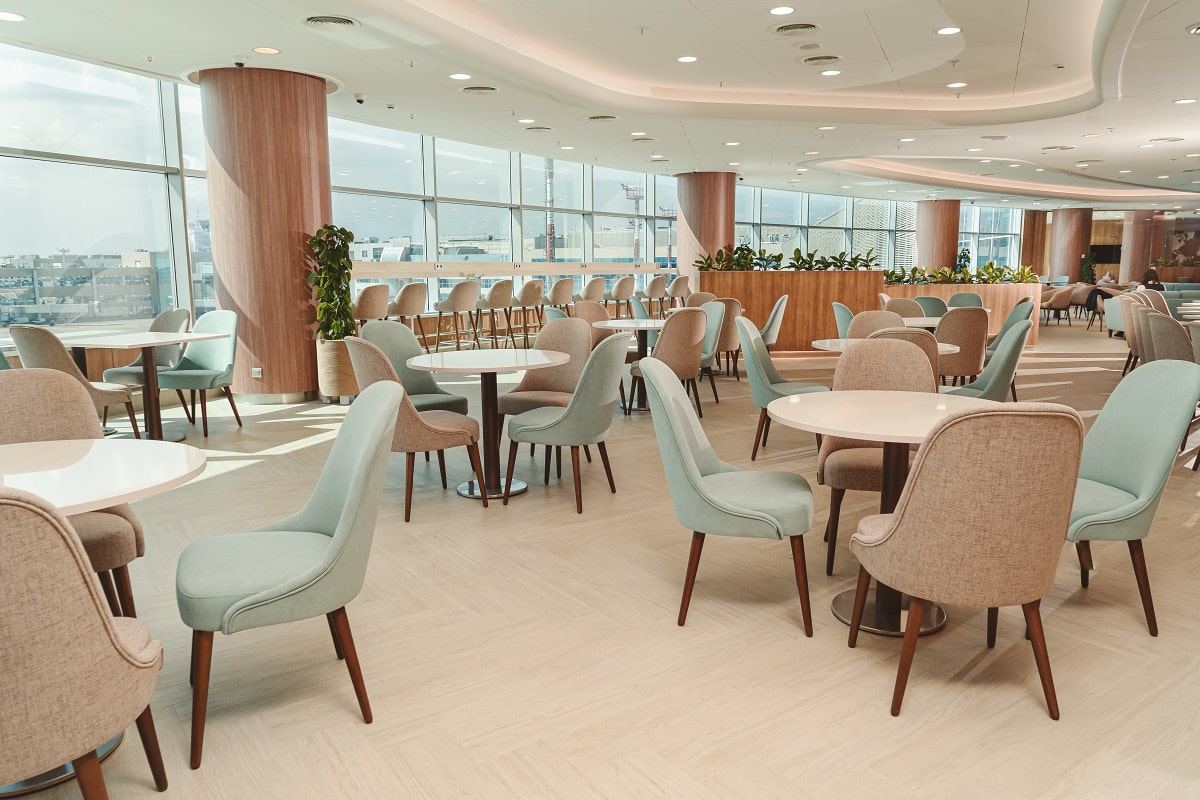 In the new segment of the terminal complex — T2 — the Horizon business lounge in Domodedovo Airport has opened, the services of which have already been used by almost 11 thousand passengers of international flights in less than a month.
Horizon is a spacious and cozy priority service area with an area of 668 m2 and a capacity of 200 people, combining a sophisticated modern interior, impeccable service, a separate space for comfortable waiting, as well as a children's and lounge area with a fascinating panoramic view of the platform. The design of the new business hall is made in an urban style, the principles of which are based on fashion trends in decor and technology.
The name of the business hall – "Horizon" — is part of the concept, within which the priority service halls were given names in accordance with the concepts introduced into the Russian language by the great scientist M.V. Lomonosov. The name of Mikhail Lomonosov was assigned to Domodedovo Airport according to the results of the national vote "Great Names of Russia" in 2018.
At Moscow Domodedovo Airport, seven business lounges are open around the clock in the departure zones of domestic and international airlines, which are equipped with everything necessary for a comfortable stay while waiting for a flight. All passengers can use their services, regardless of the class of service chosen when buying a ticket. To date, such Russian programs as On Pass (Millionair) operate in the priority service halls of the air harbor, Persona.aero , GreyWall, Every Lounge, RusPriority and GoldenKey.