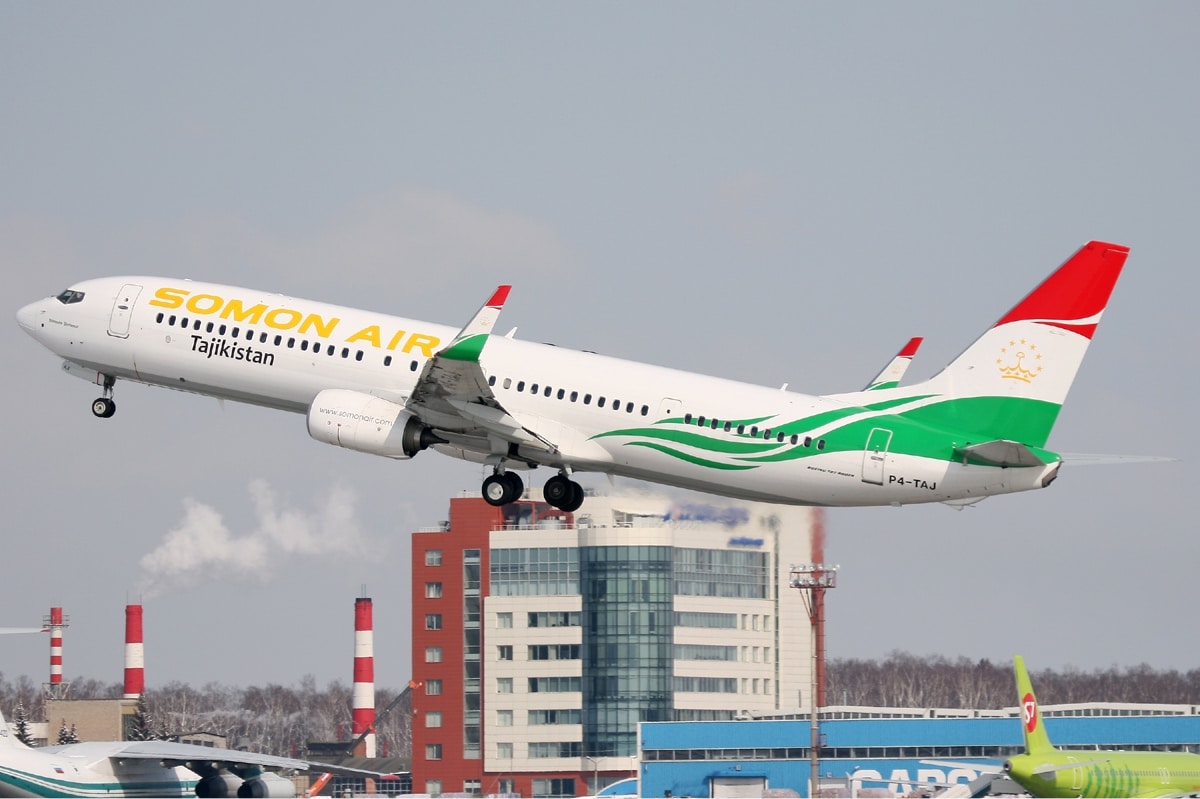 Somon Air is set to resume flights on the Dushanbe-Moscow (Zhukovsky Airport) route starting from August 15, as confirmed by the carrier's press office on Tuesday.
The airline's planes will operate flights from Dushanbe to Zhukovsky Airport once a week, specifically on Tuesdays. The return flights from Zhukovsky to Dushanbe will take place on Wednesdays. The departure time from Dushanbe is scheduled for 22:20, and the departure from Zhukovsky Airport is at 2:00 (early Wednesday morning), according to the statement.
The inaugural flight on this route is expected to take place on August 15. Additionally, Somon Air plans to introduce a second frequency on this route in the near future.
Furthermore, Somon Air is increasing the flight frequency from Dushanbe to Jeddah (Saudi Arabia) and Almaty (Kazakhstan), as well as from Khujand (a city in northern Tajikistan) to Moscow's Domodedovo Airport. Starting from August 17, flights between Khujand and Domodedovo Airport will operate twice a week, specifically on Mondays and Thursdays.
In addition to these developments, the airline has plans to initiate regular flights between Dushanbe and Makhachkala and increase flights from Dushanbe to Samara and Kazan, as well as from Khujand to Surgut in the near future.