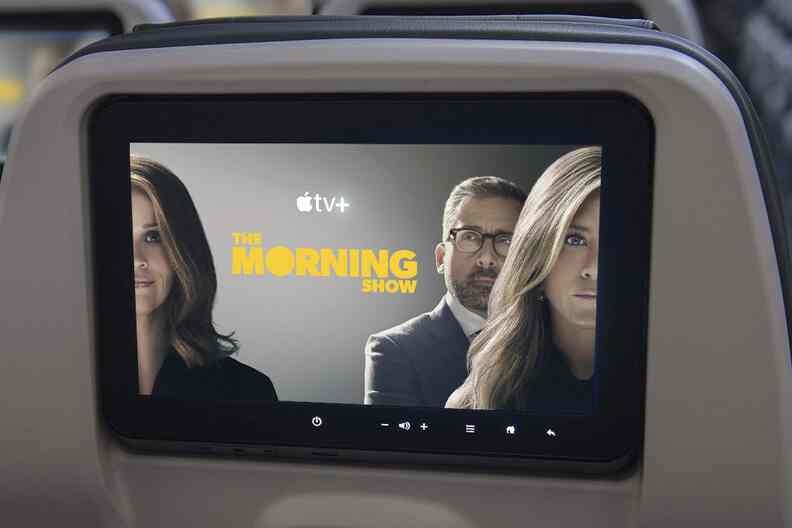 Apple TV+ Takes Flight with Air Canada (CNW Group/Air Canada)
Air Canada has recently announced its plans to enhance its in-flight entertainment offerings with exclusive Apple TV+ original programming, starting from August 1, 2023. The strategic partnership with Apple TV+ is a significant investment by Air Canada to elevate the customer experience, providing global travelers with access to critically acclaimed original shows such as Ted Lasso, Bad Sisters, Severance, Foundation, and more.
Recognizing the importance of inflight entertainment during long-haul flights, Air Canada continually seeks opportunities to expand its entertainment options and introduce exclusive and up-to-date content that customers will love. John Moody, Managing Director of Product Design at Air Canada, expressed the airline's excitement about welcoming passengers onboard to catch up on their favorite Apple TV+ shows or discover new hits during their flights. He also mentioned that this partnership with Apple will lead to a remarkable increase of over 95% in onboard entertainment content since the previous year, with more exciting entertainment options to be introduced by the end of 2023.
This move aligns with Air Canada's commitment to providing an exceptional travel experience for its customers. Earlier this year, the airline received recognition for its onboard entertainment offerings, receiving the Best Airline for Onboard Entertainment award from Global Traveler for the fifth consecutive year, and the Passenger Choice Award for Best Entertainment in North America from the Airline Passenger Experience Association (APEX). With a vast selection of content, including 420+ movies, 1,000+ TV episodes, 130+ music albums, podcasts, and more, passengers can enjoy the best programming from the moment they board until they land. The inflight entertainment content is complimentary for all customers traveling on Air Canada's equipped aircraft.
The collaboration with Apple TV+ follows Air Canada's recent partnership with Mattel, bringing more family fun onboard with popular kids' shorts. Additionally, in May, Air Canada, in collaboration with Bell, started offering free messaging for all Aeroplan members worldwide on Wi-Fi equipped aircraft, allowing passengers to use popular messaging apps like Apple's iMessage, Meta's WhatsApp and Messenger, Rakuten's Viber, and Messages by Google to stay connected during their flights.
In November of last year, Air Canada became the sole Canadian carrier to offer live Canadian TV featuring both English and French channels. This gives customers the opportunity to watch global sporting events and live news on equipped flights, enabling them to cheer on their favorite sports teams and stay informed during their journeys. With these continuous efforts to improve the travel experience, Air Canada remains dedicated to providing the best inflight entertainment options for its valued passengers.
Starting from August 2, 2023, Swiss International Air Lines, a member of the Lufthansa Group, will offer free internet access to all passengers onboard its long-haul flights.