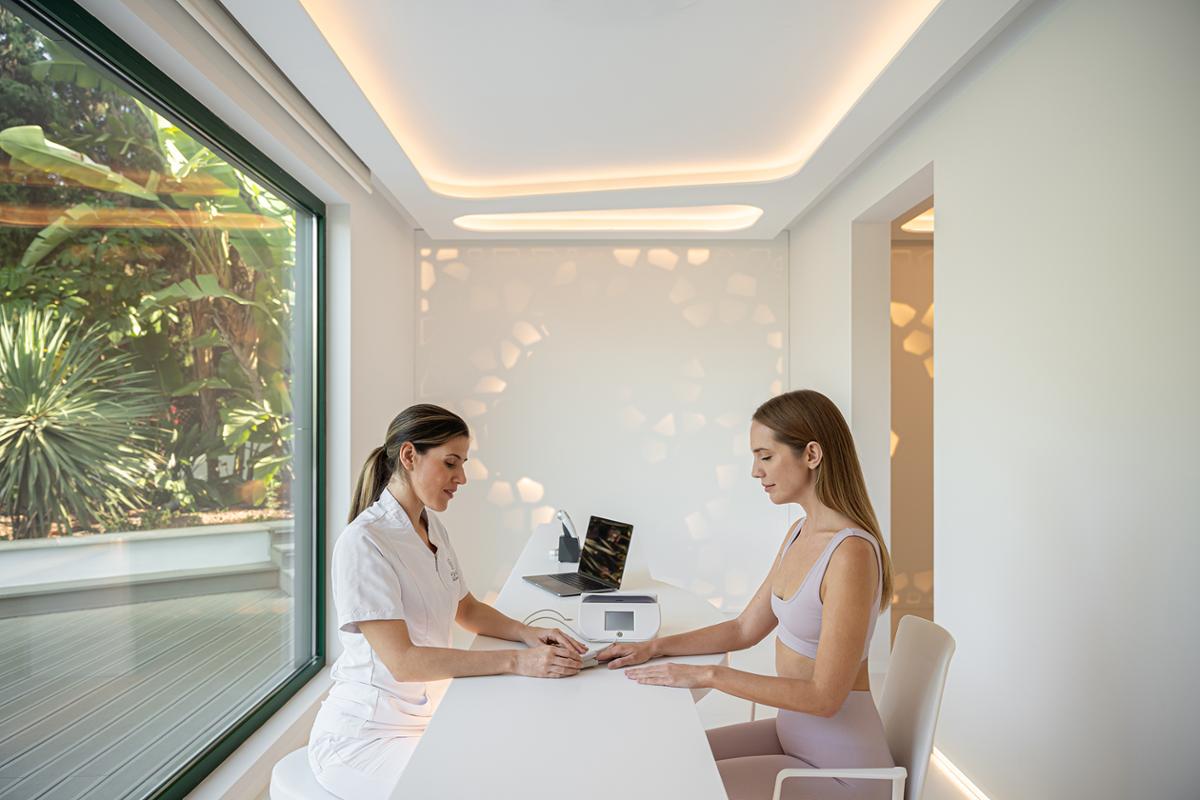 SHA Wellness, a renowned integrative medical-wellness spa brand, has added a new dimension to its Alicante destination by introducing sexual health programming. The flagship site in Spain, sprawling across 6,000 square meters and offering spa and wellness facilities, is widely recognized for its SHA Method. This holistic approach combines cutting-edge preventive, genetic, and anti-aging medicine with natural therapies and macrobiotics.
Drawing inspiration from the World Health Organization's definition of health encompassing mental, physical, emotional, social, spiritual, and sexual wellness, SHA Wellness has unveiled a dedicated facility to study sexual function and wellness.
Cynthia Molina, a psychologist at SHA and the head of the new service, explained, "Sexual wellness is a manifestation of our general state of health. At SHA, we work to optimize overall health and, thus, sexual function. From now on, we'll proactively ask all our patients about their level of satisfaction, activity, or inactivity regarding sexual health."
The new facility adopts a multidisciplinary approach to address sexual health, focusing on optimizing the foundations of desire, self-esteem, and sexual function. Molina emphasized the significance of hormonal balance, not only in sexual activity but also in other aspects of human activity, including cardiovascular and digestive systems. The facility aims to restore balance and improve sexual wellness through personalized treatment plans.
SHA Wellness hopes that the clinic will serve as an educational platform for guests, encouraging a proactive approach to sexual health and challenging taboos surrounding the subject. Each visitor to the facility will undergo an initial consultation with Cynthia Molina to assess physical, emotional, and mental health. The results will guide the recommendation of diagnostic tests, which may include blood tests, mammograms, transvaginal ultrasounds, or genetic testing.
The brand is also making significant strides in its expansion plans. In November of 2023, SHA Wellness plans to open its first international outpost, SHA Mexico, in Costa Mujeres, a secluded beach destination just north of Cancun. Furthermore, the company has set its sights on SHA Emirates, a forest resort in the UAE, scheduled to open in 2025. With ambitious goals, Alejandro Bataller, SHA vice president, states, "We're always on the lookout for new opportunities, and our overall aim is to have a SHA on every continent in the next 10 years."