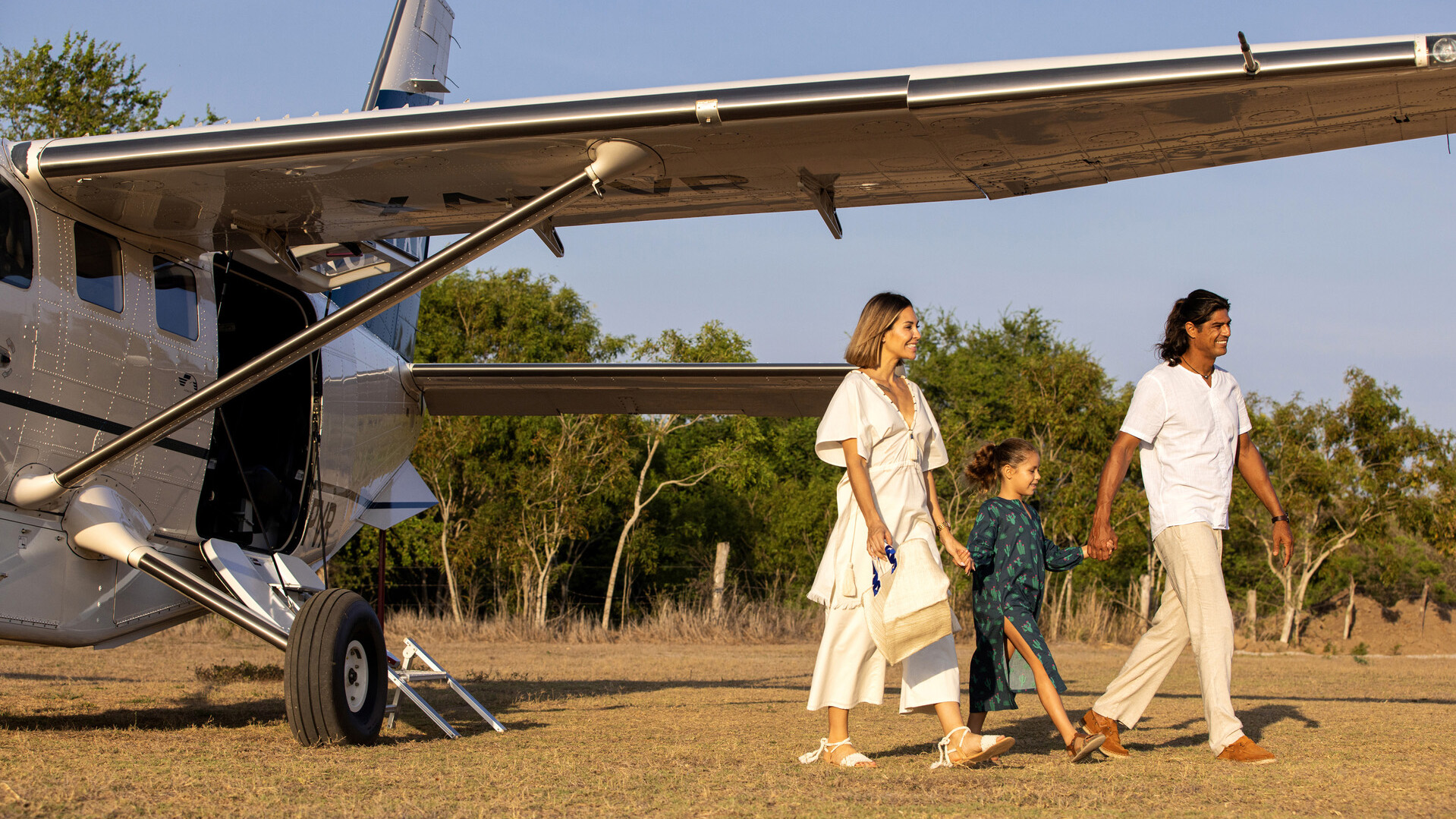 Four Seasons Resort Tamarindo invites you to embark on an unparalleled journey, meticulously curated to provide an exceptional experience for its guests. For those seeking a seamless and unforgettable escape, the resort now offers two new semi-private flights from Puerta Vallarta International Airport (PVR) on select dates in November and December 2023. Additionally, starting July 1, 2023, daily shuttle service will be available, ensuring a faster and smoother arrival.
Discover the hidden gem of Tamarindo, a 1,214-hectare (3,000-acre) private nature reserve nestled on a secluded peninsula. The adventure commences upon landing at Puerto Vallarta International Airport, where Four Seasons airport ambassadors eagerly await. Travelers can indulge in the comforts of a 6-seat plane with daily service to Chamela or opt for a 50-seat jet, offering flights to Manzanillo-Costalegre International Airport (ZLO) during the upcoming holiday season.
Both short flights treat guests to breathtaking views of the Costalegre coastline, culminating in a mesmerizing aerial panorama of the Chamela-Cuixmala Biosphere Reserve. Upon arrival at the airstrip, guests will be warmly welcomed by Four Seasons representatives, embarking on a 50-minute drive to the Resort. During the final 15 minutes of the journey, guests will already find themselves at the heart of the reserve, immersing in the spirit of Tamarindo, not just in distance, but in soul.
Immerse yourself in the symphony of the Pacific Ocean's crashing waves against majestic cliffs and the vibrant melody of tropical birds in the lush green jungle. The Resort invites you to partake in the region's cherished holiday traditions, creating cherished memories with loved ones.
Felix Murillo, General Manager of Four Seasons Resort Tamarindo, Mexico, expresses, "There is a magic to Tamarindo that cannot be fully experienced unless you are here. Offering new direct flights from Puerta Vallarta during the festive season means that more people can experience the breathtaking beauty and rich culture that Tamarindo has to offer, with their journey commencing in the air."