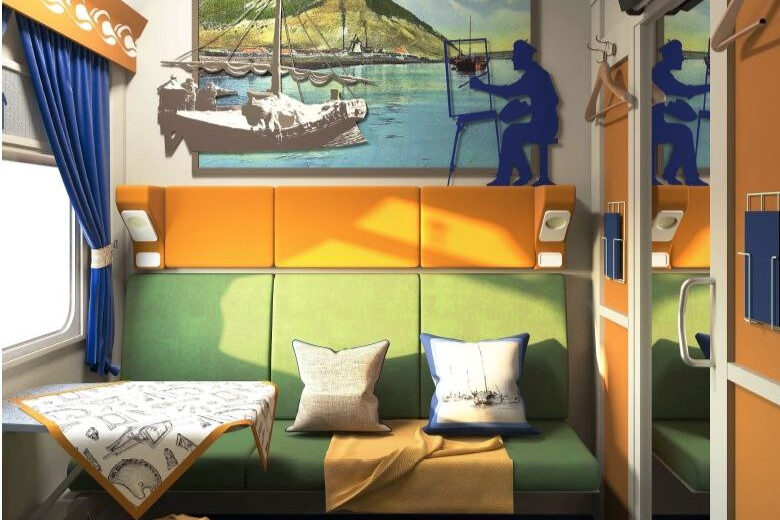 The KultSamara Museum and Tourist Carriage is scheduled to commence its operations within the renowned Zhiguli train, shuttling between Moscow and Samara from June 24th, according to an announcement made on the Samara Region's Ministry of Tourism Telegram channel.
Each of the nine compartments in the SV carriage will be dedicated to characters from books, works of visual art, or films connected to the Samara Region, and which have inspired sculptures in the regional capital.
The message reveals that a total of nine monuments have been selected, including beloved figures like Buratino, Uncle Stepa, Tema and Zhuchka, and The Scarlet Flower. Additionally, the carriage will showcase Klen, Burlaki on the Volga, Yury Detochkin, Comrade Sukhov, and The Brave Soldier Schweik.
The compartment interiors will not only feature information about the sculptures and their creators but also display related artifacts.
Furthermore, the train will proudly present all of Samara's major museums, along with its own library called KultSamara.
The official launch of the SV carriage with its thematic design is set for July 24th at Moscow's Kazansky Railway Station. It will be an integral part of the branded train No. 9/10 Zhiguli, servicing the route between Moscow and Samara.
The Russian Railways website reports that since the summer of 2021, in honor of the 150th anniversary of Samara's esteemed patron, artist, merchant, and founder of the Samara Regional Art Museum, Konstantin Golovkin, a special museum carriage named Vagon Konstantina Golovkina has been operating as part of the Zhiguli train.
The train, originally named after one of the primary natural attractions in the Samara Region, Zhiguli, embarked on its inaugural journey in 1964 and soon gained a distinguished status. Every month, it transports over 20,000 passengers.