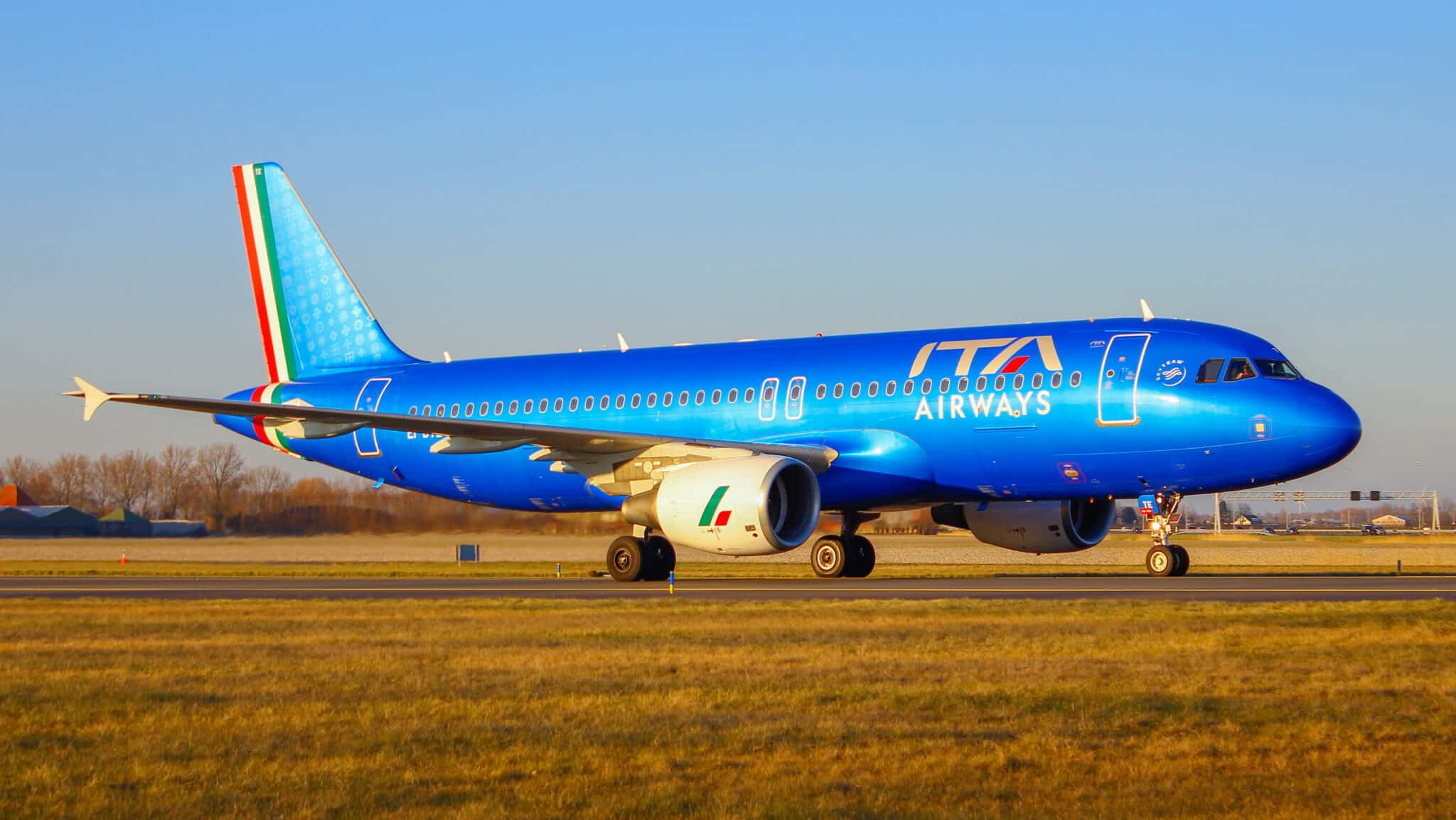 ITA Airways has officially launched its nonstop service connecting San Francisco and Rome. The inaugural flight, AZ 641, operated by the Airbus A350, ITA Airways' flagship aircraft, took off on July 1 at 3:15 p.m. from San Francisco International Airport. The launch was celebrated with a ribbon-cutting ceremony attended by key figures, including Emiliana Limosani, Chief Commercial Officer of ITA Airways and CEO of Volare, Pierfrancesco Carino, Vice President International Sales of ITA Airways, and other distinguished guests.
With this new intercontinental route, ITA Airways expands its network and strengthens its presence in the U.S. market, which is the airline's primary international market. The multiple services from Rome Fiumicino hub connecting to major cities in North America, including New York, Boston, Washington, Miami, Los Angeles, and the newly added San Francisco, position ITA Airways as a leading carrier between the United States and Italy, as well as a gateway to Europe and the Mediterranean for the Italian community, international business communities in North America, and Mediterranean regions.
The San Francisco International Airport – Rome Fiumicino flights will operate from July 1 to July 30, 2023, with three weekly frequencies departing on Tuesday, Saturday, and Sunday at 3:15 p.m. and arriving in Rome Fiumicino at 12:05 p.m. local time the following day. Return flights from Rome Fiumicino will depart at 9:35 a.m., landing at San Francisco International Airport at 1:15 p.m., local time. During the peak summer season, from August 2 to September 30, the route will operate with five weekly roundtrip flights on Wednesday, Thursday, Friday, Saturday, and Sunday. In October, operations will be on Wednesday, Friday, and Sunday.
San Francisco is a popular destination for both leisure and business travel, making this new route a significant development in meeting the high demand and expectations of customers. ITA Airways has also launched a dedicated social communication campaign, leveraging Google as a platform for travelers to ask questions and receive tips from local influencers in Rome and San Francisco, including Francesco Panella, Max Mariola, Giulia Latini, Alex Di Giorgio, Matteo Acitelli, Geloy Conception, Violet Witchel, and Kara Harms.
As part of ITA Airways' strategy, 2023 marks significant investments in the intercontinental market, including the launch of new direct flights from Rome Fiumicino to San Francisco, Washington (opened in June), and Rio de Janeiro (to be launched in October). The expansion of long-haul routes is a key pillar in optimizing the airline's performance, driving profitability, and increasing load factors in medium and short-haul flights. With direct flights connecting major cities in North America to Italy, ITA Airways aims to become the preferred carrier for travelers between the two continents and serve as a bridge connecting the Italian community in the U.S.
In addition to new routes, ITA Airways introduces a new business class menu onboard all intercontinental flights departing from Italy. This menu, curated by renowned chefs Alfonso and Ernesto Iaccarino of the 2-Michelin starred Don Alfonso 1890 Restaurant, showcases the rich food culture and traditions of the Sorrento Peninsula and the Amalfi Coast, honoring Mediterranean cuisine and celebrating the summer season.
Overall, these initiatives and investments contribute to ITA Airways' commitment to enhancing travel experiences and providing seamless connectivity for passengers between North America and Italy, as well as throughout Europe and the Mediterranean.