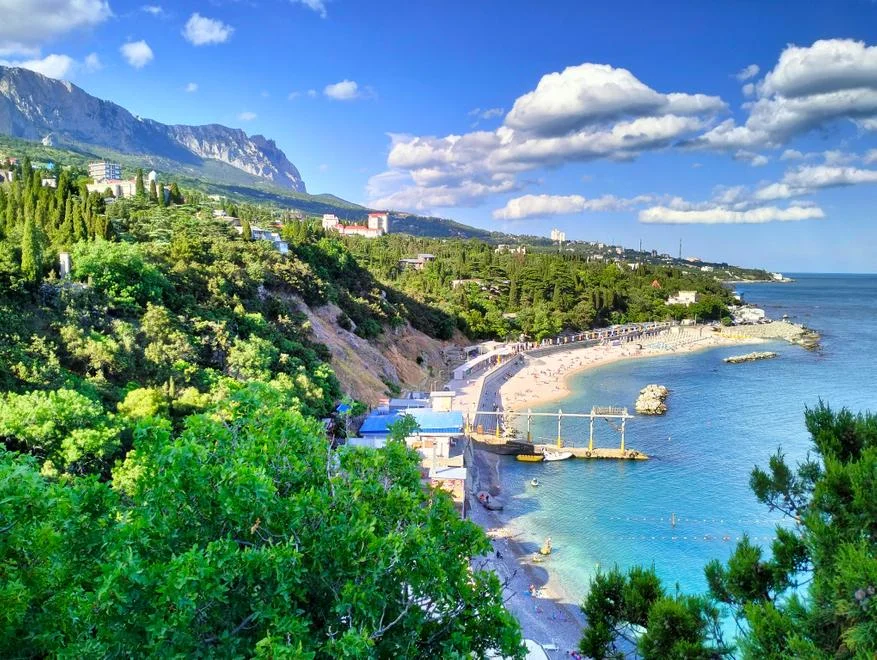 Tourists can now travel to Crimea via the temporarily occupied zone in Ukraine in the Kherson region, according to Vitaly Saveliev, Russian Minister of Transport. This new travel route to Crimea has caused significant traffic congestion near the Crimean Bridge since the start of the vacation season on July 1. As of July 3, the traffic jam has stretched for 13 kilometers, with a waiting time of up to six hours. The Federal Agency for Specialized Security of the Russian Ministry of Transport stated that the cause of the congestion was the increased flow of vehicles and the transportation of a large amount of luggage requiring inspection. According to the Krasnodar Krai Ministry of Civil Defense and Emergency Situations, as of the morning of July 4, there were 1,500 personal vehicles in an 8-kilometer queue.
The peak load on the bridge is expected on July 16-17.
Saveliev also mentioned that the number of employees responsible for inspecting tourist vehicles has been increased to 40 people, and all services are operating year-round at full capacity.
Saveliev emphasized that measures have been taken since the first day of increased traffic to ensure social and living conditions. Drinking water is provided to drivers and passengers, portable toilets have been set up, and three emergency medical teams are on duty. A holding area has been organized near the bridge where drivers and passengers can take a rest.
As a reminder, on July 2, following repair work, the traffic on the Kherson Bridge between the Kherson region and the Republic of Crimea was opened, allowing drivers to use an alternative route for travel to Crimea, bypassing the Crimean Bridge. According to Saveliev, over 1,200 vehicles took this route yesterday.