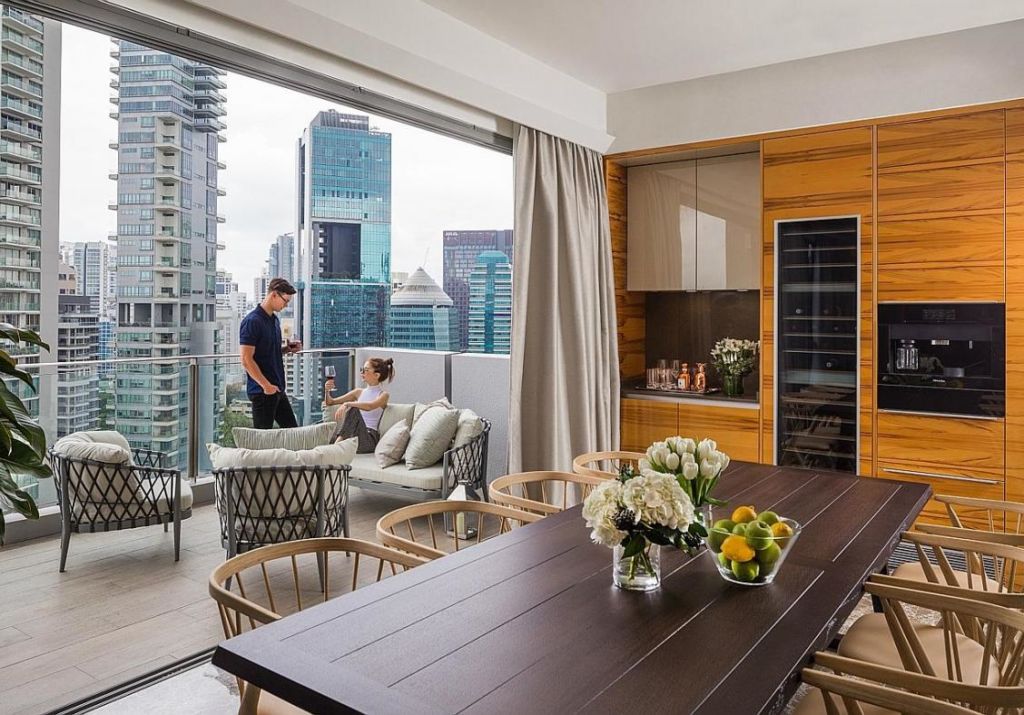 Frasers Hospitality has expanded its presence in the Middle East by entering into a new management agreement to operate Fraser Suites Al Liwan Bahrain. This partnership is with Seef Properties, a prominent real estate development company in the Kingdom of Bahrain. This move solidifies Frasers Hospitality's position in the Middle East, following its recent recognition as the 'Middle East's Leading Serviced Apartment Brand 2022' in the World Travel Awards.
As part of their strengthened partnership, Frasers Hospitality has also extended its existing management agreement of Fraser Suites Seef Bahrain with Seef Properties until 2031.
Fraser Suites Al Liwan Bahrain, a highly anticipated development, will offer 63 luxury serviced apartment units spread over three floors. These apartments will consist of one-, two-, and three-bedroom options, featuring modern furnishings and the latest technologies.
Located within the Al Liwan mixed-use development under Seef Properties, Fraser Suites Al Liwan Bahrain perfectly aligns with the concept of the 'Live, Work and Play' lifestyle. Situated in the Hamala neighborhood, the property is directly connected to the Al Liwan Mall, the primary entertainment district in the Kingdom of Bahrain.
The Fraser Suites brand is an ideal fit for this development, catering to the upscale lifestyle needs of extended-stay guests. The name Al Liwan represents unity, cohesion, and togetherness, drawing inspiration from the region's culture and appealing to discerning guests.
In addition to Fraser Suites Al Liwan Bahrain, the district offers a range of dining options, cafés, and leisure activities. At the heart of the development lies the Central Plaza, a spacious open area designed for communal gatherings and entertainment, providing a retreat for both visitors and residents.
Rebecca Hollants Van Loocke, COO EMEA Frasers Hospitality, expressed the company's commitment to renewed growth in the region and praised the partnership with one of their trusted owners. This expansion marks a significant milestone for Frasers Hospitality in the Middle East, increasing their portfolio to three properties in the Kingdom of Bahrain.
The signing ceremony for Fraser Suites Al Liwan Bahrain took place today in Bahrain, attended by key representatives from Frasers Hospitality, Seef Properties, and Fraser Suites Seef Bahrain.