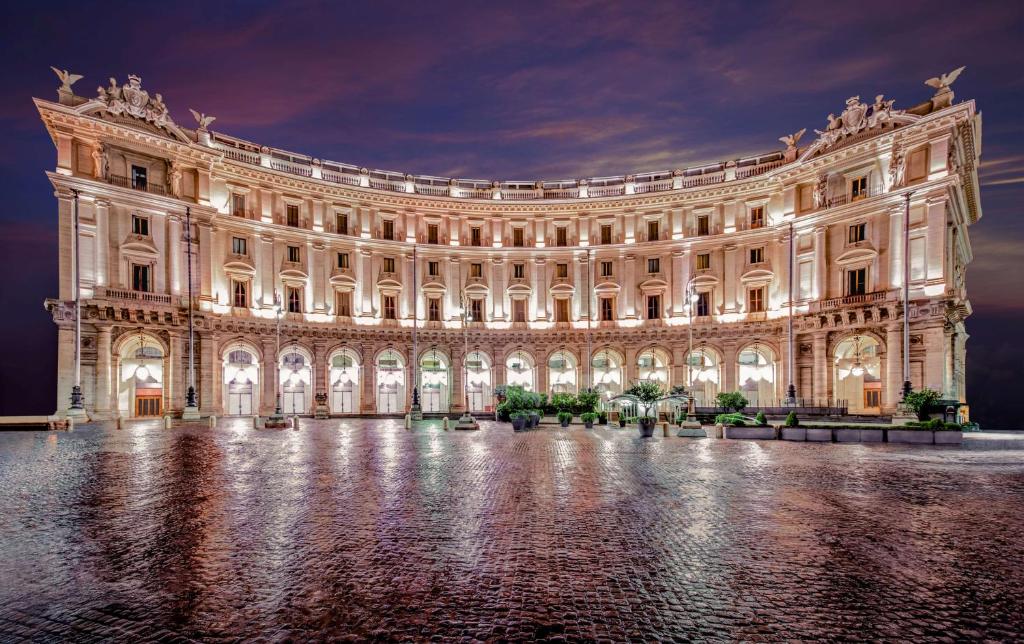 ITA Airways has introduced new direct Rome-Washington flights, as part of its summer season offerings and a glimpse into the upcoming Winter 2023-2024 schedule. The airline has also announced its collaboration with "Confindustria," the Association of Italian Industry, as the official carrier for the project "Imagining the Future. Leonardo da Vinci: In the Mind of an Italian Genius."
Initially, the Rome-Washington route will operate five times a week and increase to daily flights from August 1 to cater to the high season. The new service aims to cater to the demand for travel between the two destinations, attracting both leisure and business travelers. With this direct link, ITA Airways aims to tap into opportunities provided by the local and international business communities, connecting Italy, Europe, and the entire Mediterranean region. The new route has already shown promising results, with high passenger loads on flights to both destinations.
This expansion to Washington is just the beginning of ITA Airways' plans to grow its network. In 2023, the airline plans to invest in the intercontinental market, adding three more destinations from Rome Fiumicino: San Francisco from July 1 and Rio de Janeiro in October. These long-haul flights play a crucial role in the company's overall strategy, generating revenue and increasing the capacity of the intercontinental network, which, in turn, impacts short-haul operations.
The United States is ITA Airways' top international market and holds strategic importance for the airline, not only for leisure and business travel but also for connecting with the large Italian community residing there. With direct flights connecting Rome Fiumicino and Milan Malpensa to major U.S. cities such as New York, Miami, Boston, Los Angeles, and now Washington, ITA Airways aims to become the preferred carrier between North America and Italy, extending connections to Europe and the Mediterranean region via Rome.
Furthermore, through the new direct flights to and from San Francisco, ITA Airways will operate 122 weekly roundtrip flights between North America and Italy during the peak summer season. Thanks to a codeshare agreement with Delta, ITA Airways customers can access over 100 domestic destinations through Delta's domestic hubs, including 40 destinations via New York JFK, as well as connections from Boston, Miami, Los Angeles, and Washington, catering to the needs of both business and leisure travelers.
ITA Airways' presence in South America is also significant due to historical ties between Italy and the region through Italian migration. Rio de Janeiro will become the airline's second destination in Brazil, following São Paulo, and the third in South America, alongside Buenos Aires.
Currently, ITA Airways' intercontinental network comprises 12 destinations, including six in North America (New York, Los Angeles, Boston, Miami, Washington, and San Francisco), three in South America (Buenos Aires, Rio de Janeiro, São Paulo), and three in Asia (Tokyo, New Delhi, and Malé). This extensive network provides passengers with a wide range of flight options to explore the world while maintaining a connection to their Italian roots.