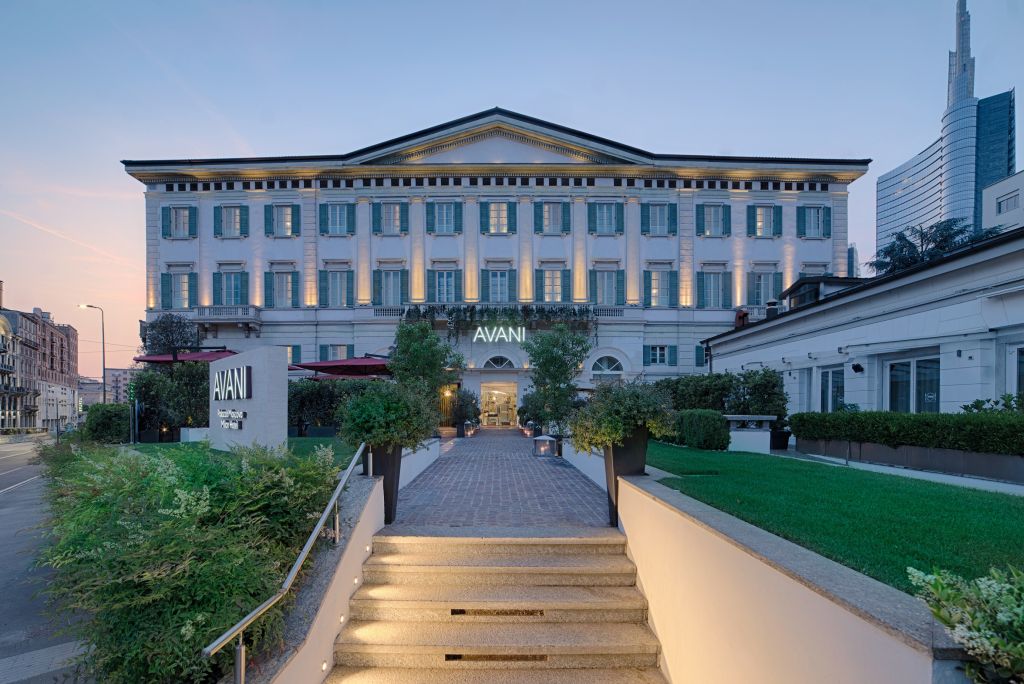 Avani Hotels & Resorts announces its introduction to Spain and Italy with the opening of Avani Alonso Martínez and Avani Palazzo Moscova. These remarkable properties, located in the vibrant cities of Madrid and Milan respectively, embody Avani's contemporary and practical approach. With their meticulously designed spaces that are intelligent, adaptable, and social, Avani's arrival in these cosmopolitan destinations marks an exciting new chapter for the brand.
Avani Alonso Martínez and Avani Palazzo Moscova have been specifically designed to cater to millennial-minded travelers, offering a variety of carefully curated experiences that immerse guests in the local culture. These properties cater to the preferences of digital nomads and bleisure travelers, providing state-of-the-art AvaniFit gyms for wellness enthusiasts to maintain their fitness routines, along with convenient grab-and-go dining options that accommodate dynamic lifestyles.
Introducing the First Avani Hotel in Spain: Avani Alonso Martínez. Situated just steps away from the iconic central square that shares its name, this architectural gem dates back to 1919 and features a captivating century-old façade adorned with wrought-iron balconies. After renovation, this upscale hotel seamlessly combines its historic elegance with a fresh and contemporary design.
Every detail of Avani Alonso Martínez's interior draws inspiration from the vibrant city of Madrid. Upon entering, guests are greeted by a magnificent sculpture of a yellow cat, an emblematic animal associated with the locals. The walls of the colorful lobby display typical Madrileño expressions, immersing visitors in the city's unique culture. The stairwell pays homage to the region's traditional dress with a series of elaborate Manila shawls hand-painted on the walls, adding artistic charm.


As part of the refurbishment, the hotel has expanded its breakfast area to provide guests with an enhanced dining experience. Additionally, guests can enjoy the convenience of The Pantry, offering a flexible solution with a selection of coffee, pastries, salads, and sandwiches.
Avani Alonso Martínez Madrid offers 101 rooms that seamlessly integrate modern technology with unparalleled comfort. Reflecting the essence of the Spanish capital, the décor showcases distinctive elements that honor the city's heritage. The bedcovers feature a stylish houndstooth pattern, reminiscent of the iconic print worn by traditional Madrileños known as chulapos. Headboards feature captivating cat designs, while vintage-style paintings depict local festivities like San Isidro. Lampshades elegantly display vintage maps of the city center, immersing guests in the rich tapestry of Madrid's history and culture.
Guests can explore the destination through an innovative series of experiences, from thrilling Segway adventures to discovering lesser-known spots showcasing the city's notable murals and graffiti displays, to picturesque picnics on the sprawling lawns of Retiro Park. Additionally, guests can unleash their inner artist at Wine Gogh, a glow-in-the-dark painting workshop that invites both locals and tourists to come together and create their personal masterpieces using neon paint. All the while, they can savor local wines and surrender to the rhythm of an eclectic soundtrack, igniting their artistic inspiration. For food enthusiasts, private dinners held in hidden galleries and studios offer an opportunity to taste authentic Spanish dishes in an artistic ambiance.
A Neoclassical Building for Avani in Milan: Avani Palazzo Moscova. Avani makes its Italian debut in the vibrant city of Milan, perfectly positioned between two bustling districts: Porta Nuova, known for its futuristic skyscrapers, and Corso Como, renowned for its nightlife. Housed within a neoclassical building that once stood as the city's first railway station, envisioned by the esteemed engineer Giulio Sarti, Avani.