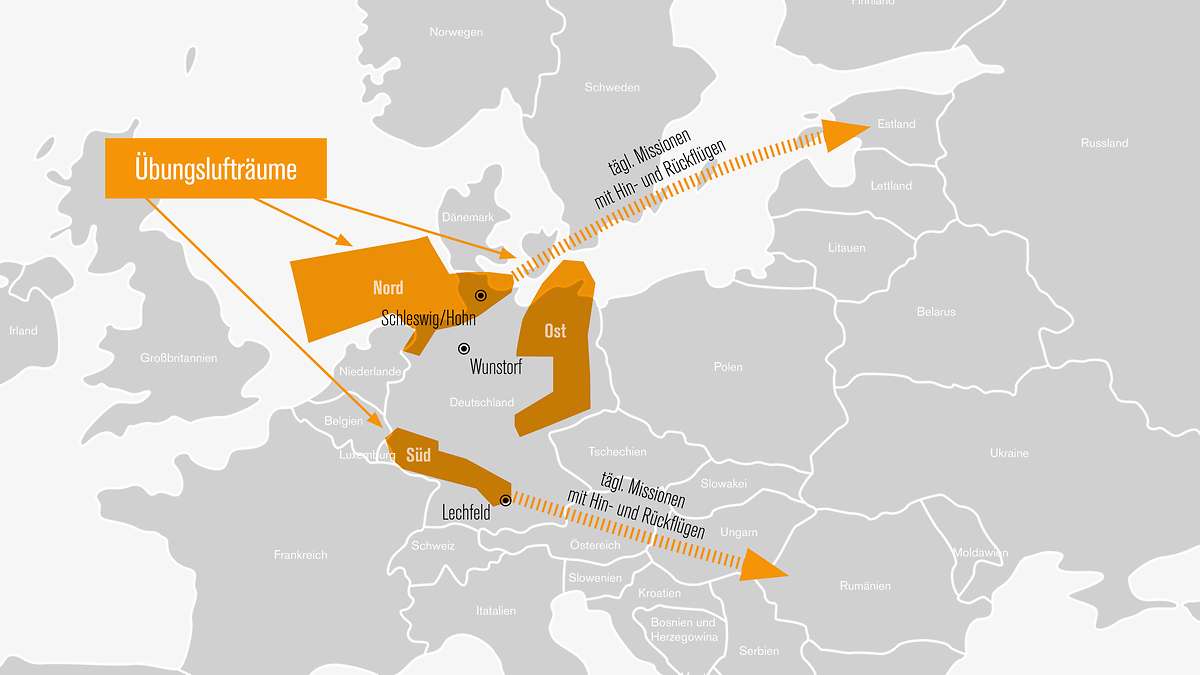 The largest military air deployment exercise in NATO's history in European airspace has caused delays or redirections of hundreds of flights.
According to Euronews, the Air Defender 2023 exercises will continue until June 22 and primarily take place in the airspace of Germany. Due to the training and related activities, approximately 800 flights will be redirected daily.
Tourists are also being warned about possible flight delays in civil aviation. Out of the 800 flights that will be redirected, around 300 routes will be extended by an average of 110 kilometers. The busiest airports, such as London Heathrow and Gatwick, will be most affected by the scheduling adjustments.
Budget airlines like Ryanair are experiencing the most significant delays. Some aircraft have less than a 30-minute turnaround time between arrival and departure.
A total of 10,000 military personnel and 250 combat aircraft from 25 countries, including the United States, are participating in the NATO exercises. Large portions of airspace used by civilian aircraft, primarily over Germany, are blocked for the Air Defender 2023 exercises.
To facilitate the exercises, significant portions of airspace are blocked as follows:
In the north, utilizing airspace over Denmark and the Netherlands.
In the east, near the borders of Poland and the Czech Republic.
In the south, from Luxembourg along the French border to Lake Constance in Switzerland.
The use of these zones is prohibited or heavily restricted for civilian flights for several hours each day. The exercises are suspended on weekends.
Air Defender 2023
The Air Defender 2023 exercises, the largest NATO deployment exercises in history, began in Germany on June 12, 2023, and will continue until June 23. Over 20 partner countries and approximately 250 aircraft, including American F-35s, AWACS reconnaissance planes, refueling tankers, and even aircraft carriers from Japan, are participating in the exercises. The training takes place at four locations in Germany, one in the Netherlands, and one in the Czech Republic. The objective is to test the Alliance's ability to respond to a crisis in Europe amidst heightened tensions with Russia.
The training areas will be utilized for up to four hours per day and will be temporarily closed to civilian air traffic during the exercises. As a result, commercial flight routes passing through German airspace will be altered, leading to possible flight delays.