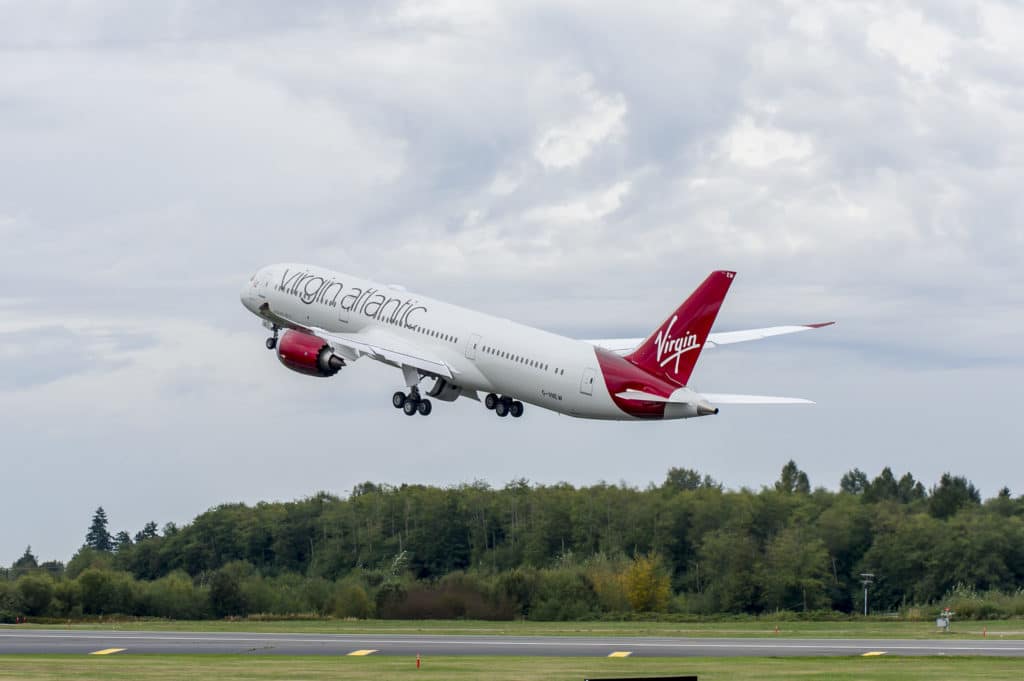 Virgin Atlantic has announced the launch of new routes across three continents, accompanied by the introduction of new aircraft. The expansion of the airline's network is a response to the sustained demand for international travel, and it will provide customers with over 250,000 additional seats compared to 2019.
One of the notable additions to Virgin Atlantic's international route network is its entry into South America with a daily flight from London Heathrow to São Paulo, Brazil. São Paulo, a bustling city known for its multinational businesses and culinary delights, offers corporate customers and business travelers the opportunity to experience Virgin Atlantic's premium service. The city's vibrant arts and cultural scene also appeals to leisure travelers. Given Brazil's position as the top import and export country in South America, São Paulo is expected to become a popular cargo route, facilitating the transportation of various goods such as car parts, pharmaceuticals, and agricultural products.
São Paulo serves as a significant hub for Virgin Atlantic's codeshare partner, LATAM, South America's largest airline. This partnership allows customers to access connections to 12 domestic airports in Brazil, including Rio de Janeiro, Salvador, and Florianopolis. Additionally, passengers traveling from São Paulo to London Heathrow can seamlessly connect to Virgin Atlantic's global destinations through Terminal 3, which is also home to the airline's acclaimed Clubhouse. These destinations include Tel Aviv, Delhi, and Shanghai.
Virgin Atlantic is further expanding its presence in India by adding Bengaluru (Bangalore) as its third destination and fourth daily service to the country. India has been a key area of growth for the airline, with a 250% increase in capacity since 2019. Bengaluru, a thriving tech hub and a prominent corporate market, offers a blend of rich culture and picturesque gardens for adventurous travelers. The new service not only enhances connectivity but also provides a premium long-haul experience for customers connecting via London Heathrow to various North American destinations, including Seattle, San Francisco, and New York JFK, through Virgin Atlantic's joint venture partner, Delta Air Lines.
To cater to customers seeking premium winter sun destinations, Virgin Atlantic has announced its seasonal return to Dubai, operating four times a week from October to March. This route aims to meet the growing demand for high-end holidays in sunny locations. Additionally, the airline will offer significant cargo capacity on these flights, facilitating trade between the Middle East and the UK and US markets.
Manchester Airport will also see new flights as Virgin Atlantic relaunches its seasonal summer services between Manchester and Las Vegas, operating three times a week. This move demonstrates the airline's commitment to serving popular leisure destinations for customers in the North of England and beyond.
Virgin Atlantic prioritizes customer connectivity by collaborating with world-class partners. In addition to its expanded joint venture partners, Delta Air Lines, Air France, and KLM, the airline joined the SkyTeam alliance in March 2023. This membership ensures a seamless customer experience across a vast network of over 1,000 global destinations in more than 170 countries. Furthermore, Virgin Atlantic has announced a codeshare partnership with Korean Air.
As part of its growth strategy, Virgin Atlantic has introduced the Airbus A350 and A330neo aircraft to its fleet, contributing to an average fleet age of only 6.5 years. The A330neo, which is 11% more fuel-efficient than its predecessor, sets the standard for the airline's future fleet. It offers a premium and personalized experience, including a redesigned Upper Class cabin featuring the unique Retreat Suite and innovative wireless charging capabilities. By the end of 2024, Virgin Atlantic will have received its full order of 12 Airbus A350s and an additional four A330neos. To support these operations, the airline plans to recruit 350 additional cabin crew members to deliver its renowned customer service.