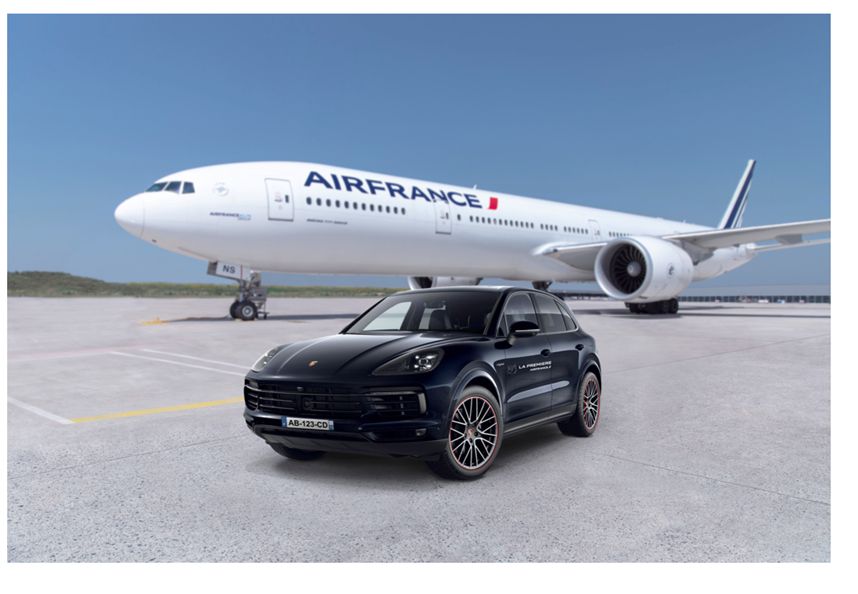 Starting from June 1, 2023, Air France will provide its La Première and Business customers with Flying Blue Ultimate status with brand new Porsche hybrid vehicles for all their ground transfers at the airport.
These prestigious vehicles, available in SUV or coupé models, will be chauffeured by Air France staff. They will be dedicated to ensuring optimal conditions for customer transfers, whether it's from the airport lounge to the aircraft, during a short connection between flights, or to and from hotels located near the terminals.
This exclusive service aims to offer Air France's most privileged customers complete comfort at every stage of their journey.
In total, the airline will have 29 Porsche hybrid vehicles in Air France colors at its disposal. These vehicles will primarily operate in "electric" mode and will be utilized at Paris-Charles de Gaulle, Paris-Orly, and Nice-Côte d'Azur airports.