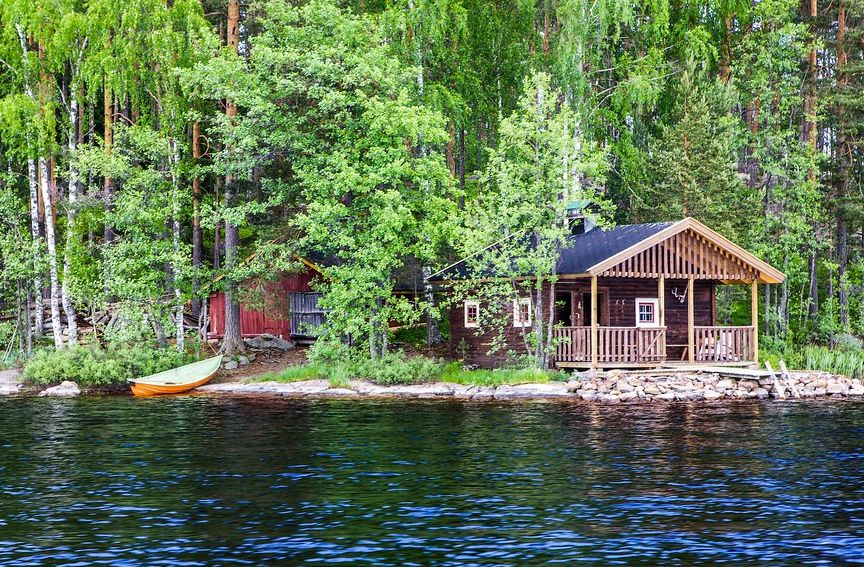 For urban residents in Finland who long for a rural getaway but lack a country house, a solution has emerged. Last month, an app called Talo Maalta ("A house in the country" in English) was launched, aiming to connect owners of vacant houses with potential occupants. Local media has likened it to popular dating apps like Tinder.
This online service is part of an initiative by the Central Union of Agricultural Producers and Forest Owners (MTK), which discovered through research that around a million city dwellers in Finland would like to experience countryside living but often face barriers. Considering the country's total population is 5.5 million, that's a significant number.
Here's how it works: Individuals interested in moving to the countryside can create profiles, detailing their desired type of property and its intended use. Property owners, on the other hand, can create profiles for their vacant houses.
Users can express their interest in properties by clicking on a green heart, and owners can indicate their interest in potential occupants with whom they would like to initiate discussions. Contact between parties can only be established if there is a mutual match. What sets Talo Maalta apart is that, in addition to traditional real estate transactions and lease contracts, it also offers the option to enter into right-of-use agreements.
These agreements do not involve rental payments. Instead, the housing is provided in exchange for maintaining the property. In the summer, this could entail tasks like raking leaves, mowing lawns, or weeding, while in the winter, it might involve snow removal.
Overall, Talo Maalta presents an innovative solution for urban residents in Finland who yearn for a countryside retreat, bridging the gap between those seeking a rural experience and property owners with vacant houses.