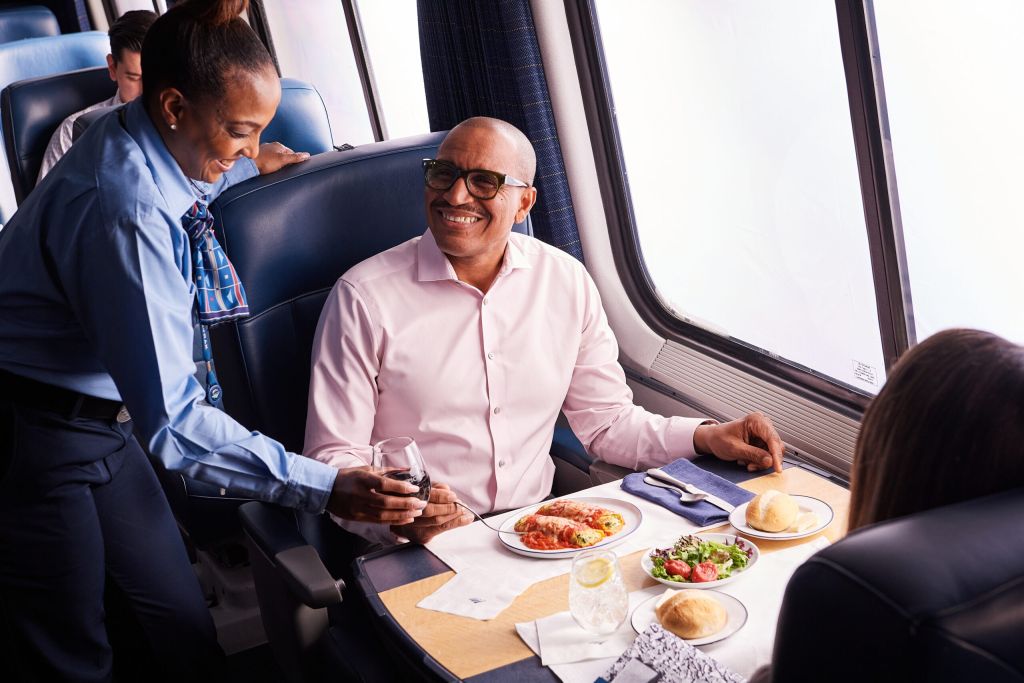 Amtrak and STARR Restaurant Group, led by acclaimed restaurateur Stephen Starr, have announced the introduction of an all-new, premium dining menu in Acela First Class on trains along the Northeast Corridor, connecting Boston and Washington D.C. This enhancement to the Acela First Class experience is a result of Amtrak's commitment to continually improve based on valuable customer feedback. The collaboration with STARR Restaurants and the upgraded wine list aim to elevate the food and beverage service to a new level of sophistication.
Robert Jordan, Amtrak's Vice President of Customer Service Stations & Onboard, expressed the company's enthusiasm for partnering with STARR Restaurant Group, stating, "Incorporating the STARR touch on our menus helps us deliver the world-class journey our customers expect, and our latest food and beverage offerings are sure to surprise and delight."
Passengers in Acela First Class can indulge in a rotating selection of signature dishes from STARR Restaurant Group's renowned eateries along the Northeast Corridor. Beloved dishes such as Buddakan's Black Pepper Beef and The Continental Mid-Town's Chilled Sesame Noodles will be featured. This collaboration allows Acela First Class guests to experience the same level of culinary artistry and premium service found at STARR's award-winning restaurants.
Furthermore, Amtrak has upgraded its wine offerings for First Class customers, including Pommery Champagne, Justin Sauvignon Blanc, Landmark Pinot Noir, and Daou Rosé. For morning travelers, a variety of freshly baked pastries from local bakeries will be served, adding a touch of sweetness to start the day.
Amtrak's commitment to enhancing the dining experience extends beyond Acela First Class. They have also worked on improving food and beverage options at Amtrak's Moynihan Train Hall Metropolitan Lounge, introducing new café menus along the Northeast Corridor, and partnering with Aramark to elevate offerings at other Amtrak Metropolitan Lounges.