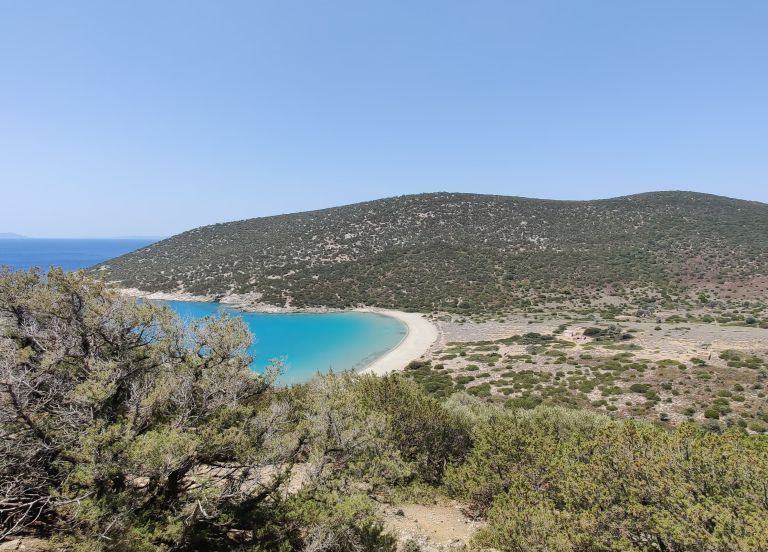 In partnership with Grivalia Hospitality, one of the prominent investors in Greece's ultra-luxury hospitality sector, Six Senses will establish its first resort in Greece. The resort will be situated on Megalonisos, one of the Petalioi islands known for its pristine beaches resembling the "Greek Maldives." Accessible by a short boat ride from Rafina port near Athens or Marmari on the west coast of Evia, Six Senses Megalonisos will occupy a picturesque white-sand cove.
With 75 guest villas and 20 branded residences harmoniously blending into the bay's contours, the resort will provide an idyllic location for mooring yachts and sailboats, benefitting from protection against prevailing winds. The crystal-clear turquoise waters offer abundant diving opportunities, while undisturbed nature invites guests to explore uninterrupted hiking trails. Convenient day trips to Athens allow visitors to delve into Greece's cultural heritage, including iconic landmarks like the Acropolis, Ancient Agora, Parthenon, and Temple of Olympian Zeus, as well as indulging in the country's diverse culinary scene.
Six Senses was selected for this project due to its commitment to eco-friendly practices, aligning with Greece's growing emphasis on sustainable and responsible tourism. The resort will be powered by its own solar electric farm, contributing to its eco-credentials. Three restaurants, including all-day dining, a beach bar and grill, and a specialty sunset bar, will cater to guests' culinary desires. The resort will also feature a pastry café for post-swim or morning relaxation moments, as well as a boutique.
The expansive 1,700 square-meter Six Senses Spa will offer a variety of treatment rooms, including four double sensory suites, a Watsu pool for hydro therapies, and a Hammam for warm herbal steam and body scrubs.
Guests can look forward to locally inspired cuisine, spa treatments, and signature experiences such as Sleep, Eat, and Grow With Six Senses, the Alchemy Bar, Earth Lab, and Integrated Wellness.
Access to Six Senses Megalonisos can be achieved by private boat from Rafina port (a 30-minute drive from Athens International Airport) or from the ports of Marmari or Karystos on Evia.
The resort is anticipated to open by the end of 2027, offering a luxurious and sustainable retreat for travelers seeking tranquility amidst Greece's natural beauty.