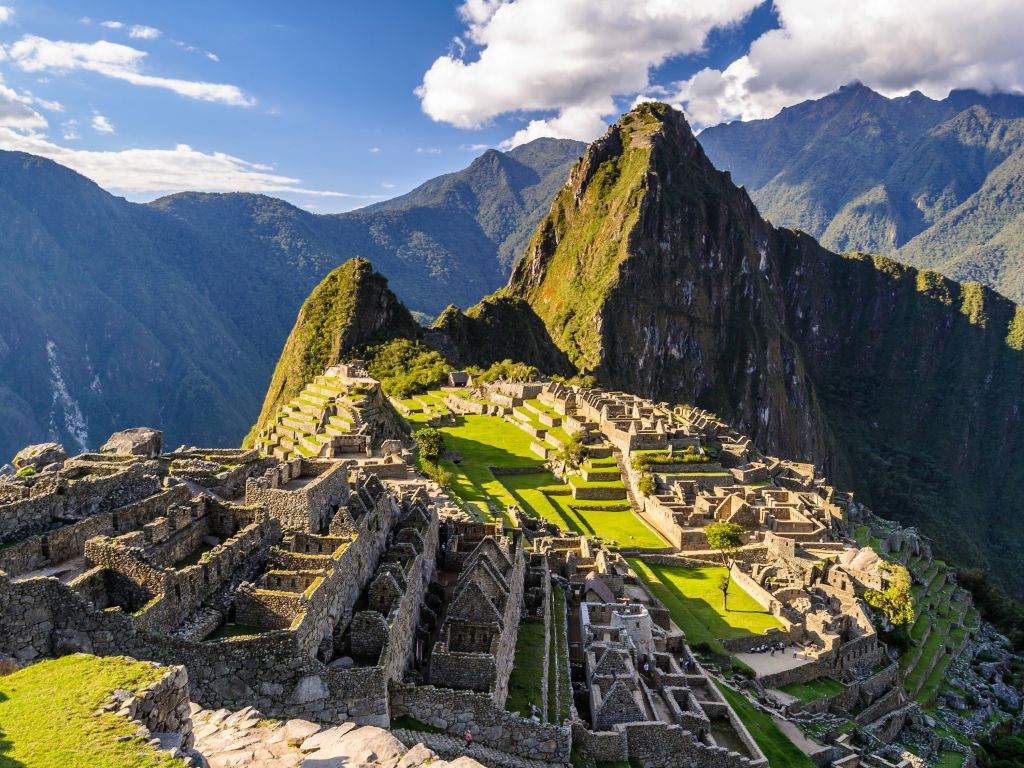 Travelport and Jamie McDonald, a British adventurer better known as "Adventureman", today announced a new world record – the fastest time to visit the new Seven Wonders of the World, achieved in less than seven days. Confirmed by Guinness World Records, the journey was achieved in 6 days, 16 hours, and 14 minutes, using only public transportation. The challenge was set to Adventureman by Travelport in order to put the company's modern retail platform, Travelport+, to the test, proving that the company's technology allows its travel agency partners to simply plan, book and manage even the world's most complex trip.
"When we began upgrading our agency partners to Travelport+ in 2021, it was with the intent of making the complicated travel industry easier and faster to navigate," said Greg Webb, Chief Executive Officer at Travelport. "This epic adventure was the ultimate test for our platform – could we take the world's most complex trip and make it simple? Could we ensure it was easy to service? Would the platform be agile enough to accommodate whatever unforeseen bumps the trip encountered? Six days, sixteen hours and fourteen minutes later, we had our answer: yes, yes and yes. This trip also proves that, after a few challenging years for the industry, travel is most definitely back and better than ever."
Travelport+ provides global travel agents with modern retail technology that allows them to compare millions of travel routes and select the best one for each individual traveller. Travelbag, a travel agency who has been a longtime partner of Travelport, booked all aspects of Adventureman's trip via Travelport+, and they were able to search, filter, find, compare and build the most complex itinerary with ease using Smartpoint Cloud. Adventureman had round-the-clock access to a dedicated Travelbag Travel Specialist who, on his request, tracked evolving travel restrictions, identified schedule changes, and made necessary tweaks to his itinerary in real time.
He also was able to access Travelport's Trip Manager feature on the go, in order to add ancillaries and extras (meals, paid seats, etc.) to his itinerary. For travelers who want to visit one, or all, of the seven modern wonders themselves, Travelbag has a range of packages available, allowing travelers to visit all seven wonders of the world themselves (packages starting from £31,000) or visit an individual wonder (packages starting at £1,300 per person). Depending on each traveler's individual requirements, Travelbag can tailor-make the perfect holiday.
"At Travelbag, we've planned and booked thousands of trips, and yet, even we had never seen an itinerary this complex before," said Caroline Foxwell, Sales and Service Leader at Travelbag. "The retailing tools from Travelport+ are so powerful – Smartpoint Cloud made booking and servicing this trip so easy, it practically did the job for us. Travelport+ helps us to build the perfect itinerary for our clients, time and again, even when that client is a globetrotting, world record-setting superhero!"
Adventureman began the trip at the Great Wall of China, the world's longest human-made structure, and the world-record clock started ticking the moment he left the first wonder via toboggan. Second, he visited India's Taj Mahal – the country's top tourist destination, which is widely considered a symbol of eternal love. From there, he traveled to Jordan and then by bus to the ancient city of Petra, whose carved rose-red sandstone rock facades, tombs, and temples became even more famous from their role in Indiana Jones and The Last Crusade.
Departing Jordan, Adventureman flew to Rome to see its legendary Colosseum, envisioning ancient gladiator battles before he made time for a quick pizza pit stop (the only non-airplane food he consumed during the trip). Christ the Redeemer, the world's largest art deco statue, brought Adventureman to Brazil, where he was equally in awe of the view from its platform as he was of the statue itself. The sixth wonder, Machu Pichu (an Incan citadel nearly 8,000 feet above sea level) was Adventureman's favorite: he plans to go back one day and bought a stuffed llama toy there to bring back for his daughter. Finally, after only 6 days, 16 hours and 14 minutes, he reached Chichén Itzá, an archeological site that was a hallowed place of ceremony in the Mayan culture.
For Adventureman, a main focus of the record-breaking trip was raising funds for his charity, the Superhero Foundation. As a child, Jamie was diagnosed with a rare spinal condition called syringomyelia, and doctors warned his parents that he might lose the ability to walk. Through the help of many doctors, hospitals and his family, his health improved, starting him on his lifelong mission of giving back to sick kids around the world. To kick start fundraising efforts, Travelport has donated $22,856, a dollar for every mile that Jamie, a Pride of Britain winner, traveled for this challenge. The money will be utilized to continue the charity's mission: helping families in need fund treatments, therapies and equipment that aren't freely available to them through their traditional or local healthcare support system.
"In my previous adventures, I've run solo across America (the equivalent of 210 marathons) and have cycled 22,000 kilometers from Thailand to the United Kingdom, and yet, this was certainly my most complex, complicated trip yet," said Jamie McDonald, better known as Adventureman. "With travel, there are just so many variables – weather, restrictions, delays, customs, traffic, cancellations, you name it. When you're attempting to set a world record, speed and agility are absolutely key. There was no other partner besides Travelport that could've made this all possible."
For the trip to be endorsed by Guinness World Records, Adventureman had to abide by several rules:
Use only scheduled public transportation, with licensed taxi rides unable to exceed 50 kilometers
Keep a logbook with clearly indexed evidence (receipts, tickets, etc.) supporting each step
Obtain receipts and/or tickets everywhere available
Use accurate professional equipment (i.e. GPS tracking equipment)
Take videos and photos showing the applicant, the location and the date at each site visited
Get a written or recorded statement from an official member of staff, local dignitary and/or police officer at each site
Understand that the 'clock' starts the moment the challenger leaves the first wonder site, and it does not stop for any reason until the challenger sets foot in the final site