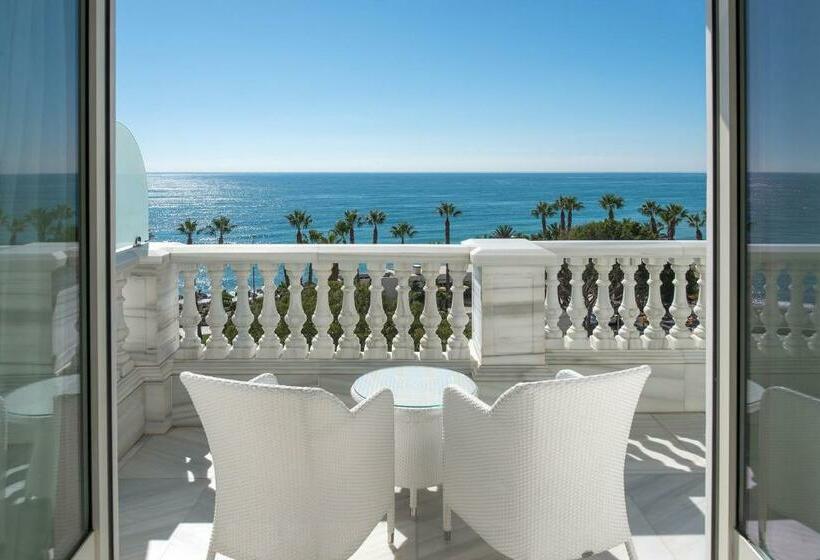 Malaga is no longer known solely as a destination for beach vacations, as it has undergone a transformation and now offers a range of cultural attractions. Visitors can explore a number of world-class museums, including the Picasso and the first Pompidou outside Paris, as well as the trendy Soho neighborhood. Let's look at the best hotels in Malaga for beachfront stays and trendy getaways:
The Marugal group has converted an exquisite 18th-century palatial residence and its adjacent property, located in the heart of Malaga's old town and in close proximity to the Picasso Museum, into a luxurious boutique hotel featuring 68 rooms and suites that brim with personality, which became one of best hotels in Malaga. The Balausta restaurant and cocktail bar, operated by the renowned Malaga chef José Carlos García, are situated in a traditional Moorish patio adorned with arches, tiles, and leatherwork hangings.
The furniture and textiles in the rooms and suites are decorated in soft jewel shades and neutral tones, exuding an opulent yet soothing ambiance. Guests can indulge in free-standing bathtubs and balconies in most rooms, while the Tower offers one of the town's finest terraces. The hotel is environmentally friendly, with reusable containers for toiletries, and devoid of single-use plastic.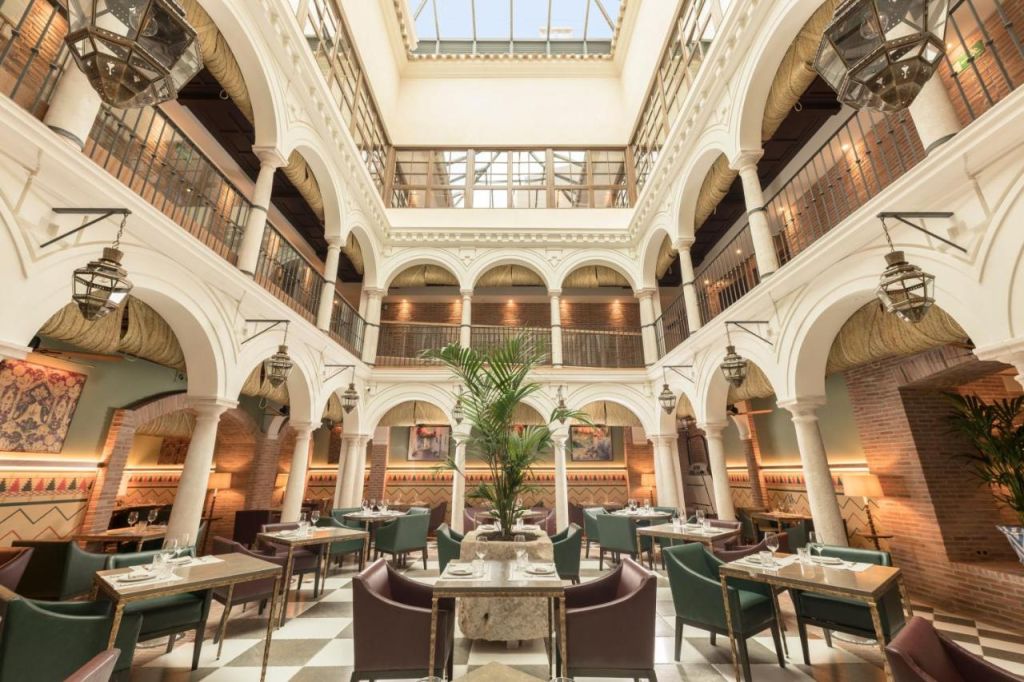 A century ago, this palatial building by the beach opened as a five-star hotel, and since then, it has undergone numerous transformations. While it exudes luxury and serenity today, during the Spanish Civil War, it served as a hospital, and more recently, it functioned as law court. Celebrities such as Ernest Hemingway and Ava Gardner have been guests at the hotel over the years, and you might even spot Antonio Banderas enjoying a drink in the covered courtyard at the heart of the property, which combines Andalusian and neo-Arabic architectural styles. It is one of the best hotels in Malaga.
The 200 rooms and suites are adorned in various styles, including Moorish, Mediterranean, and modernist. The most exceptional accommodations offer magnificent sea views with balconies adorned with marble balustrades. The hotel boasts a large outdoor pool where one can spend the entire day, and a separate pool for children, while the kids' club operates in July and August. The Botanic Spa by Sisley provides a range of treatments and features a hydrotherapy pool, sauna, hammam, and gym.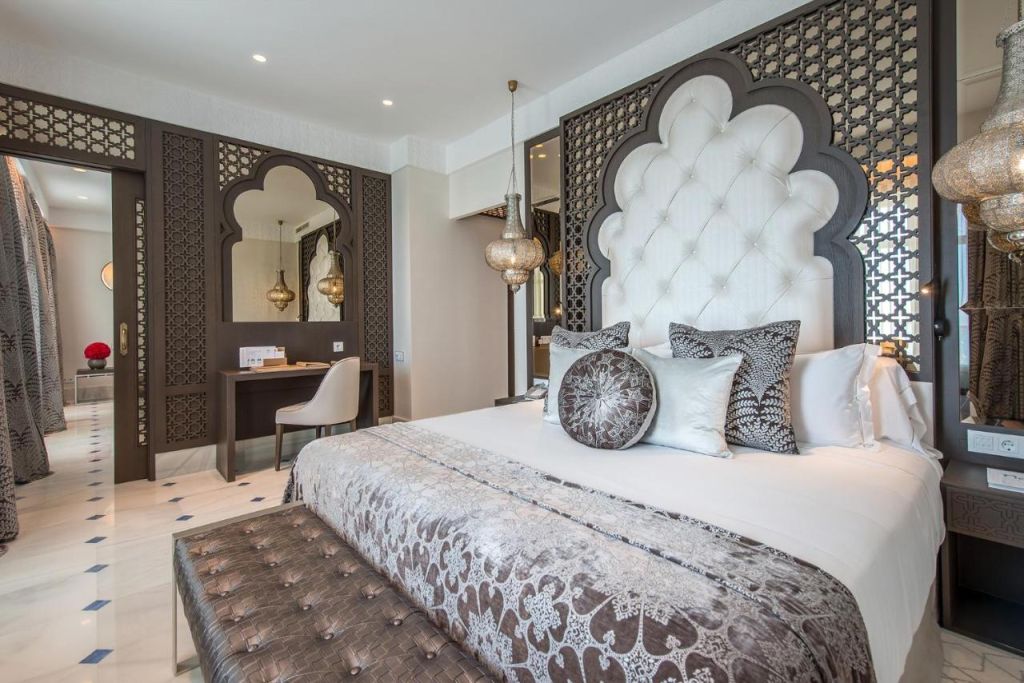 Launched in Malaga, the Only YOU brand established its presence in the notable La Equitativa building, swiftly becoming a beloved meeting spot for locals. The ground-level Carmen gastrobar, the eighth-floor Lola restaurant, and the Lola Sky bar by the rooftop pool offer a diverse range of options to suit every preference. With a central location that provides easy access to everything, this hotel is the ideal base for exploring the city. The soundproofed rooms offer a serene retreat, combining industrial and Scandinavian styles. While some rooms provide magnificent sea views, others feature terraces that offer the perfect setting for sipping cocktails as the afternoon fades into evening.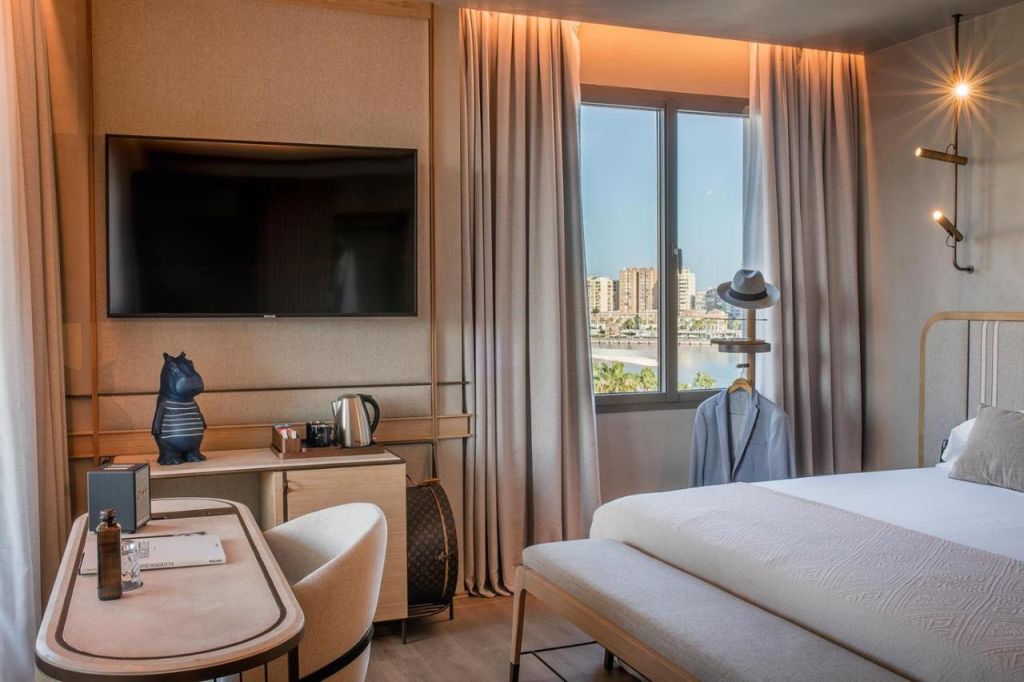 Nestled on a corner in Malaga's innovative Soho district, an elegant traditional building has been thoughtfully renovated to create bright spaces with soothing contemporary designs. With 70 rooms, some featuring bunk beds in addition to a double bed, this hotel is an excellent choice for families or groups of friends. The charming Salsamente café, complete with outdoor seating, offers a delightful venue for breakfast, drinks, or Mediterranean cuisine. The CAC contemporary art centre is only a brief walk away, and the surrounding streets are home to a growing number of galleries, bars, and shops. A leisurely stroll will take you to the Muelle Uno waterfront and the historic centre.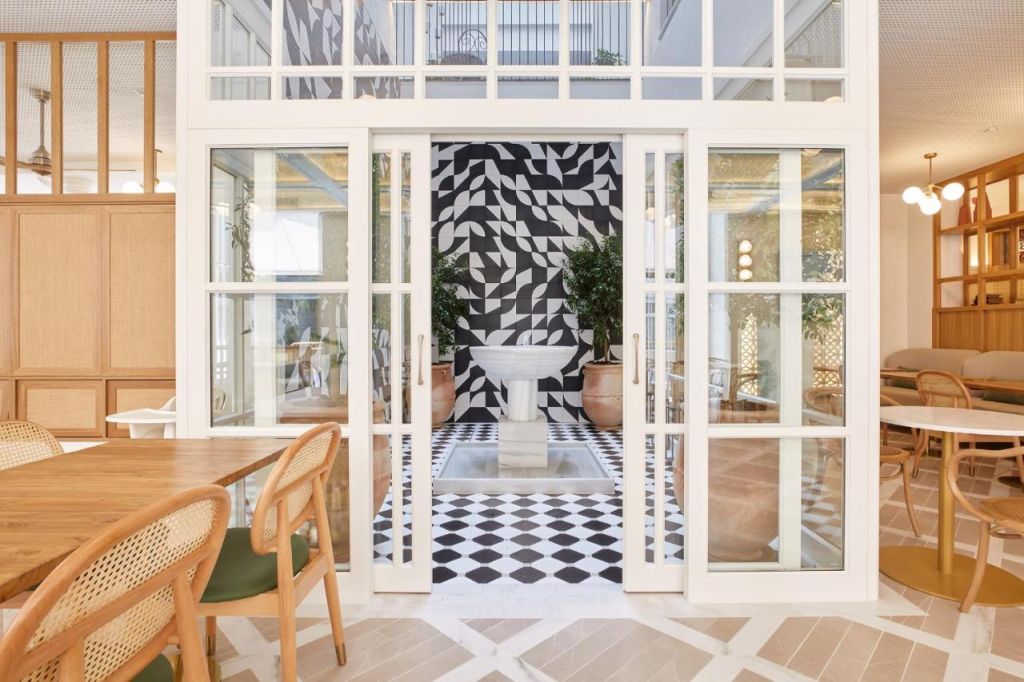 With its rooftop pool and Roman and Moorish city walls visible beneath the lobby, this centrally-located five-star hotel offers both elegance and intrigue. The warm contemporary atmosphere is created through a combination of gold, green, and ochre tones, palm trees, and plants, despite the building's origins as a traditional travellers' inn. The majority of the 106 rooms and suites include balconies and feature neutral decor accented by vibrant tropical wallpaper. Entremuros restaurant offers delectable local cuisine, while La Taberna and La Posada provide more casual options. Covered parking is also available.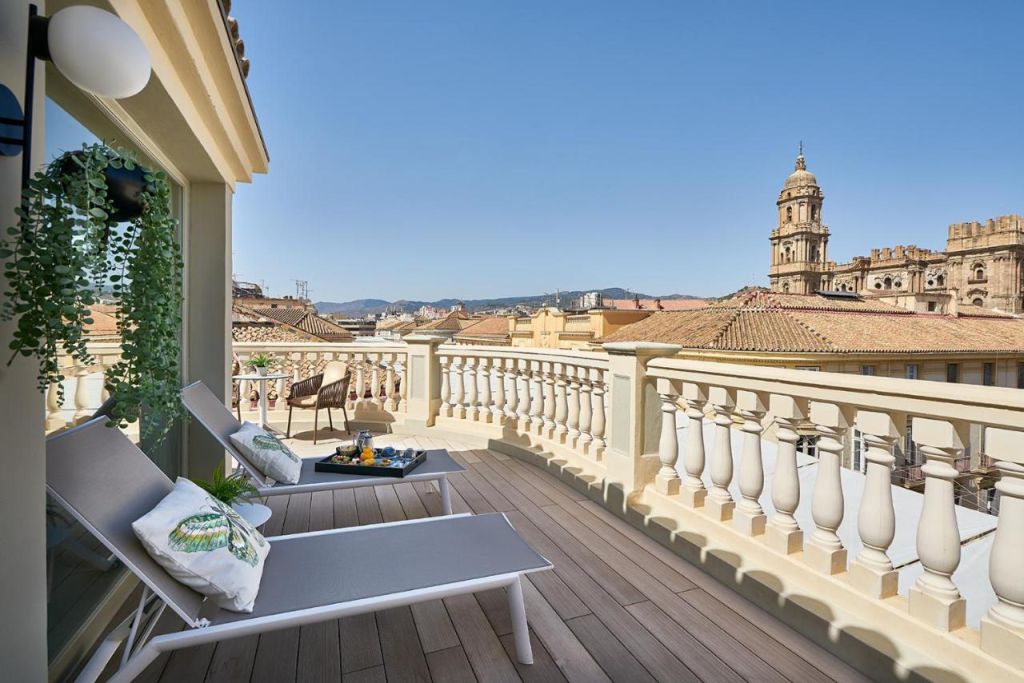 Located directly opposite La Malagueta beach, this three-star hotel offers a laid-back atmosphere. The 107 rooms feature contemporary decor in shades of blue, grey, and white that evoke a seaside vibe, with the option of a balcony, a sea view, or both. Family rooms with different bed configurations are also available. During the warmer months, guests can enjoy the outdoor pool and bar, making it an ideal choice for those who wish to spend their mornings sightseeing and relax in the afternoon on the Costa del Sol. It is a 20-minute walk or five-minute taxi ride to the city center, and bus stops are located nearby. On-site parking is also available.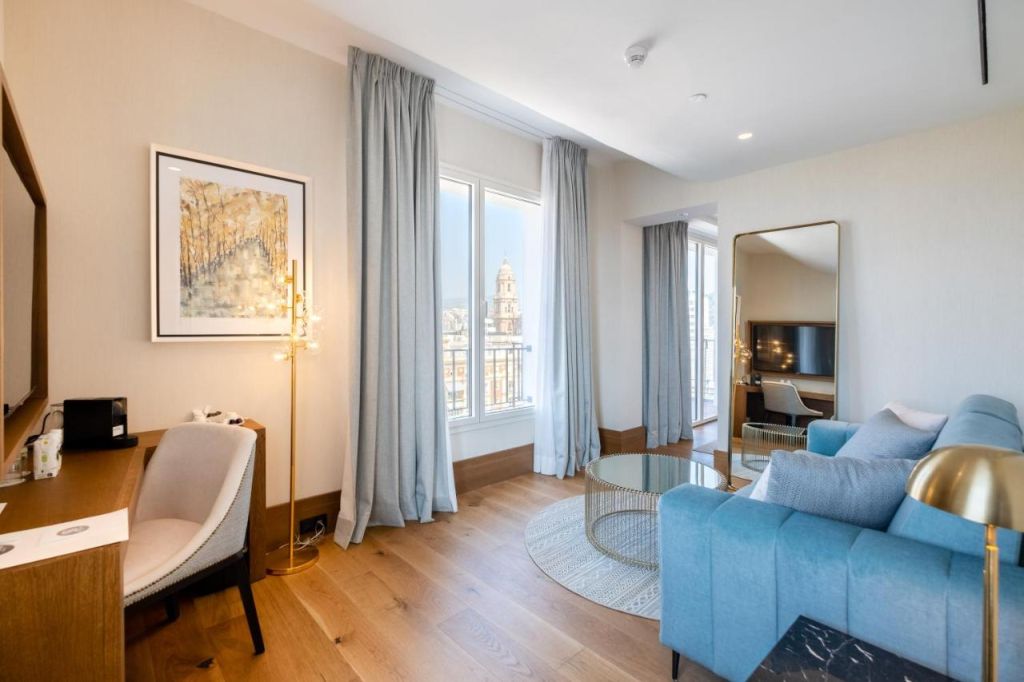 The Brö Hotel is located in the heart of Malaga and walking a few minutes you can access the entire historic center of the city. In turn, the beautiful Malagueta beach is just over 1 kilometer away.
Opened in 2020, Hotel Brö boasts modern and functional design, with facilities that have been carefully crafted to ensure utmost comfort for guests. The hotel features a stunning 15-meter-high natural garden inside, which not only adds to the beauty of the property but also improves air quality and creates a cooler and more pleasant environment, enhancing guests' overall well-being.